LoveReading Expert Review of Gallowstree Lane
This is a must-read crime novel, it is both beautifully written and shockingly realistic.
Just to let you know that I get excitement overload when I read a crime novel that allows me to simply exist in the pages without an ounce of doubt… and Gallowstree Lane, the third 'Collins and Griffiths Detective Novel' is a truly fabulous example (so yes I am wanting to shout about this from the rooftops). Author Kate London ended her Metropolitan Police Service career in 2014 working as a detective on a Major Investigation Team. Her knowledge and experience undoubtedly shines through, you are quite simply, in very safe hands. This story about shocking gang violence is not only extraordinarily relevant, it also entirely captivating, meaningful, and memorable. Sarah Collins and Lizzie Griffiths are beautifully written detectives, both completely fascinating, for me though, the real jewel in this particular crown is Ryan, a young gang member who is left reeling and demanding vengeance after the murder of his best friend. Kate London encourages reality, fact and fiction to blend together, and adds so much depth to the characters I felt as though I knew them. I was so in tune with Ryan that my heart truly ached for him. Gallowstree Lane has left a vividly brilliant bruise on my soul, it is wonderfully raw, exquisitely written.
Gallowstree Lane Synopsis
Please don't let me die. Please don't. When a teenage boy steps out of the shadows of Gallowstree Lane and asks a passer-by for help, it's already too late. His life is bleeding out on the London street. The murder threatens to derail Operation Perseus, a cover police investigation into the Eardsley Bluds, an organised criminal network. Detective Kieran Shaw can't and won't allow that to happen. But fifteen-year-old Ryan has other ideas. He's witnessed the death of his best friend, and now he wants someone to pay... As loyalties collide, a chain of events is triggered that threatens everyone with a connection to Gallowstree Lane.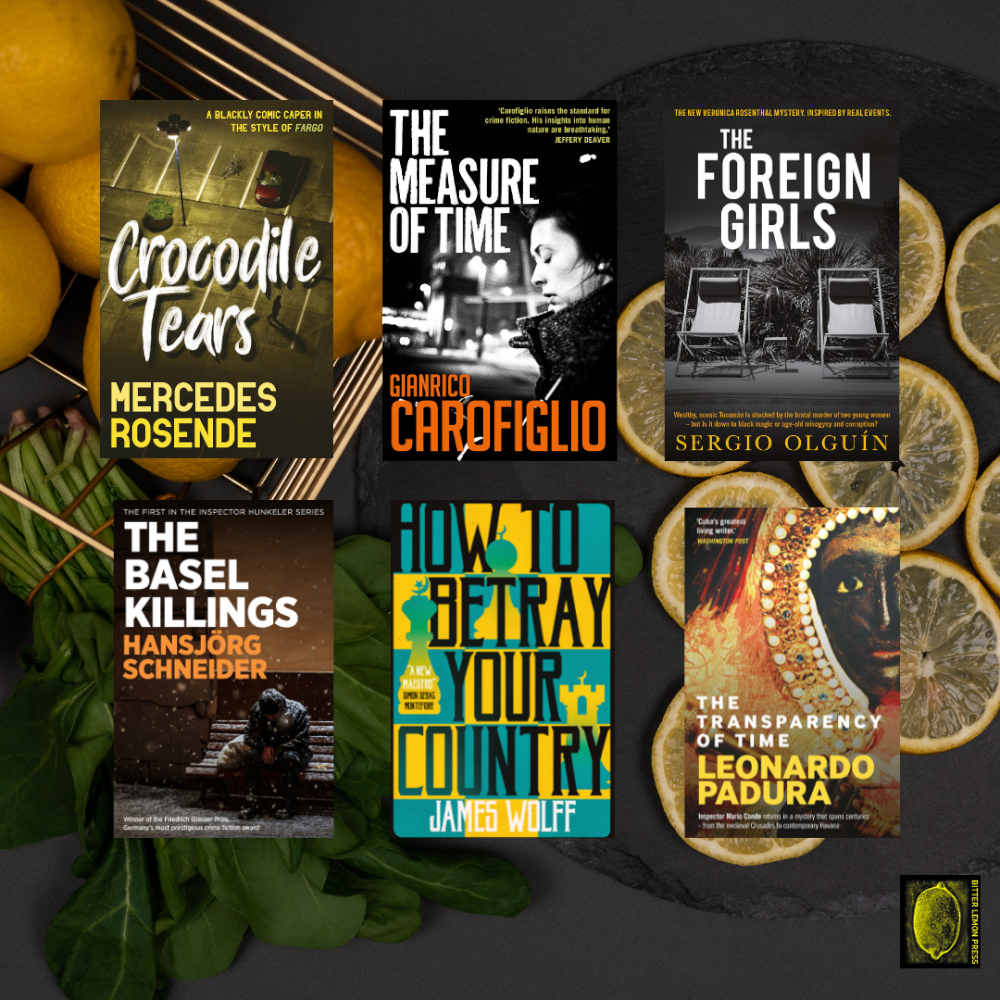 We are teaming up with translated crime fiction aficionados Bitter Lemon Press to offer a brilliant book giveaway! This book bundle will include a copy of all six 2021 releases. The titles up for grabs are: Crocodile Tears by Mercedes Rosende The Measure of Time by Gianrico Carofiglio How To Betray Your Country by James Wolff The Basel Killings by Hansjo?rg Schneider The Transparency of Time by Leonardo Padura The Foreign Girls by Sergio Olguín This draw is open only for UK residents currently in the UK and is free to enter, multiple entries from the same email address will only be counted once. The draw closes on 7th November 2021. Please ensure that the details you use to enter the competition will be correct at the time the competition ends. The winners will be notified as soon as possible.
What To Read After Gallowstree Lane
Kate London Press Reviews
Intelligent, atmospheric, captivating - this book draws you in and doesn't let you go. A must read. - Rosamund Lupton on Post Mortem
An absorbing debut... The author vividly re-creates the everyday experience of uniformed police... The result is a complex novel that offers rare insights into how the police operate. - Sunday Times on Post Mortem
A terrific thriller, it pulls off that near-impossible trick of being not just psychologically acute and beautifully written but rivetingly plotted too. Packed with convincing detail and a full cast of excellent characters it is edge of the seat stuff: Prime Suspect rebooted. - Christobel Kent, praise for Kate London
Sensational... A brilliant, high-octane crime novel, ringing with the hard-earned wisdom of a former cop. - Tony Parsons, praise for Kate London
Taut, tight and terrific, a London thriller for our times. - Philippe Sands
Other editions of this book
About Kate London
Kate London graduated from Cambridge University and moved to Paris where she trained in theatre. In 2006 Kate joined the Metropolitan Police Service. Like all police officers she started in uniform, working for two years on a response team, and then moved into the CID. She qualified as a detective constable then went on attachment with the police nationale in France and finished her career working as part of a Major Investigation Team on SC&01 - the Metropolitan Police Service's Homicide Command. She resigned from the MPS in August 2014. Post Mortem is her first novel.
More About Kate London