LoveReading Expert Review of My Sister, the Serial Killer
This potently un-put-down-able Lagos-set debut simmers with sisterly support, jealousies and deadly deeds – contemporary noir at its most wittily stylish.
"Big sisters look after little sisters," declares the mother of the two sisters at the centre of this fiercely enthralling novel and that's taken to the extreme when big sister Korede helps little sister Ayoola dispose the body of the boyfriend she's murdered. And not for the first time either. Femi is the third boyfriend to be killed by beautiful, untouchable Ayoola, and Korede can't not come to her aid. "I am the older sister – I am responsible for Ayoola. That's how it has always been. Ayoola would break a glass, and I would receive the blame for giving her the drink".
The writing is razor sharp, courtesy of Korede's wry narration. She's a mistress of observation and insight, all-seeing, all-knowing and - so it seems – all-loyal to her self-serving little sister. Ablaze with dark humour and strident originality, this wickedly explosive debut heralds the arrival of a smart new voice in contemporary fiction.
Head to our 'Black Lit Matters' list to find more must-read novels by black writers.
My Sister, the Serial Killer Synopsis
When Korede's dinner is interrupted one night by a distress call from her sister, Ayoola, she knows what's expected of her: bleach, rubber gloves, nerves of steel and a strong stomach. This'll be the third boyfriend Ayoola's dispatched in, quote, self-defence and the third mess that her lethal little sibling has left Korede to clear away. She should probably go to the police for the good of the menfolk of Nigeria, but she loves her sister and, as they say, family always comes first. Until, that is, Ayoola starts dating the fit doctor where Korede works as a nurse. Korede's long been in love with him, and isn't prepared to see him wind up with a knife in his back: but to save one would mean sacrificing the other...
About This Edition
| | |
| --- | --- |
| ISBN: | 9781786495983 |
| Publication date: | 3rd October 2019 |
| Author: | Oyinkan Braithwaite |
| Publisher: | Atlantic Books |
| Format: | Paperback |
| Pagination: | 240 pages |
| Collections: | |
| Primary Genre | Crime and Mystery |
| Other Genres: | |
| Recommendations: | |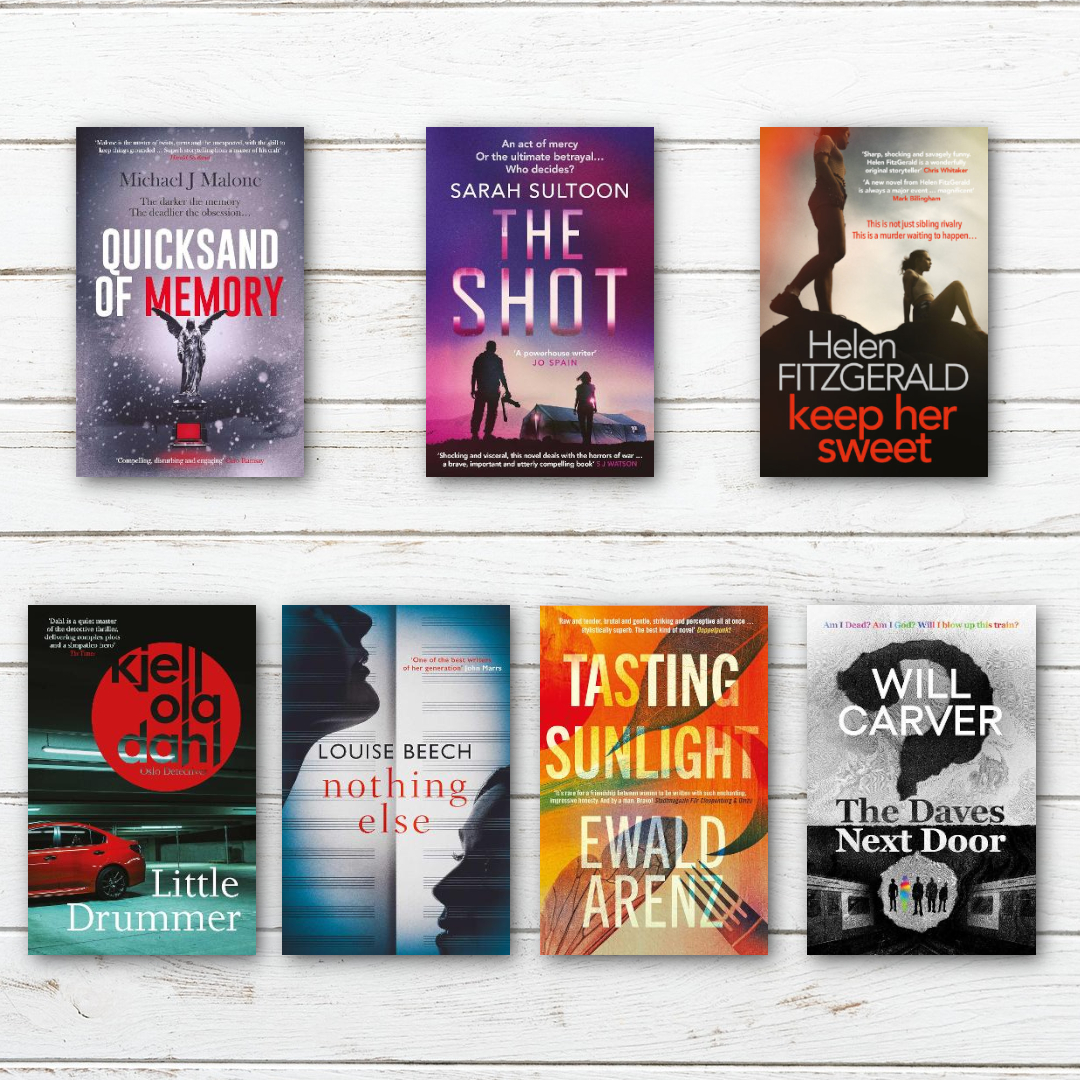 We're teaming up once again with Orenda to offer another brilliant book giveaway! This book bundle will include some of their latest releases from April to July. A perfect opportunity to stock up on some brilliant reads to enjoy this summer. The titles up for grabs are: Quicksand of Memory by Michael J. Malone - Published 14th April The Shot by Sarah Sultoon - Published 28th April Keep Her Sweet by Helen Fitzgerald - Published 26th May Little Drummer by Kjell Ola Dahl - Published 26th May Nothing Else by Louise Beech - Published 23rd June Tasting Sunlight by Ewald Arenz - Published 23rd June The Daves Next Door by Will Carver - Published 21st July This draw is open only for UK residents currently in the UK and is free to enter, multiple entries from the same email address will only be counted once. The draw closes on 31st July 2022. Please ensure that the details you use to enter the competition will be correct at the time the competition ends. The winners will be notified as soon as possible.
What To Read After My Sister, the Serial Killer
Oyinkan Braithwaite Press Reviews
'It's Lagos noir - pulpy, peppery and sinister ... The book is built to move, to hurtle forward - and it does so, dizzyingly. There's a seditious pleasure in its momentum. At a time when there are such wholesome and dull claims on fiction - on its duty to ennoble or train us in empathy - there's a relief in encountering a novel faithful to art's first imperative: to catch and keep our attention... This scorpion-tailed little thriller leaves a response, and a sting, you will remember.' - New York Times
Other editions of this book
About Oyinkan Braithwaite
Oyinkan Braithwaite is a graduate of Creative Writing and Law from Kingston University. Following her degree, she worked as an assistant editor at Kachifo and has been freelancing as a writer and editor since. She has had short stories published in anthologies and has also self published work. In 2014, she was shortlisted as a top ten spoken word artist in the Eko Poetry Slam.
More About Oyinkan Braithwaite