LoveReading Expert Review of Missing, Presumed
One of our Books of the Year 2016.
If you're looking for a fresh, addictive police procedural with characters who spring into vivid life, then look no further than Susie Steiner's Missing, Presumed. It's Steiner's first venture into the crime genre - her debut, Homecoming, was more literary - and it follows the efforts of DS Manon Bradshaw, a single woman in her late 30s, who is trying to get a handle on the case of the missing Edith Hind. Edith, a Cambridge post-grad, was dropped home by a friend to the house she shares with her boyfriend; the next day, he returns to find the door open, coats scattered, blood on the floor. Manon knows she has hours to find Edith before the hunt will switch to one for a body, rather than a missing person, but the time slips away and Edith can't be found. Steiner follows the case from various perspectives - Manon's, her colleagues, Edith's mother - using the effect to build a compelling, thrilling crime novel which I thoroughly recommend. ~ Alison Flood
Missing, Presumed Synopsis
Mid-December, and Cambridgeshire is blanketed with snow. Detective Sergeant Manon Bradshaw tries to sleep after yet another soul-destroying Internet date - the low murmuring of her police radio her only solace. Over the airwaves come reports of a missing woman - door ajar, keys and phone left behind, a spatter of blood on the kitchen floor. Manon knows the first 72 hours are critical: you find her, or you look for a body. And as soon as she sees a picture of Edith Hind, a Cambridge post-graduate from a well-connected family, she knows this case will be big. Is Edith alive or dead? Was her 'complex love life' at the heart of her disappearance, as a senior officer tells the increasingly hungry press? And when a body is found, is it the end or only the beginning?
About This Edition
| | |
| --- | --- |
| ISBN: | 9780008123321 |
| Publication date: | 1st September 2016 |
| Author: | Susie Steiner |
| Publisher: | The Borough Press an imprint of HarperCollins Publishers |
| Format: | Paperback |
| Pagination: | 432 pages |
| Primary Genre | Thriller and Suspense |
| Other Genres: | |
| Recommendations: | |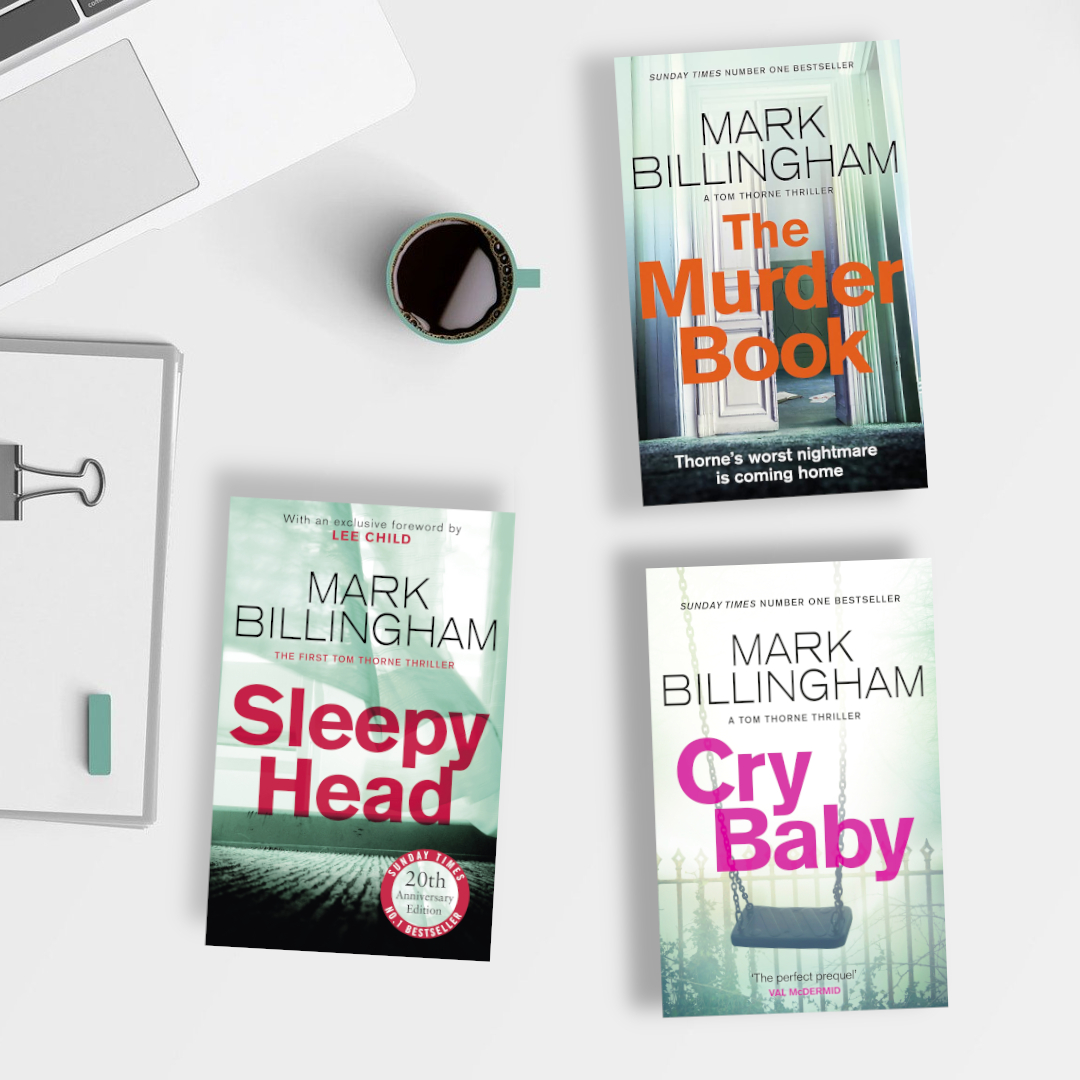 "The past is not just haunting Thorne, it's hunting him in this read-in-one-sitting thrilling crime novel." Liz Robinson, Expert Reviewer The Murder Book, the latest in the Tom Thorne series by Mark Billingham is out now and to celebrate, we working with Little, Brown Book Group to offer you an opportunity to win a book bundle of the complete Tom Thorne backlist. This draw is open only for UK residents currently in the UK and is free to enter, multiple entries from the same email address will only be counted once. The draw closes on 10 July 2022. Please ensure that the details you use to enter the competition will be correct at the time the competition ends. The winners will be notified as soon as possible.
What To Read After Missing, Presumed
Missing, Presumed Reader Reviews
In addition to our expert opinion, a small number of our Lovereading reader review panel members were lucky enough to be invited to review this title. You can read the full reviews here.
Hannah Leslie - 'Amazing writing, storytelling and characters! A must read!'

Geraldine Gibson - 'A million miles from the usual 'what happens next' narrative of much of the genre. I can't remember when I've enjoyed a book to much!'

Phylippa Smithson - 'A very original take on the very popular mystery genre by focusing as much as those left behind as uncovering the truth of the victim. Captivating.'
Gavin Dimmock - 'A missing student, a high profile father, a body. Can DS Manon Bradshaw stay on top of the case and her personal life? an absolute joy to read and lose yourself in.'
Ray Orgill - 'It is a truly puzzling investigation with a startling conclusion which leaves Manon still without her romance but with a consolation. I think this is not the last we will hear of Manon Bradshaw.'
Lynda DeFreitas - 'Gripping and gritty. It had me hooked from the beginning. There are so many possibilities and false leads. There are twists and turns galore. I coldn't put it down.'
Margaret Freeman - 'I loved this gripping and intense crime thriller! And, best of all, it is beautifully written.'
Carol Peace - 'A great read which will have you on the edge of your seat.'
Susan Andrews - 'I'll start of by saying I loved this book. It's a real page turner and gave me some late nights!'
Marie Fitzgerald - 'More than a stunning dark crime novel. If you are looking for a feel good read then this is not it.'
Cleo Bannister - 'A deep dive into a missing person investigation.'
Farah Alam - 'This book is one of the most interesting crime fiction I've read so far with an unexpected ending.'
Edel Waugh - 'This was a very thought provoking book about how are actions alone can affect the lives of others...'
Helen Treadwell - 'I thoroughly enjoyed this book, it kept me hooked and there is a twist to keep the reader on their toes as well. I would love to read more novels featuring Manon Bradshaw.'
Linda Amos - 'A missing person, blood in the house, an illicit affair. There are secrets in the family but will they survive intact? An excellent story with a great twist at the end.'
Rachel Bridgeman - 'A superb debut thriller, the missing girl, Edith Hind, is seen through the perspective of Manon Bradshaw, lead detective on the investigation into her disappearance and family and friends.'
Vicki Sharman - 'Enjoyable, light crime thriller that is fast and page-turning, and not predictable.'
Helen Jones - 'We need more detective stories like this. Compelling and well written with a slightly messed up female detective. Just Brilliant. A crime story with a difference.'
Susie Steiner Press Reviews
Praise for MISSING, PRESUMED: 'The most satisfying read in ages...Utterly brilliant
INDIA KNIGHT

'Loving Missing, Presumed - intelligent, funny, gripping and beautifully written'
CARYS BRAY

'Gripping, authentic, funny and moving, Missing, Presumed hits the sweet spot between literary and crime fiction. The plot is gripping, with a twist that knocked me sideways, swiftly followed by another one that knocked me back in the other direction. More than that, the characters became dear friends over the course of the book. I'm already looking forward to the next one.'
ERIN KELLY

'Within a chapter, DS Manon Bradshaw announces herself as a detective to follow through books and books to come. A treat in store for those who love their crime fiction rich in psychology, beautifully written and laced with dark humour. Dive in.'
LUCIE WHITEHOUSE

'Enjoyable...an intriguing mix of light and shade. DS Manon Bradshaw is a messed-up, big-hearted detective in the best tradition'
HARRIET LANE
Other editions of this book
About Susie Steiner
Susie Steiner began her writing career as a news reporter first on local papers, then on the Evening Standard, the Daily Telegraph and The Times. In 2001 she joined the Guardian, where she worked as a commissioning editor for 11 years. Her first novel, Homecoming - described as 'truly exceptional' by the Observer - was published by Faber & Faber in 2013. She lives in London with her husband and two children.
More About Susie Steiner