LoveReading Expert Review of Nelly Dean
A wonderful and fascinating insight into hidden happenings at Wuthering Heights, from the perspective of Nelly Dean. Focusing on Nelly, a tantalising new world is opened up for the reader, one that joyfully holds hands with 'Wuthering Heights' yet remains a distinctive and beautiful read in its own right. Alison Case has gently and sensitively linked these two novels with a velvet ribbon of empathy and consideration. This story creeps into the background detail; the daily working of life in service and the moors and surroundings are all bought vibrantly to life. Hidden depths are revealed, heartrending secrets are spoken and a new panorama of understanding is offered for discovery. Whether or not you have devoured and loved 'Wuthering Heights', 'Nelly Dean' is a clever, enticing and stimulating must read. ~ Liz Robinson
One of our Books of the Year 2015.
Nelly Dean Synopsis
A gripping and heartbreaking novel that reimagines life at Wuthering Heights through the eyes of the Earnshaws' loyal servant, Nelly Dean. Young Nelly Dean has been Hindley's closest companion for as long as she can remember, living freely at the great house, Wuthering Heights. But when the benevolence of the master brings a wild child into the house, Nelly must follow in her mother's footsteps, be called servant and give herself to the family completely. But Nelly is not the only one who must serve. When a new heir is born, a reign of violence begins that will test Nelly's spirit as she finds out what it is to know true sacrifice. Nelly Dean is a wonderment of storytelling, a heartbreaking accompaniment to Emily Bronte's adored work. It is the story of a woman who is fated to bear the pain of a family she is unable to leave, and unable to save.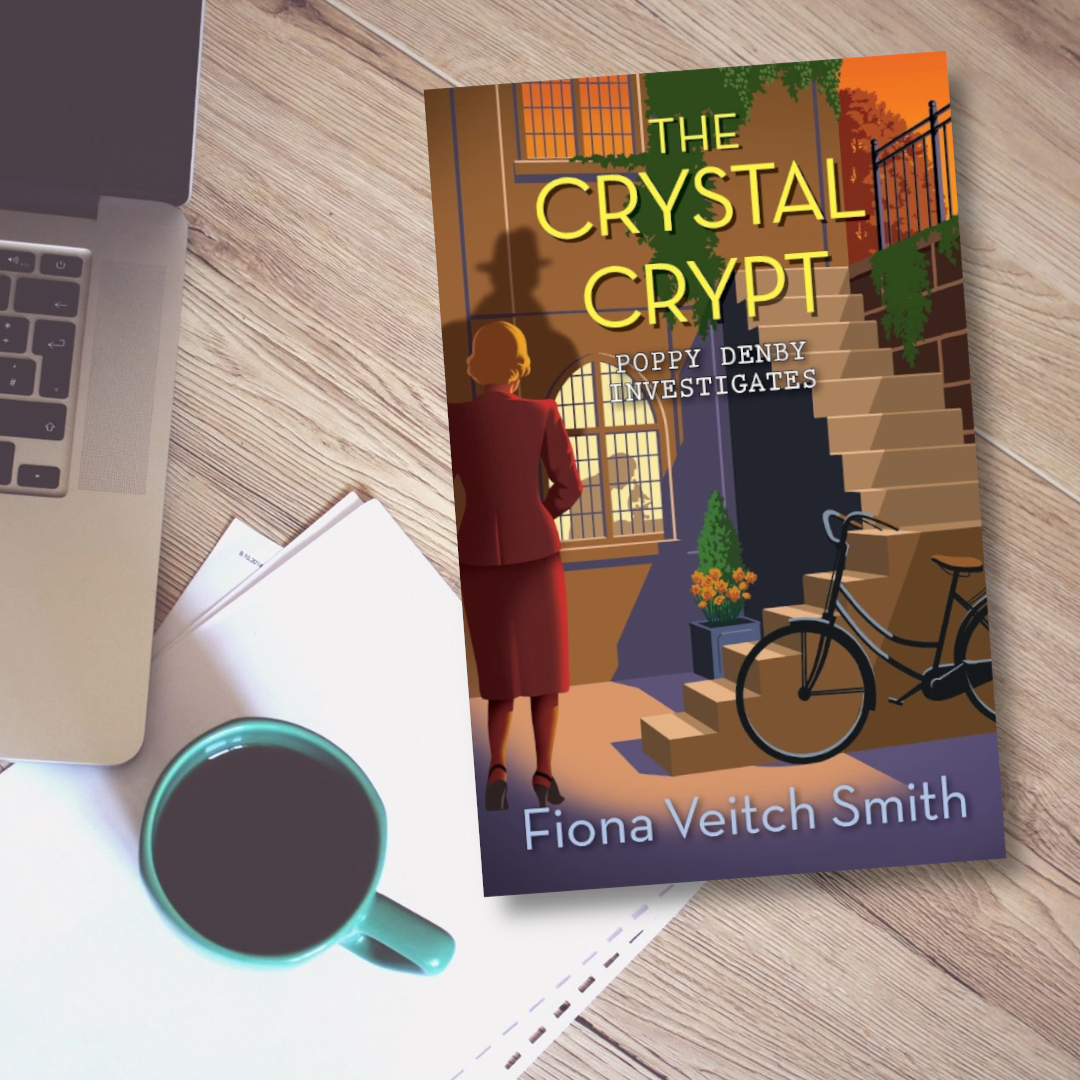 The Crystal Crypt, the latest in Fiona Veitch Smith's Poppy Denby Investigates series is a "wonderfully evocative and vivacious 1920's murder mystery [that] features a female sleuth and reporter investigating a suspicious death" Liz Robinson, Expert Reviewer To celebrate the release of The Crystal Crypt, we're working with Lion Hudson to give away the whole of the Poppy Denby Investigates series so far. This draw is open only for UK residents currently in the UK and is free to enter, multiple entries from the same email address will only be counted once. The draw closes on 12th December 2021. Please ensure that the details you use to enter the competition will be correct at the time the competition ends. The winners will be notified as soon as possible.
What To Read After Nelly Dean
Nelly Dean Reader Reviews
In addition to our Lovereading expert opinion some of our Reader Review Panel were also lucky enough to read and review this title. You can click here to read the full reviews.
Edel Waugh - 'A truly beautiful story that, dare I say it, I actually prefer to Wuthering Heights. Nelly is a character that will stay with you for a long time because she is so relatable and down to earth. This is going on my favorite books list!'

Ann Peet - 'Engrossing and cleverly written novel – Wuthering Heights through the life story of the servant, Nelly Dean.'
Pam Kennedy - 'Has Emily Bronte come back? I found it is hard to believe that this book was not written in the 1800s, it is so true to the literature of that time. An excellent book.'
Deborah Mika - 'Alison Case tells us about the difficult and disturbing life of Nelly Dean...I enjoyed the book and it made me want to go back and re-read Wuthering Heights.'
Lucy Bunce - 'A cracking re-imagination of a classic that holds its own as a great story for those who haven't read Wuthering Heights.'
Jan Kirkcaldy - 'An inspired piece of writing which will happily stand alone even you have never read Emily Bronte's Wuthering Heights.I loved it.'
Georgia Dawson - 'Fantastic book, I found as I read each page I got more and more into it and before I knew it I'd finished the whole book!'
Angie Rhodes - 'What a mesmerising read...I loved it, and recommend it to everyone who loved the Bronte's.'
Emily Chick - 'I thought it was an excellent book...I would definitely give this book a 4 out of 5. I'm off to read Wuthering Heights now...'
Janet Gilliard - 'I hadn't read Wuthering Heights for many years but this didn't detract from my enjoyment of this beautifully written novel. An intelligent engrossing read.'
Fionna Cairney - 'I would 100% recommend this book to both those who loved Wuthering Heights and those who didn't, it may make you look again.'
Sharon Mills - 'Nelly Dean is a perfect companion to Bronte's Wuthering Heights, for fans of Jo Baker's Longbourn and would certainly make an excellent book club choice.'
Tania - 'The novel is a beautiful story and is well written. Love, family, and sacrifice are the main themes.'

Alison Case Press Reviews
'Alison Case has cracked open Wuthering Heights and inserted into the gaps her own richly imagined story. In doing so she manages to pay homage to Emily Bronte without copying her. I never thought I needed more Wuthering Heights. Now I wonder how I could have been satisfied with only the original telling.' Tracy Chevalier
Other editions of this book
About Alison Case
Alison Case received her BA from Oberlin College and her PhD in English Literature from Cornell University. A Professor of English at Williams College in Williamstown, Massachusetts, she has published two books and many articles on nineteenth-century British fiction and poetry. This is her first novel.
More About Alison Case