LoveReading Expert Review of Lost & Found
September 2015 MEGA Book of the Month.
A book to completely lose yourself in, this is a wonderful quirky little gem. Set in Australia, Millie, Agatha and Karl begin a journey of discovery and along the way contemplate death, love, forgiveness and understanding. Speech isn't separated from the story, instead it appears in italics, which actually creates a slight feeling of separation from the characters, while maintaining a dreamlike quality. Brooke Davis captures both older and younger thoughts and feelings quite beautifully, she encourages a different perspective on age and death to flutter free from the pages. Lost & Found has the ability to be sad, touching and amusing all in the same breath, and while creatively imaginative, it is very much grounded in and liberates an essence of life and what it is to be human. ~ Liz Robinson
Click here to view a reading guide for this book.
A 'Piece of Passion' from the author...

It was all play: books and childhood
I grew up on ten acres in a quiet bush town called Bellbrae. It was pretty idyllic: the air smelled of eucalyptus, we were friends with all our neighbours, and we had the space and time to play and imagine. I have lovely flashes of book-related memories that I sometimes catch as they float by: being read to by my parents, reading on long car trips and trying not to give into car sickness, being told off by Mum for reading in the dark. I look at all my childhood books now and I can feel the magic of that time. I can't remember not feeling like books were important.
I don't think this is something I could have explained as a kid—now I can attach language to the feeling, and suggest that it was something to do with the way reading tapped into my imagination and my love of learning and the need I might have felt to develop an understanding for the way people are. But as a kid, it felt natural and I loved it and I didn't know why. It was just something I thought everyone did, like the way we all did colouring-in, and played the recorder, and dressed up in Mum's old bridesmaid dress and glittery shoes. It was all play to me. ~ Brooke Davis


Lost & Found Synopsis
This is the heart-warming, moving and joyful story of three lost people needing to be found.
Millie Bird is a seven-year-old girl who always wears red wellington boots to match her red, curly hair. But one day, Millie's mum leaves her alone beneath the Ginormous Women's underwear rack in a department store, and doesn't come back. Agatha Pantha is an eighty-two-year-old woman who hasn't left her home since her husband died. Instead, she fills the silence by yelling at passers-by, watching loud static on TV, and maintaining a strict daily schedule. Until the day Agatha spies a little girl across the street. Karl the Touch Typist is eighty-seven years old and once typed love letters with his fingers on to his wife's skin. He sits in a nursing home, knowing that somehow he must find a way for life to begin again. In a moment of clarity and joy, he escapes. Together, Millie, Agatha and Karl set out to find Millie's mum. Along the way, they will discover that the young can be wise, that old age is not the same as death, and that breaking the rules once in a while might just be the key to a happy life. Lost & Found will be adored by fans of The Unlikely Pilgrimage of Harold Fry; The Hundred-Year-Old Man Who Climbed Out of the Window and Disappeared; and The Rosie Project.
About This Edition
| | |
| --- | --- |
| ISBN: | 9780099592297 |
| Publication date: | 27th August 2015 |
| Author: | Brooke Davis |
| Publisher: | Windmill Books an imprint of Cornerstone |
| Format: | Paperback |
| Pagination: | 320 pages |
| Primary Genre | Modern and Contemporary Fiction |
| Other Genres: | |
| Recommendations: | |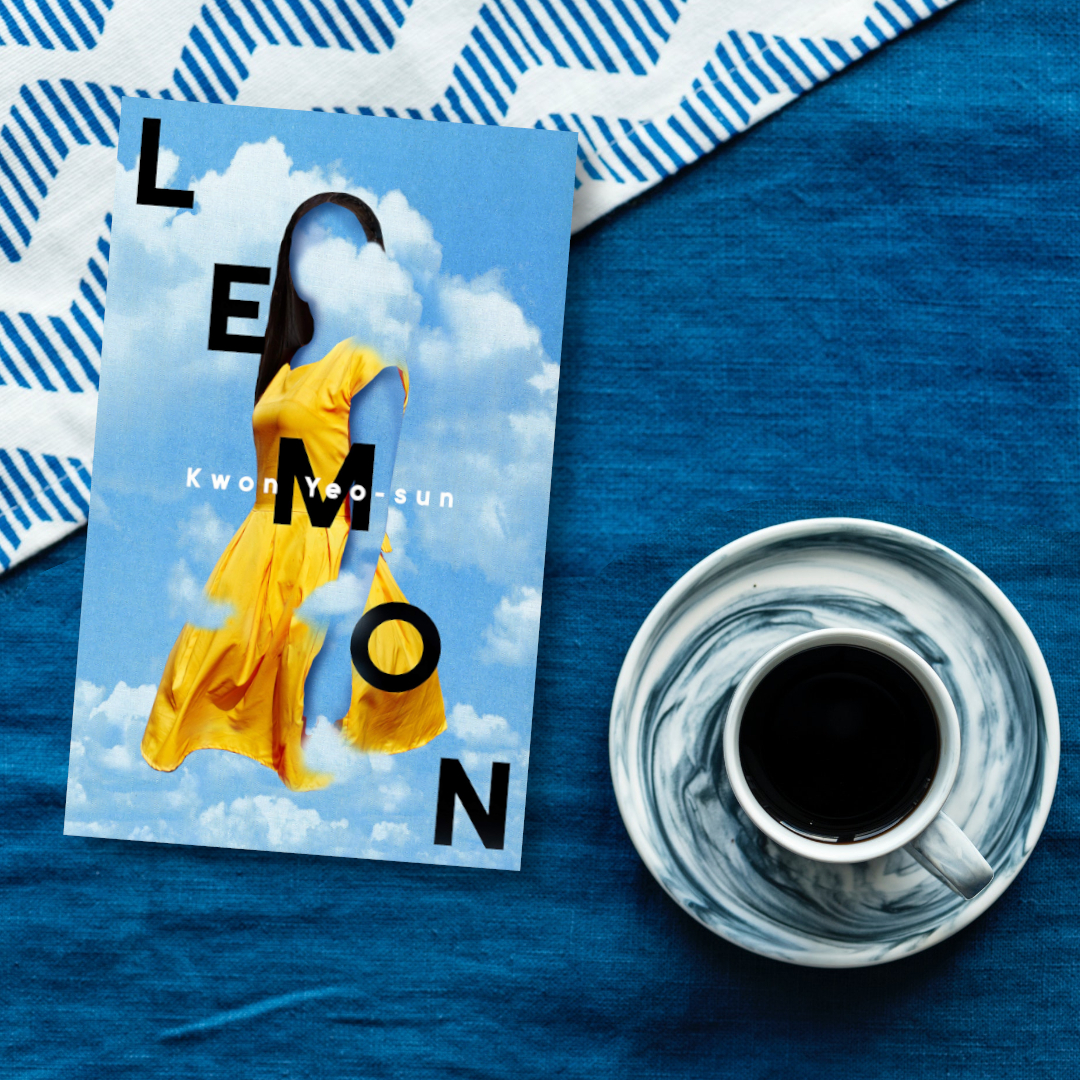 "Taking in the absurdities of life, misfortune and tragedy, Kwon Yeo-sun's Lemon is an engaging, read-in-one-sitting novella of remarkable intensity." Joanne Owen, Expert Reviewer To celebrate the release of Lemon, we have 10 hardback copies of Lemon to give away thanks to Head of Zeus. This draw is open only for UK residents currently in the UK and is free to enter, multiple entries from the same email address will only be counted once. The draw closes on 11th November 2021. Please ensure that the details you use to enter the competition will be correct at the time the competition ends. The winners will be notified as soon as possible.
What To Read After Lost & Found
Lost & Found Reader Reviews
In addition to our Lovereading expert opinion some of our Reader Review Panel were also lucky enough to read and review this title. You can click here to read the full reviews.
Clair Chaytors - 'An interesting read...recommended for those who prefer something different from their storytelling'

Nicola Crisp - 'Lost & Found tackles a serious and rather sad subject matter with a great deal of humour and wonderful insight. It will make you think again about the mad old lady in the strange house down the street.'

Jenny Shirley - 'Quirky, interesting and real, a great little read!'

Phylippa Smithson - 'Abandoned 5 year old Millie makes chums with agoraphobic Agatha and Karl the touch typist and together they go in search of her Mum – a laugh a minute poignant 'must-read'.'

Angela O'Donovan - 'A wonderful must-read. Meaningful, enchanting, gripping, moving; so much to this story beyond the events...'

Linda Benner - 'I didn't just read this book, I devoured it, and left no crumbs.'
Sarah Harper - 'Lost and Found made me laugh and cry in quick succession and with such astute and perceptive writing I can only urge you to give this little gem a go.'
Emma Smith - 'Millie's chapters were charming and sometimes humorous. She has a lovely view of the world; full of innocence but also very observant of adult behaviour.'
Melanie Chadwick - 'A beautifully told story full of loveable characters and hilarious incidents, mingled with acute observations and poignant moments. I didn't want to put it down.'
Rachel Aygin - 'This is definitely one for fans of The 100 Year Old Man Who Climbed Out of the Window and Disappeared. If you're looking for a summer holiday read you won't go wrong with this.'
Cat Hogwood - 'Adventure story of love, loss and how the innocent mind thinks.'
Zarina de Ruiter - 'A surprisingly humorous and uplifting tale about a group of unlikely companions who each learn some valuable life lessons along the way.'
Edel Waugh - 'This is the story about a young girl called Millie, whose mother abandons her one day out of the blue. This young girl's life is completely altered and she is both scared and confused.'
Val Rowe - 'Written in a currently fashionable style, you will either love this or hate it!'
Brooke Davis Press Reviews
'Uproarious and affecting... eccentric and sympathetic... Lost & Found could be ginormous' Independent
'Offbeat and funny... painfully, tenderly observant... [as] three lonely grief-stricken misfits find one another' The Times
'The same feel-good word of mouth as last year's bestseller, The Rosie Project.' Sydney Morning Herald
'Both hilarious and devastating. This is a story of loss and hope with one of the most vivid casts of characters I've come across. In particular, it is red wellied, seven-year-old Millie our heart weeps and soars for. A great read with ballsy, brilliant writing. A joy.' -- Matt Haig, author of The Humans
'Here is a mercurial talent... completely authentic and real... Seven-year-old Millie doesn't just tug at the heart strings, she rips them right out... A rich and distinctive debut' We Love This Book
Other editions of this book
About Brooke Davis
Brooke Davis grew up in Bellbrae, Australia, and now lives in Perth, where she works as a bookseller. She is a graduate of the University of Canberra and Curtin University, and has won numerous awards for her writing. Lost & Found is her first novel and will be published in over twenty-five countries.
More About Brooke Davis