LoveReading Expert Review of The Witness
The shocking and powerful true story of a young man, groomed from childhood, who gave evidence against notorious gangland bosses and was placed in Witness Protection.
Emotionally powerful and provocative, this true story really packs a punch. At 18, Joey O'Callaghan was signed up to the Witness Protection Programme after he gave evidence in court that put away two violent drug bosses. Joey had been part of a drugs gang since he was 10, for his own safety after giving evidence he was given a new identity and relocated to England. Award winning journalist Nicola Tallant writes his tale, with his voice. A journalist for 20 years, she has: "broken countless crime exclusives, delved into the darkest corners of the underworld and come face to face with some of the most notorious gangland criminals". She is called on for her expertise about organised crime to contribute to television and radio, and is an author of books about crime, cults, and murder. In other words, she really does know her stuff. She turns this true story over to Joey and allows us to see the grooming, the broken childhood, and the crimes as they take place with his eyes. We also see Joey's life after he was given a new identity, and how that affected him. The before and after the court case are equally shocking, the writing is clear and open, and unfolds into what is a truly gobsmacking story. The Witness recognises what has gone wrong in society, yet it is the personal connection that really highlights the significance of this tale.
The Witness Synopsis
Joey O'Callaghan was just 18 years old when he became a ghost - the youngest ever person to be signed up to the Witness Protection Programme.
Groomed into a drug gang from the age of 10, a cold-blooded assassination sickened him to his core, and he broke the golden bond of gangland silence. His evidence won murder convictions against two of the most violent drug bosses in Ireland.
Relocated to England with a new identity, Joey had to face the world alone, and soon realised it was he who had received the life sentence.
15 years on, the ripple effects of the gunshots that rang out that night continue to leave a devastating legacy for everyone. None more so than Joey 'The Lips'.
This is his story.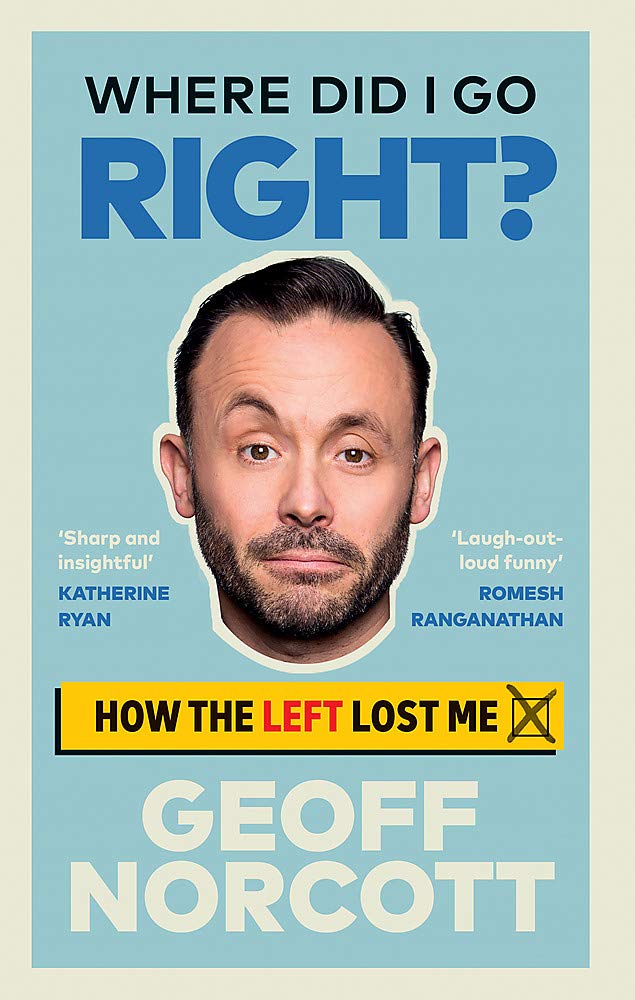 We are giving away 5 copies of Geoff Norcott's "Funny, thought-provoking account of how a working-class lad raised on a council estate wound up voting Tory." Joanne Owen, Expert Reviewer 'Where Did I Go Right? How The Left Lost Me'. This draw is open only for UK residents currently in the UK and is free to enter, multiple entries from the same email address will only be counted once. The draw closes on 20th June 2021. Please ensure that the details you use to enter the competition will be correct at the time the competition ends. The winners will be notified as soon as possible.
Like For Like Featured Books
Nicola Tallant Press Reviews
'Gritty, terrifying and the most incredible true gangland story you will ever read. The Witness is hard to put down but will be harder to forget.' Donal MacIntyre
'A superb book... Joey's story is extraordinary and its authenticity and relevance to the times we're living in is stunning' Eamon Dunphy
'A page-tuner that informs and excites in equal measure. Glorious' John O'Keefe, Garda Review