LoveReading Expert Review of Tidelands
The sweeping, enthralling tale of a 17th-century wise woman forced to fight perilous tides of prejudice and superstition.
Awash with atmosphere, passion and suspense, this first novel in a new series by the mistress of popular historical fiction is an immersive, entertaining, feminist-spirited feast.
Impoverished midwife and herbalist healer Alinor goes to a graveyard on Midsummer Eve wondering if she might find the ghost of her missing abusive husband. Instead she encounters James, a wealthy, handsome man who will change the course of her life. With England in the throes of civil war, James is a fugitive and Alinor puts herself at risk to take him across the dangerous marsh to his place of sanctuary. James cannot comprehend meeting "a woman like you in a place like this", words that ignite Alinor's heart and soul through her otherwise bleak existence: "I am bound as a tenant to a neglectful lord and I cannot leave. I am wife to a vanished man and cannot marry, and I am sister to the ferryman and he will never carry me across to the mainland and set me free".
While helping James does lift Alinor from the mire, the tongues of local gossip women and bawdy men are set wagging, threatening her very existence and her daughter's shot at a new life, and wise Alinor knows only too well that "no woman is innocent… Everything is our fault: sin and death are at our door, from now to Judgment Day".
The love story and evocation of time and place are utterly enthralling but, most of all, this is a dazzlingly compelling portrait of a complex, dignified woman standing strong and proud against the cruel confines of her class and sex.
Visit our 'Women's Words - 60+ works of feminist-minded fiction' to explore our collection of feminist-minded fiction from around the world, and across centuries.
Tidelands Synopsis
THE BRAND NEW SERIES FROM THE SUNDAY TIMES NUMBER ONE BESTSELLING AUTHOR
England 1648. A dangerous time for a woman to be different . . .
Midsummer's Eve, 1648, and England is in the grip of civil war between renegade King and rebellious Parliament. The struggle reaches every corner of the kingdom, even to the remote Tidelands - the marshy landscape of the south coast.
Alinor, a descendant of wise women, crushed by poverty and superstition, waits in the graveyard under the full moon for a ghost who will declare her free from her abusive husband. Instead she meets James, a young man on the run, and shows him the secret ways across the treacherous marsh, not knowing that she is leading disaster into the heart of her life.
Suspected of possessing dark secrets in superstitious times, Alinor's ambition and determination mark her out from her neighbours. This is the time of witch-mania, and Alinor, a woman without a husband, skilled with herbs, suddenly enriched, arouses envy in her rivals and fear among the villagers, who are ready to take lethal action into their own hands.
About This Edition
| | |
| --- | --- |
| ISBN: | 9781471172724 |
| Publication date: | 20th August 2019 |
| Author: | Philippa Gregory |
| Publisher: | Simon & Schuster Ltd |
| Format: | Hardback |
| Pagination: | 448 pages |
| Collections: | |
| Primary Genre | Historical fiction |
| Recommendations: | |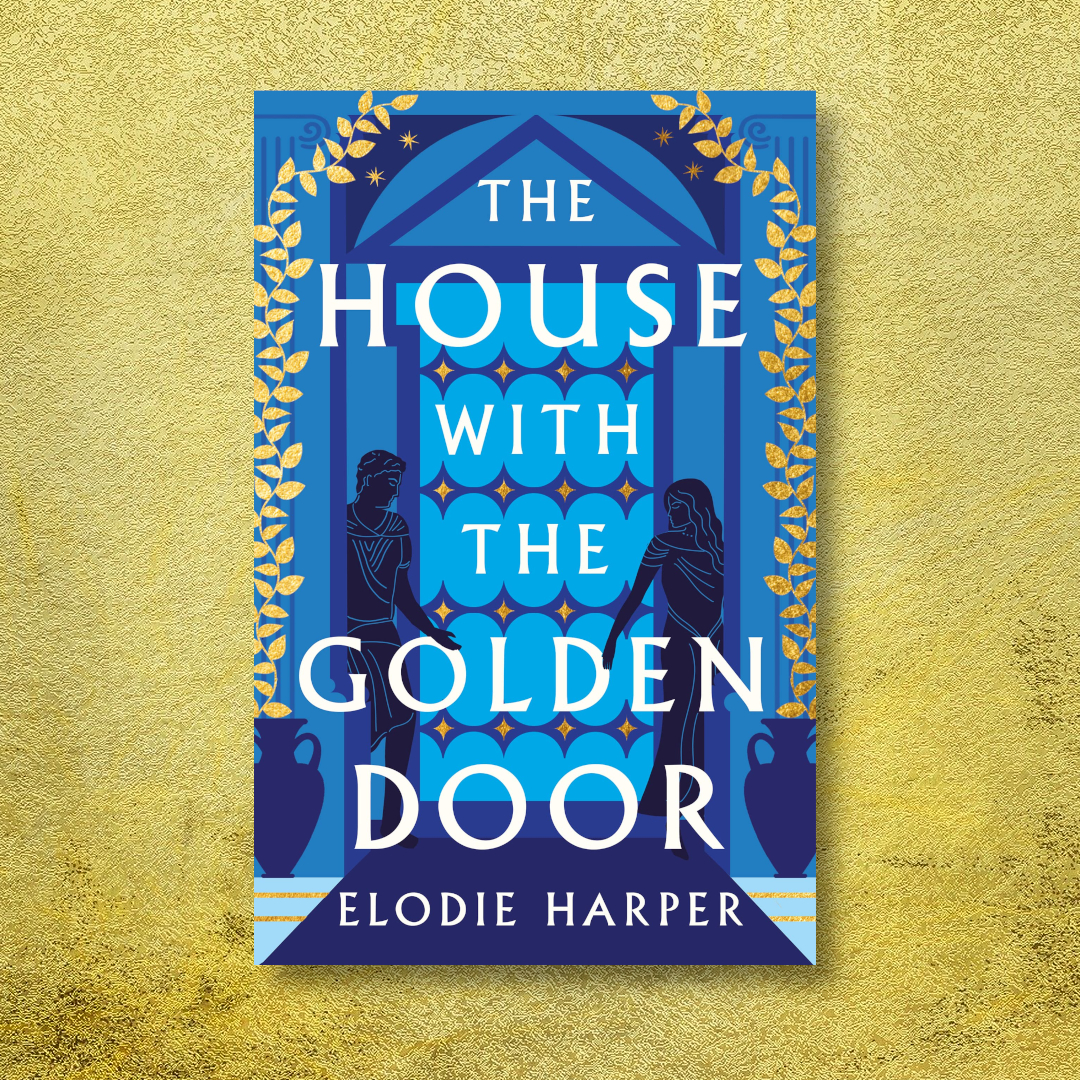 "Love, lust, loyalty, treachery, power, revenge and redress — this enthralling story of a freed Pompeii prostitute is an explosive triumph." Joanne Owen, Expert Reviewer To celebrate the release of The House With the Golden Door, the second "adrenaline-charged instalment of Elodie Harper's" The Wolf Den Trilogy, we're working with Head of Zeus to give away three copies of the book in hardback. This draw is open only for UK residents currently in the UK and is free to enter, multiple entries from the same email address will only be counted once. The draw closes on 5th June 2022. Please ensure that the details you use to enter the competition will be correct at the time the competition ends. The winners will be notified as soon as possible.
Like For Like Featured Books
Tidelands Reader Reviews
In addition to our Lovereading expert opinion some of our Reader Review Panel were also lucky enough to read and review this title.
A woman living in absolute poverty, a story of courage and love set amidst the turmoil of the English Civil War.
The first book in a new series and is as historically accurate as her Tudor and Plantagenet series. It is set in the 1640s, at the time of King Charles 1st and the Parliament of Cromwell. It tells the story of a woman called Alinor who lives in poverty but doesn't allow it to diminish her. It's a story of strength through adversity and holding true to oneself. She becomes involved with a rich young man, James Summer, who is a travelling priest engaged in a secret mission. However, Alinor is believed by the other villagers to possess some powers of witchcraft which makes her very afraid of what could happen. I loved Alinor's character, she is so complex and believable and I felt I was walking along beside her throughout the novel.
The story setting is in the Sussex marshes, an inhospitable place on the very edge of the sea which added to the rather bleak atmosphere. But through all this, Alinor's grit and determination to do better for herself and her children never wavers.
I really enjoyed this book and found that I got really engrossed in the fate of Alinor, especially at the end when I couldn't put it down. I look forward to reading the next book in the series to find out what awaits Alinor and her children.
The magnetism between them is strong but their different backgrounds make it impossible and as the story unfolds the suspicion surrounding Alinor increases culminating in a vicious and disturbing conclusion.
I will start with saying 'I love this book'!
In a departure from Philippa Gregory's usual formula where the main subjects are royalty or well-known historical figures, Tidelands focus is on 'ordinary' people struggling through whatever life throws at them.
Tidelands is set in the Sussex marshlands on the south coast in the late 1640s during the English Civil War. The main story centres on the poor but proud and strong Alinor whose wise woman mother has passed onto her the gift of healing.
Deserted by her violent husband Alinor is struggling to bring up her teenage children and improve their life chances against all odds. Throughout, her neighbours seesaw from desperately needing her help, especially in childbirth, to being overtly suspicious and hostile to her witch-like powers.
Alongside Alinor's story is that of James, a young Catholic priest working for the Royalists to bring King Charles back to the throne in England. Their lives become entwined when Alinor leads James across the dangerous marsh to safety and there is no going back to what was before.
The magnetism between them is strong but their different backgrounds make it impossible and as the story unfolds the suspicion surrounding Alinor increases culminating in a vicious and disturbing conclusion.
As ever Philippa Gregory's work is so well researched that the reader can smell the smells and hear the sounds as if they were at the centre of the story themselves.
Drawn into a world of superstition and intrigue, Alinor and James have a chemistry developing between them which neither can do anything about, and which both may come to regret.
When I pick up a Philippa Gregory novel, I know I am not going to be disappointed and this book was no exception. It is set in the 17th Century. England is in the grip of civil war, poverty is rife, plague is always a threat, and the unexplainable can only be explained by witchcraft. The story begins with Alinor, a descendant of wise women and James who, apparently, is not all he seems. I found it a little slow in places at first, but soon became involved with the characters. It is a time when it is 'dangerous to be different.' Rumours create stories of their own and the only defence seems to reinforce the guilt. Drawn into a world of superstition and intrigue, Alinor and James have a chemistry developing between them which neither can do anything about and which both may come to regret. I was surprised to discover James' response to Alinor's problems, given his love for her. Of course, this is the first in a series and there will no doubt be many more problems for our protagonists to overcome. All in all, I am looking forward immensely to reading the next in the new Fairmile series.
Fantastic and full engaging. Can't wait to read the next in the series!
What a treat to be reading a new Philippa Gregory. Whilst I have thoroughly enjoyed all of her books, it felt quite exciting to be starting a new time period. Set in the reign of King Charles I, this is the story of a widowed mother, Alinor, who is trying to survive in a world where being poor and being a woman is incredibly difficult. The historical background is that the King and Parliament are at odds over the ruling of the country and the faith in which people should follow. Alinor has to contend with her friendship with a clandestine Roman Catholic priest and her brother's ardent support for Parliament.
The imagery in this book was incredible. It wonderfully captured all the sights and sounds of the flat tidelands in Sussex and the fear of the unpredictable water. I really found myself transported to that place as the descriptions were so detailed and vivid. Fantastic characters and a nice change to read about the perspectives of ordinary people rather than the aristocracy Gregory has focussed on in a number of recent novels. I've since read that this is planned as the first of a trilogy and I can't wait to keep reading about the family. I'd recommend to anyone with an interest in historical fiction, but especially to anyone who wants to get drawn into a different world.
Philippa Gregory Press Reviews
`The first in a planned series . . . The author crafts her material with effortless ease. Her grasp of social mores is brilliant, the love story rings true and the research is, as ever, of the highest calibre' Elizabeth Buchan, Daily Mail
`Vivid and beguiling - Philippa Gregory at her best' woman&home
'A compelling novel that shines a light on the struggles of 17th century women' Daily Mirror
'The novel's power lies in Gregory's evocative portrayal of the tidelands and the everyday lives of those who are bound to them' Sunday Express
'Philippa Gregory returns with an English Civil War novel that excels in everything she does best. Historical events are written with breathless immediacy, keeping the reader enthralled even if they know the outcome. She pays close attention to the plight of women in the past, so often unchanged despite men's wars, and gives them a voice . . . Fans will not be disappointed' Alys Key, The i
'Shines a light on the struggles of 17th-century women . . . If this novel is the first sign of what's to come then readers are in for a treat' Emma Lee-Potter, Daily Express
'Tidelands evokes a world of suspense and superstition. Its fascinating fictional heroine, Alinor, is caught in a net of in-between spaces . . . I was completely swept up in this wonderful, immersive story set in the English Civil War when women who lived unconventional lives risked being accused of witchcraft' Tina Jackson, Writing Magazine
Praise for Philippa Gregory:
`Popular historical fiction at its finest, immaculately researched and superbly told' The Times
'Philippa Gregory is truly the mistress of the historical novel. It would be hard to make history more entertaining, lively or engaging' Sunday Express
`Gregory has popularised Tudor history perhaps more than any other living fiction writer . . . All of her books feature strong, complex women, doing their best to improve their lives in worlds dominated by men' Sunday Times
'Immaculate research, pacy narratives and a stubborn insistence that history is not only about men . . . a powerful reminder of how precarious the lives of the Tudor women could be' Daily Mail