LoveReading Expert Review of Reptile Memoirs
Incomparably unique, this addictively unsettling literary thriller is a viper's nest of obsession, trauma, self-preservation and revenge.
Uncoiling monstrous extremes of human behaviour through traumatised, obsession-driven characters, Silje Ulstein's Reptile Memoirs is a thriller like no other. An audaciously bizarre, taboo-tangled marvel of a debut.
Guilefully plotted, the multi-timeframe, multi-voiced narrative is wildly original. In 2003, Liv becomes obsessed with the idea of having a snake, so she and her flatmates buy Nero, a young Burmese python that comes to dominate her life, evoking unnervingly intense emotions, and providing her with a strange sense of security. In 2017, Mariam's daughter goes missing, prompting a twisting, shifting investigation that unveils the long-submerged secrets and traumas of everyone involved, including one of the chief investigators.
Reader, there's no escape from the serpentine onslaught of this story. Reptile Memoirs takes the notion of unexpected plot twists to seething, shocking extremes as characters slough their identities and the timelines converge, with the snake-narrated "reptile memoirs" of the title providing an unnerving, cold-blooded perspective on cold-blooded human actions.
Reptile Memoirs Synopsis
Liv has a lot of secrets. Late one night, in the aftermath of a party in the apartment she shares with two friends in Alesund, she sees a python on a TV nature show and becomes obsessed with the idea of buying a snake as a pet. Soon Nero, a baby Burmese python, becomes the apartment's fourth roommate. As Liv bonds with Nero, she is struck by a desire that surprises her with its intensity. Finally she is safe.
Thirteen years later, in the nearby town of Kristiansund, Mariam Lind goes on a shopping trip with her eleven-year-old daughter, Iben. Following an argument Mariam storms off, expecting her young daughter to make her own way home . . . but she never does. Detective Roe Olsvik, new to the Kristiansund police department, is assigned to the case of Iben's disappearance. As he interrogates Mariam, he instantly suspects her - but there is much more to this case and these characters than their outer appearances would suggest.
A biting and constantly shifting tale of family secrets, rebirth and the legacy of trauma, Reptile Memoirs is a brilliant exploration of the cold-bloodedness of humanity.
About This Edition
| | |
| --- | --- |
| ISBN: | 9781611856507 |
| Publication date: | 17th March 2022 |
| Author: | Silje O. Ulstein |
| Publisher: | Grove Press / Atlantic Monthly Press |
| Format: | Hardback |
| Pagination: | 400 pages |
| Collections: | |
| Primary Genre | Thriller and Suspense |
| Other Genres: | |
| Recommendations: | |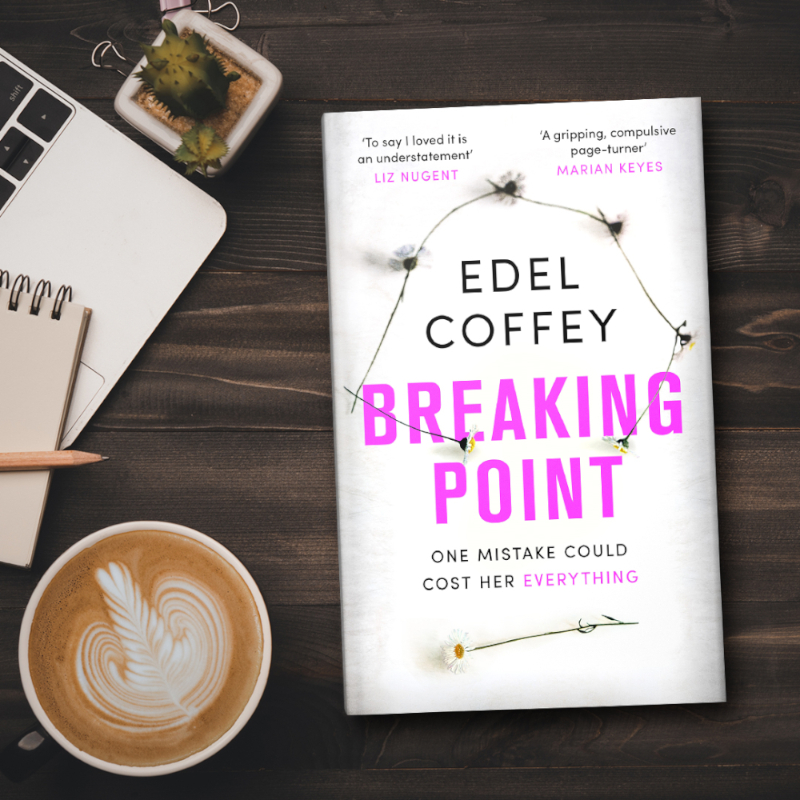 Win a copy of the "chilling, emotional thriller" Breaking Point by Edel Coffey as well as a £50 Costa Coffee voucher in our new giveaway. We're also offering copies of the book to five runners up. "an absolute page-turner all with the compelling, "can't-look-away-for-a-moment" power of a primetime TV thriller." Joanne Owen, Expert Reviewer This draw is open only for UK residents currently in the UK and is free to enter, multiple entries from the same email address will only be counted once. The draw closes on 20th February 2022. Please ensure that the details you use to enter the competition will be correct at the time the competition ends. The winners will be notified as soon as possible.
What To Read After Reptile Memoirs
Silje O. Ulstein Press Reviews
Original, sharp, tender and chilling, Reptile Memoirs is hugely ambitious and hypnotically readable. -- Chris Whitaker, author of WE BEGIN AT THE END
A beautifully dark and twisty story with jaw-dropping twists and pin-point plotting. -- Joanna Cannon, author of THE TROUBLE WITH GOATS AND SHEEP
Neither Gillian Flynn (Gone Girl), nor Paula Hawkins (Girl on the Train), nor Alex Michaelides (The Silent Patient) - to name some well-known examples from the last decade - can measure up to Ulstein . . . This debut is a great discovery . . . A thriller that really stands out. - Aftenposten
Ulstein has written the best and creepiest Norwegian crime debut in years . . . A novel that stands out due to both its dark, clever and intricate plot as well as the author's solid insight in the human mind. - Adresseavisen
A nerve-wrecking and highly original psychological thriller . . . The book is very hard to put down and if you do the plot will keep playing out in your mind. - Dagbladet
This book is a shapeshifting marvel. I found it compulsively readable, and not just for the unexpected paths by which it unpacks its secrets. Silje Ulstein writes about snakes in ways that made me feel I've never really seen them before: In language that is as seductive as it is prickly, she pries open the boundaries between reptiles and humans, adults and the children they once were, and criminals and victims. An uncanny, unsettling and totally immersive read. -- Emily Fridlund, Booker Prize-shortlisted author of HISTORY OF WOLVES
Reptile Memoirs is a magnetic ocean tide: a bold, heart-stopping and genre-defying debut which compels us to sink toward the darkest depths of our past. A masterfully shocking and at times wonderfully uncomfortable exploration of obsession, desire and rejection, sexuality and taboo, Ulstein leaves us breathless in her quest to examine which version of the self is capable of love and violence. -- Sarah Schmidt, author of SEE WHAT I HAVE DONE
Extraordinary and terrifying, Reptile Memoirs sinks teeth into you from page one. Through relentless and, at times, almost unbearable tension, Ulstein delivers a menacingly layered thriller unlike any you've read before. -- P. J. Vernon, author of BATH HAUS -