LoveReading Expert Review of Breaking Point
This chilling, emotional thriller explores the burdens placed on working mothers in the wake of a high-flying doctor's tragic mistake.
Edel Coffey's Breaking Point delivers an absolute page-turner all with the compelling, "can't-look-away-for-a-moment" power of a primetime TV thriller. Pointing a sharp finger at the heavy, unjust weight of expectations heaped on working mothers as the finger of the law is pointed at its successful female doctor protagonist, this page-turner is easy to get into, with functional, unflorid writing that serves the plot and protagonists to deliver a gripping story that's likely to be read in very few sittings.
Susannah is one of life's success stories. A dedicated doctor with a lucrative publishing deal and a TV career that's given her fame and fortune as Dr Sue. She also has two young daughters, and an also-successful husband - the full works, though it's often tricky to balance having it all. One hot New York morning, when her usual routine is disrupted, Susannah makes a terrible mistake - she forgets to drop her baby daughter at nursery and the baby dies in the heat of the car.
A tensely-evoked court case ensues, with the media and prosecution lawyer going into overdrive to present Dr Sue has a negligent mother who put career before kids. One of the reporters assigned to the case is CNN's Adelaide, a woman who has connections to Sue, and understands a thing or two about loss herself. As the case and two women's stories unfold, readers will be on the edge of their seats willing justice to be done, with the final twist in the tale coming as an entirely unexpected surprise.
Breaking Point Synopsis
An innocent mistake. A lifetime of guilt.
Susannah has two beautiful daughters, a high-flying medical career, a successful husband and an enviable life. Her hair is glossy, her clothes are expensive; she truly has it all.
But when - on the hottest day of the year - her strict morning routine is disrupted, Susannah finds herself running on autopilot. It is hours before she realises she has made a devastating mistake. Her baby, Louise, is still in the backseat of the car and it is too late to save her.
As the press close in around her, Susannah is put on trial for negligence. It is plain to see that this is not a trial, it's a witch hunt. But what will the court say?
About This Edition
| | |
| --- | --- |
| ISBN: | 9780751582383 |
| Publication date: | 20th January 2022 |
| Author: | Edel Coffey |
| Publisher: | Sphere an imprint of Little, Brown Book Group |
| Format: | Hardback |
| Collections: | |
| Primary Genre | Thriller and Suspense |
| Other Genres: | |
| Recommendations: | |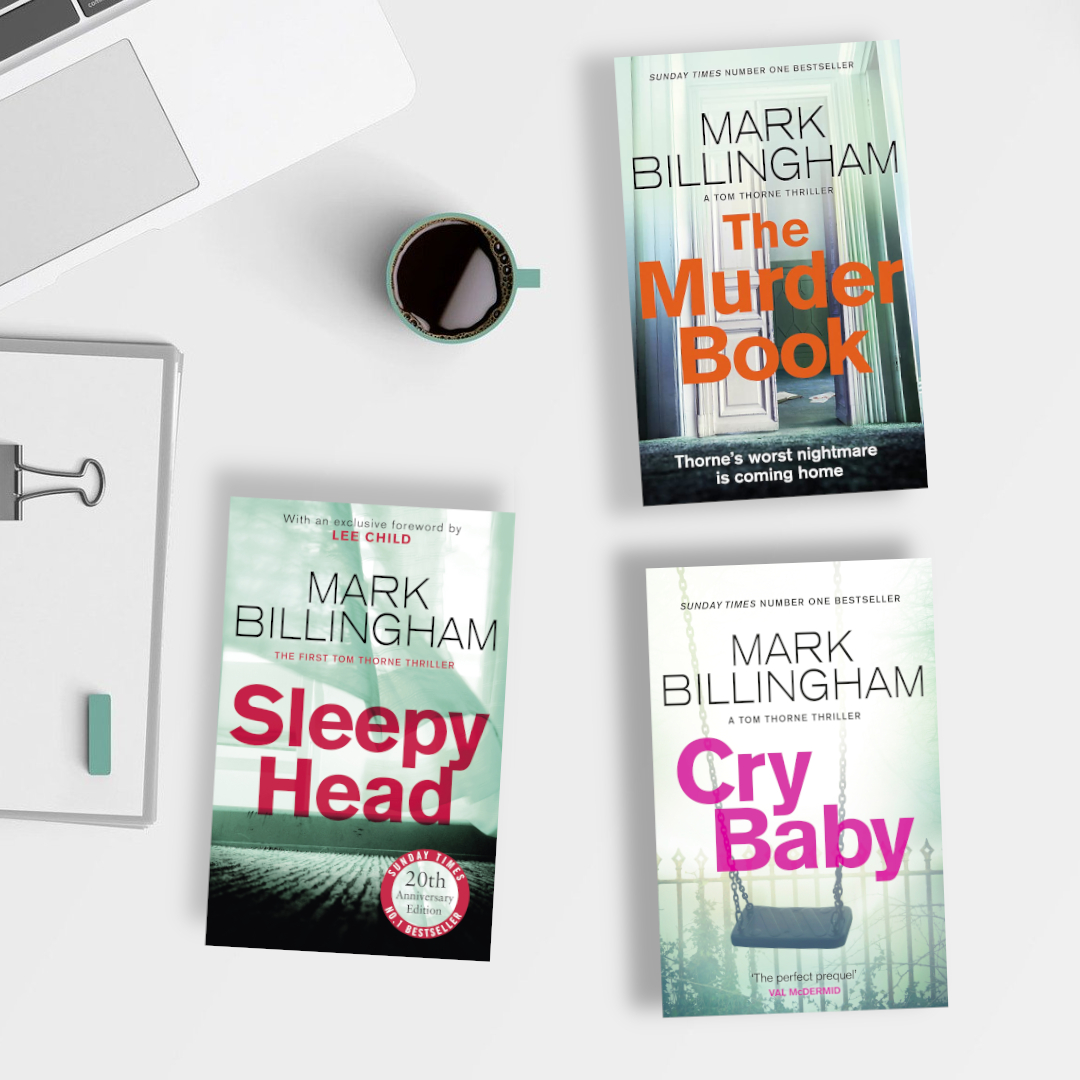 "The past is not just haunting Thorne, it's hunting him in this read-in-one-sitting thrilling crime novel." Liz Robinson, Expert Reviewer The Murder Book, the latest in the Tom Thorne series by Mark Billingham is out now and to celebrate, we working with Little, Brown Book Group to offer you an opportunity to win a book bundle of the complete Tom Thorne backlist. This draw is open only for UK residents currently in the UK and is free to enter, multiple entries from the same email address will only be counted once. The draw closes on 10 July 2022. Please ensure that the details you use to enter the competition will be correct at the time the competition ends. The winners will be notified as soon as possible.
What To Read After Breaking Point
Edel Coffey Press Reviews
'Breaking Point is raw, compelling, and ground-breaking; Coffey puts the life of working mothers under a microscope. To say I loved it is an understatement, I expect it will be a huge success.' Liz Nugent
'A gripping, compulsive pageturner about what we expect from women, especially mothers. It's going to be a massive hit.' Marian Keyes
'A rare treat, an emotional thriller steeped in humanity. I read it in a single sitting!' John Boyne
'Gripping, unswerving, heart-breaking, you'll read this book through parted fingers - and learn a crucial lesson as you go.' Celia Walden, author of Payday
'Really enjoyed this terrifyingly plausible debut, with much to say about parental guilt and how society treats working motherhood.' Katherine Faulkner, author of Greenwich Park
'An incredibly powerful thriller with real emotional depth - and a chillingly relatable storyline.' TM Logan, author of The Holiday