LoveReading Expert Review of Let Me Tell You About a Man I Knew
This soulful portrait of a woman's friendship with Van Gogh, imagined from letters exchanged between the artist and his brother, is a richly-rewarding reverie about longing, loneliness and renewing life.
Jeanne is an outsider in her Provencal village. She and her husband, Charles, live in the warden's cottage of a psychiatric hospital, which renders her "too close to lunacy" for the other wives to feel safe, while she also feels invisible to Charles. Jeanne had loved the joy of discovering "new, small pleasures", but she and Charles have slept apart for twenty years, and life is "ordered, disciplined". Then a Dutchman arrives, the asylum's first new patient in years, and Jeanne is immediately drawn to him, to this red-haired artist who is "not like other men". Disobeying her husband, Jeanne watches Vincent paint, and his presence, his art, his "strong unwashed smell" heighten her restlessness. "Where is my wife?" Charles wonders, noticing a change in Jeanne, and yet there she is, dressed in the dazzling sunshine-yellow dress she last wore in her youth, radiating the promise of being seen anew, and of living life afresh.
The descriptions of Van Gogh's familiar works ("yellow swirled stars...that seem to move above the little sleeping town"), and the Provencal landscape are glorious, while the unsettled landscape of Jeanne's heart is evoked with affecting poignancy. Truly a novel to pore over and savour. ~ Joanne Owen
Let Me Tell You About a Man I Knew Synopsis
Provence, May 1889. The hospital of Saint-Paul-de Mausole is home to the mentally ill. An old monastery, it sits at the foot of Les Alpilles mountains amongst wheat fields, herbs and olive groves. For years, the fragile have come here and lived quietly, found rest behind the shutters and high, sun-baked walls. Tales of the new arrival - his savagery, his paintings, his copper-red hair - are quick to find the warden's wife. From her small white cottage, Jeanne Trabuc watches him - how he sets his easel amongst the trees, the irises and the fields of wheat, and paints in the heat of the day. Jeanne knows the rules; she knows not to approach the patients at Saint-Paul. But this man - paint-smelling, dirty, troubled and intense - is, she thinks, worth talking to. So ignoring her husband's wishes, the dangers and despite the word mad, Jeanne climbs over the hospital wall. She will find that the painter will change all their lives. Let Me Tell You About A Man I Knew is a beautiful novel about the repercussions of longing, of loneliness and of passion for life. But it's also about love - and how it alters over time.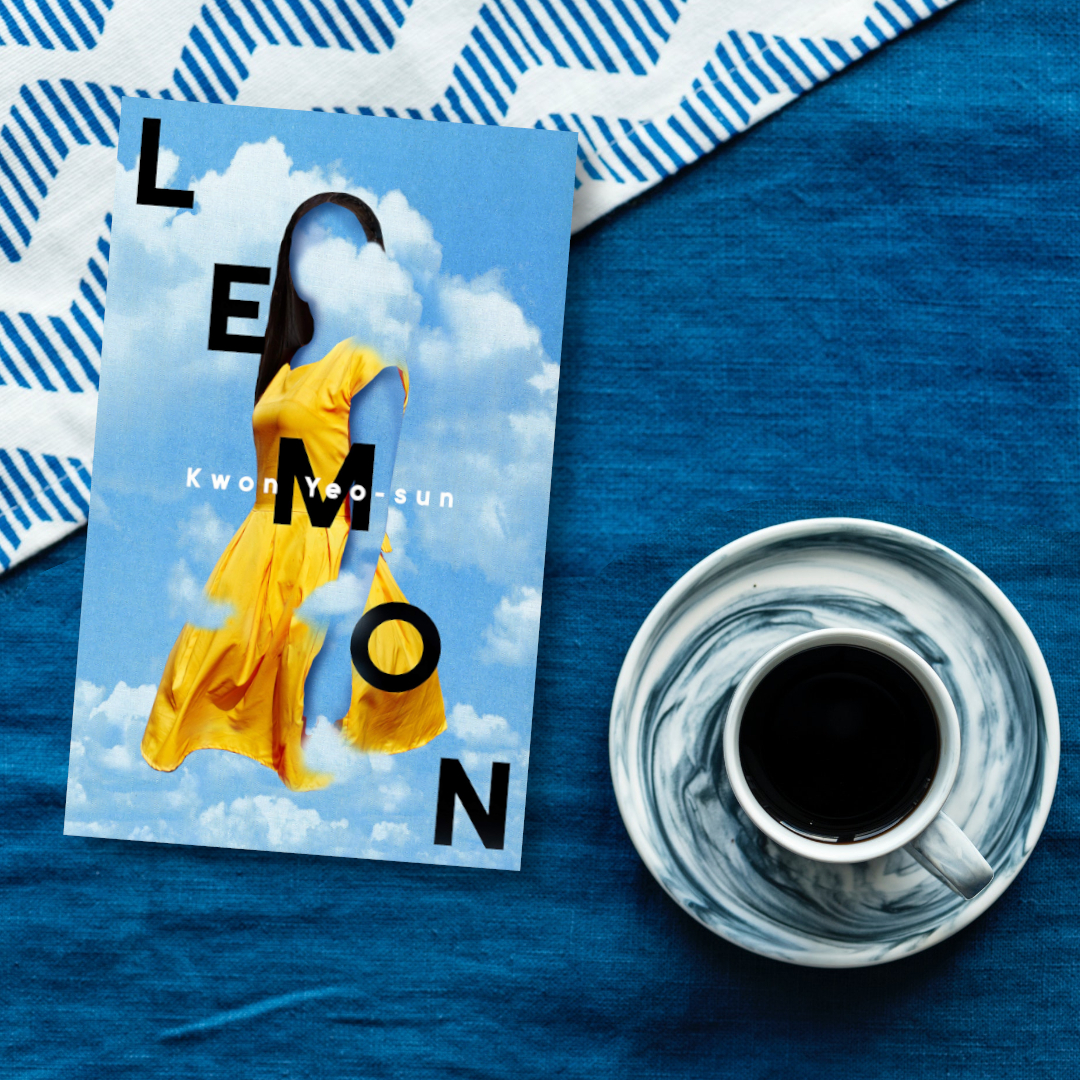 "Taking in the absurdities of life, misfortune and tragedy, Kwon Yeo-sun's Lemon is an engaging, read-in-one-sitting novella of remarkable intensity." Joanne Owen, Expert Reviewer To celebrate the release of Lemon, we have 10 hardback copies of Lemon to give away thanks to Head of Zeus. This draw is open only for UK residents currently in the UK and is free to enter, multiple entries from the same email address will only be counted once. The draw closes on 11th November 2021. Please ensure that the details you use to enter the competition will be correct at the time the competition ends. The winners will be notified as soon as possible.
What To Read After Let Me Tell You About a Man I Knew
Susan Fletcher Press Reviews
'A touching and finely written novel' Sunday Times
'A tender, passionate tale of reverie and redemption' Express
'Seductive ... [a] lushly written, powerfully charged novel that imagines a friendship between a middle-aged warden's wife and Vincent Van Gogh' Metro
'Fletcher explores the concept of 'madness with compassion, and her beautiful, sensuous writing makes you see [van Gogh's] paintings with a fresh eye' Saga
'An exquisitely written portrait of a marriage. I loved it' Woman & Home
'This is a novel about the power of seeing and being seen, the transcendence of everyday beauty, commonplace joys. Fletcher unpeels with delicacy and insight the complex layers of the human heart' Guardian
Other editions of this book
About Susan Fletcher
Susan Fletcher was our Guest Editor in March 2010 - click here - to see the books that inspired her writing. Susan Fletcher was born in 1979 in Birmingham. She studied Creative Writing at the University of East Anglia and lives in Stratford-upon-Avon. Her first novel, Eve Green won the Whitbread First Novel Award, the Betty Trask Prize and Author's Club Best First Novel Award. Her second novel Oystercatchers was published in 2007 to great acclaim. Author photo © Graeme Cornes
More About Susan Fletcher