The Sure Thing The Greatest Coup in Horse Racing History Synopsis
Shortlisted for the Racing Book of the Year Award at the British Sports Book Awards 2015.
Yet, for over four decades Barney Curley has proved himself a rare exception. The country's most renowned and fearless gambler, a man who will back his judgement to win GBP100,000 and more on a single day, has consistently emerged triumphant from bloody skirmishes with the old enemy. In the summer of 1975 Curley masterminded one of the most spectacular gambles of all time, with a racehorse named Yellow Sam, costing Irish bookmakers around GBP300,000; the equivalent of some GBP2m today. No-one believed anything similar could be staged again this century. Bookmakers now have communications and technology in place to thwart any renewed attempts. But challenges inspire Curley and he was determined to beat the system - again. Thirty-five years later from his first coup, Curley set about staging an ambitious sequel to his Yellow Sam scheme. Curley has never divulged the full details of what happened. Now, for the first time, The Sure Thing reveals the complete story of the months of planning and preparation, with all the trials and tribulations, that went into the biggest organised gamble in racing history.
About This Edition
| | |
| --- | --- |
| ISBN: | 9780099576587 |
| Publication date: | 23rd April 2015 |
| Author: | Nick Townsend |
| Publisher: | Arrow Books Ltd an imprint of Cornerstone |
| Format: | Paperback |
| Pagination: | 432 pages |
| Primary Genre | Biographies & Autobiographies |
| Other Genres: | |
| Recommendations: | |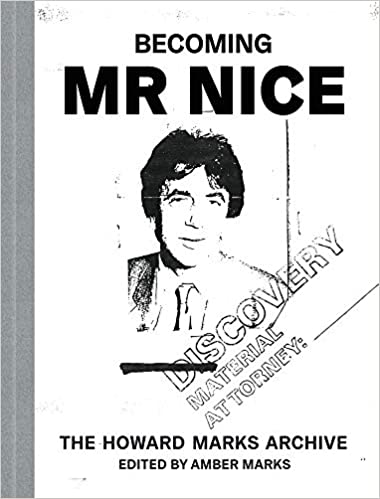 Peppered with comic observations from Howard's private letters, this book provides a uniquely personal insight into one of Britain's most remarkable characters. Becoming Mr Nice is the essential companion volume to Marks' million-copy-selling autobiography Mr Nice and a comprehensive, illustrated introduction to Howard Marks for a new generation. Becoming Mr Nice by Amber Marks is released on the 26th August and to celebrate, we're working with No Exit Press to offer a copy of the book and some official merchandise. This draw is open only for UK residents currently in the UK and is free to enter, multiple entries from the same email address will only be counted once. The draw closes on 26th September 2021. Please ensure that the details you use to enter the competition will be correct at the time the competition ends. The winners will be notified as soon as possible.
What To Read After The Sure Thing The Greatest Coup in Horse Racing History
The Good Book Guide Review
Audacious and successful, renowned gambler Barney Curley has proved repeatedly that it is possible to beat the odds in spectacular fashion. In 1975, he pulled off a historic gamble on a horse called Yellow Sam, leaving Irish bookmakers £300,000 out of pocket (roughly £2.5 million today). In 2010, he set off around Britain with a team of associates, placing thousands of pounds on multiple bets. Here, Nick Townsend reveals the planning behind the biggest organised gamble that horse racing has ever seen.
Nick Townsend Press Reviews
'Nick Townsend tells the story with panache, helped by a close acquaintance with the Irish mastermind of the scheme, Barney Curley, a name which bookmakers have had reason to curse on several occasions... It gets properly into its stride when it focuses on the coup, which in its innovative daring calls to mind The Italian Job.' Independent on Sunday
'The full story of how the legendary gambler does it is unveiled. It helps if you know your way around racing, but if you don't this book will make you want to get clued-up fast.' Daily Sport
This is an enthralling read, extremely entertaining, and a revealing insight into one of horse racing's most colourful, and controversial, characters' The Press
Other editions of this book
About Nick Townsend
Nick Townsend was, for many years, a sports feature writer on the Daily Mail before joining the Independent on Sunday, initially as football correspondent and later chief sports writer. He is currently a freelance writer, predominantly for the Sunday Times. He collaborated with Sir Steve Redgrave and Sir Ben Ainslie on their autobiographies. He is a long-time confidant of Barney Curley and assisted him with his acclaimed life story Giving A Little Back. He lives with his wife Louise in Oxfordshire. Barney Curley is a Northern Irish professional gambler and entrepreneur and was behind the infamous Yellow Sam betting ...
More About Nick Townsend