LoveReading Expert Review of The Accident
A Maxim Jakubowski selected title.
With his first novel The Expats, Pavone introduced himself as a clever spinner of tales of treachery and intrigue, alongside a forensic dissection of the dark side of married life, which made for a unique combination. In his new novel, he confirms his talent for suspense in the tale of a manuscript coveted by agents, publishers, industrialists, spies and shadowy government agencies, many of whom would kill or worse to avoid it being published. A multilayered structure keeps the reader in the dark all along, with clues scattered aphazardly and twists buried at every turn. The book reads like a runaway train and offers suspense of the highest order. Most satisfying.
The Accident Synopsis
In New York City, Isabel Reed, one of the most respected and powerful literary agents in the city, frantically turns the pages of a manuscript into the early dawn hours. This manuscript - printed out, hand-delivered, totally anonymous - is full of shocking revelations and disturbing truths, things which could compromise national security. Is this what she's been waiting for her entire career: a book that will help her move on from a painful past, a book that could save her beloved industry...a book that will change the world? In Copenhagen, Hayden Gray, a veteran station chief, wary of the CIA's obsession with the Middle East, has been steadfastly monitoring the dangers that abound in Europe. Even if his bosses aren't paying attention, he's determined to stay vigilant. And he's also on the trail of this manuscript - and the secrets that lie at its heart. For him, quite simply, it must never see the light of day. As Isabel and Hayden try to outwit each other, the nameless author watches on from afar. With no-one quite sure who holds all the cards, the stakes couldn't be higher: in just twenty-four hours careers could be ruined, devastating secrets could be unearthed, and innocent people could die. Gripping, sophisticated, and impossible to put down, The Accident is a masterful follow-up to one of the most acclaimed and striking debut thrillers of recent years.
About This Edition
| | |
| --- | --- |
| ISBN: | 9780571298945 |
| Publication date: | 5th January 2015 |
| Author: | Chris Pavone |
| Publisher: | Faber & Faber Crime an imprint of Faber & Faber |
| Format: | Paperback |
| Pagination: | 544 pages |
| Primary Genre | Thriller and Suspense |
| Recommendations: | |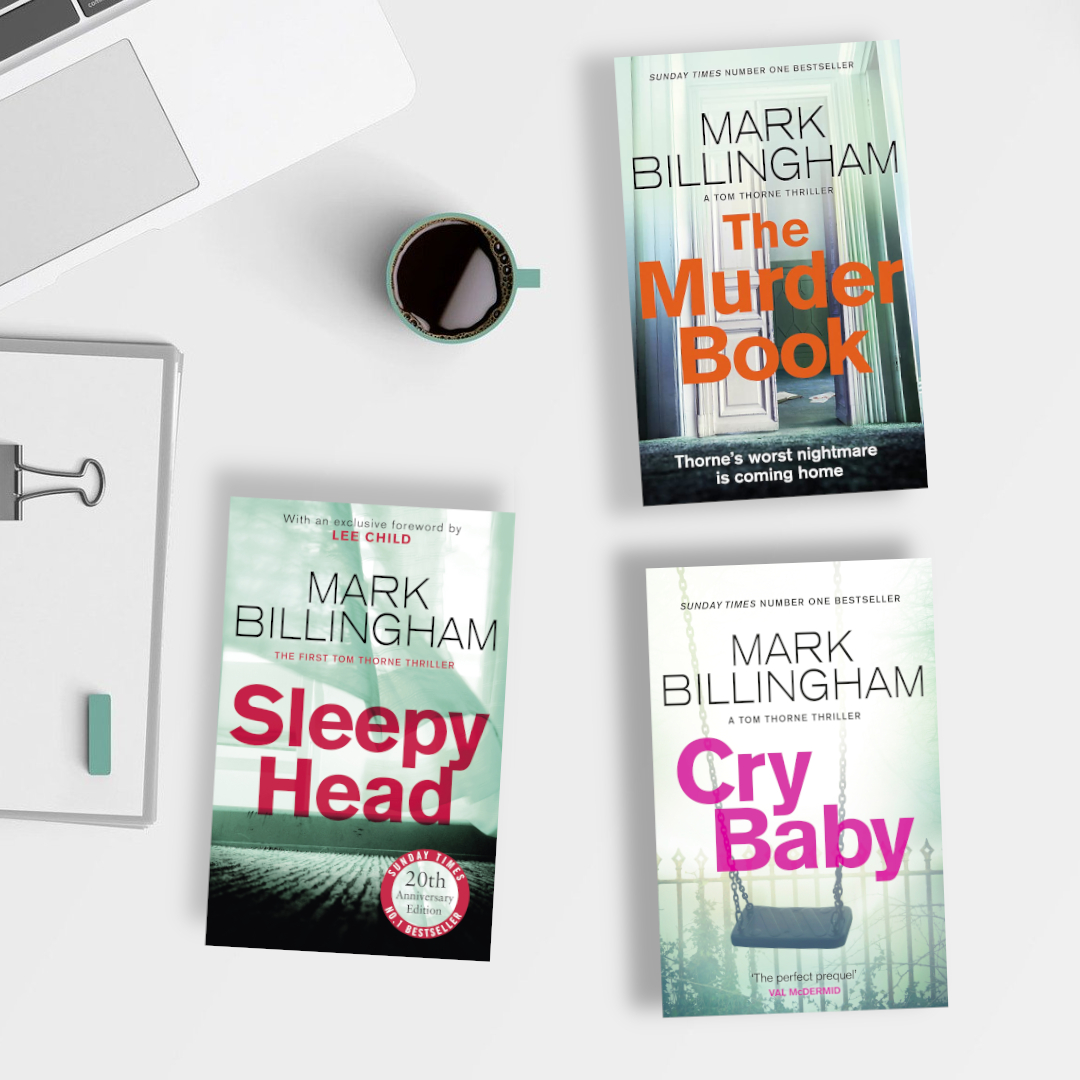 "The past is not just haunting Thorne, it's hunting him in this read-in-one-sitting thrilling crime novel." Liz Robinson, Expert Reviewer The Murder Book, the latest in the Tom Thorne series by Mark Billingham is out now and to celebrate, we working with Little, Brown Book Group to offer you an opportunity to win a book bundle of the complete Tom Thorne backlist. This draw is open only for UK residents currently in the UK and is free to enter, multiple entries from the same email address will only be counted once. The draw closes on 10 July 2022. Please ensure that the details you use to enter the competition will be correct at the time the competition ends. The winners will be notified as soon as possible.
What To Read After The Accident
The Good Book Guide Review
In a hectically paced, very topical thriller that takes place over the course of a single day, a highly dangerous document throws the lives of a literary agent and an espionage operative into turmoil. Isabel Reed is one of New York's most high-powered literary agents. But she comes across a manuscript that is unlike anything she has ever read before – and it keeps her reading into the wee small hours. The manuscript is hand-delivered anonymously, and Isabel finds it full of astonishing revelations and destabilising truths.
Chris Pavone Press Reviews
'If you like real nail-biters, this is the best one so far this year.' Stephen King

'Chris Pavone is the new best thing. The Accident proves the promise of The Expats. It is as intelligent and timely as it is relentless and gripping. Pavone is going to be around for a long time and now is the time to jump on the train.' MICHAEL CONNELLY

'Unputdownable ... Pavone [is] a reliable new must-read in the world of thrillers.' The New York Times

'A propulsive A-train of a thrill ride and [a] worthy successor to Pavone's debut, destined to make readers as compelled to turn its pages as Isabel and her colleagues are to publish the manuscript that spawned it.' The Los Angeles Times

'A fast-paced, twisting, smart follow-up to The Expats. Cleverly plotted, filled with surprises, a terrific read.' WILLIAM LANDAY, author of Defending Jacob

'A dizzyingly good follow-up to The Expats. The dark eruption of long-buried secrets, complex betrayals further snagged by sex and greed, and eleventh-hour desperate gambits for reinvention all propel a whirlwind story that will keep you up way past your bedtime. Crafty, stylish, satisfying.' PAULA McLAIN, author of The Paris Wife

'Chris Pavone's debut novel The Expats knocked readers on their ear with its superbly plotted, surprise-packed authority and it's a pleasure to find that its follow-up is every bit as accomplished...It is not just a strong successor to The Expats but a complex and involving novel in its own right. With just two books Chris Pavone has put himself in the upper echelons of the pulse-racing fraternity.' Barry Forshaw, Daily Express
Other editions of this book
About Chris Pavone
Chris Pavone grew up in Brooklyn, graduated from Cornell, and was an editor at book-publishing houses in New York for fifteen years. His 2012 debut, The Expats, described by the Sunday Times as 'a captivating, sophisticated thriller' was an international best seller and won the Edgar Award for best first novel. Author photo credit © Nuna Subin Click here to read a Q&A with this author.
More About Chris Pavone