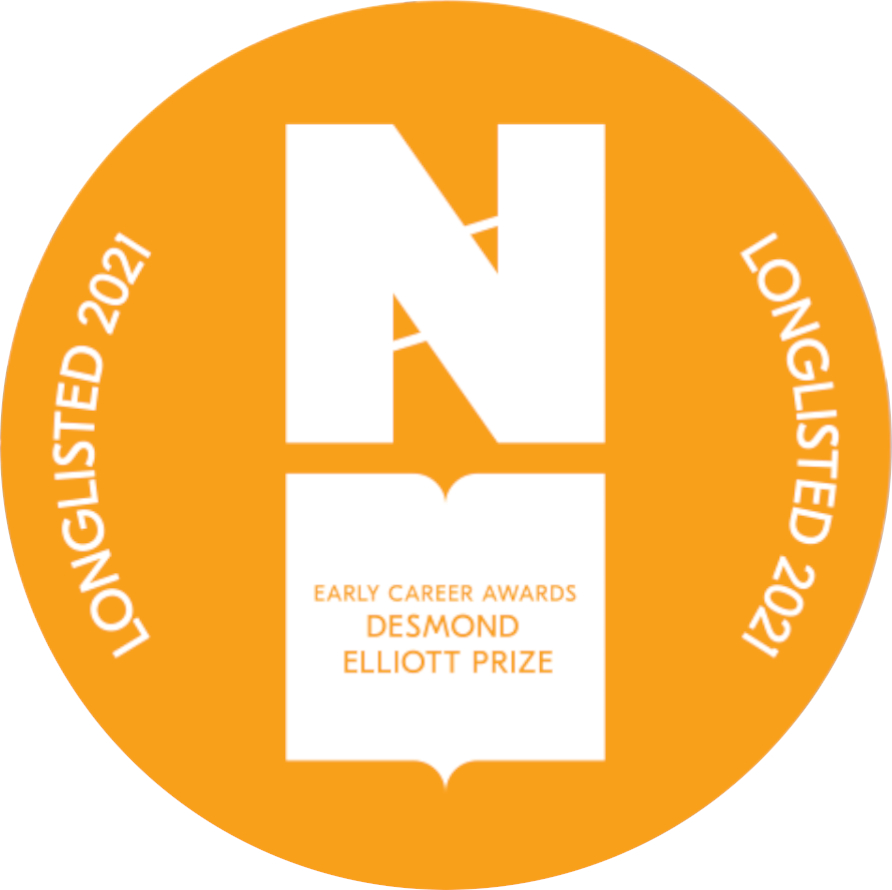 Desmond Elliott Prize 2021
Jump to:
Desmond Elliott Prize 2021

Desmond Elliott Prize 2021: Desmond Elliott Prize 2021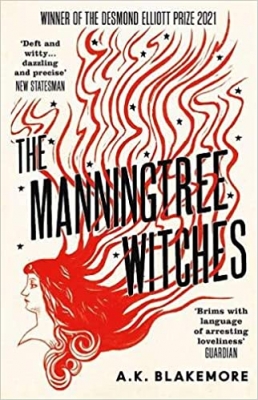 Winner: The Manningtree Witches
WINNER OF THE DESMOND ELLIOTT PRIZE 2021 England, 1643. Puritanical fervour has gripped the nation. In Manningtree, depleted of men since the Civil War began, the women are left to their own devices and Rebecca West chafes against the drudgery of her days. But when Matthew Hopkins arrives, asking bladed questions and casting damning accusations, mistrust and unease seep into the lives ...
View Book Page
Shortlisted Books
Longlisted Books
The National Centre for Writing has today announced the 10-strong longlist for the £10,000 Desmond Elliott Prize, which will be awarded to the most outstanding first novel of the past 12 months.
The Prize – which is presented in the name of the late, acclaimed literary agent and publisher Desmond Elliott – has longlisted six titles from independent publishers, including Faber, Granta Books, Saraband, Scribe, and Tramp Press. Crowdfunding publisher Unbound makes the longlist for the first time this year, with Crow Court by Andy Charman. The longlist also features strong contenders from Orion, Little Brown, and Penguin Random House imprints Viking and William Heinemann.
About The Desmond Elliott Prize
The Desmond Elliott Prize
"The most prestigious award for 1st-time novelists" - Daily Telegraph
The 10-strong longlist for the 12th annual Desmond Elliott Prize, the "UK's most prestigious award for debut novelists" (Daily Telegraph), has been revealed today (Tuesday 2nd April). The Prize, which is presented in the name of the late, acclaimed literary agent and publisher Desmond Elliott, has revealed a longlist that stretches from magical realism to rigorously researched historical novels and whose authors range from playwrights to political activists.
The Longlisted titles are:
Golden Child by Claire Adam (Faber & Faber), A Perfect Explanation by Eleanor Anstruther (Salt), Hold by Michael Donkor (4th Estate), The Chameleon by Samuel Fisher (Salt), Everything Under by Daisy Johnson (Jonathan Cape), Devoured by Anna Mackmin (Propolis Books), Future Popes of Ireland by Darragh Martin (4th Estate), Follow Me to Ground by Sue Rainsford (New Island Books), Stubborn Archivist by Yara Rodrigues Fowler (Fleet), Testament by Kim Sherwood (riverrun)
Read the Press Release from the Desmond Elliot Longlist announcement on our Blog.
Desmond Elliott
Desmond Elliott's own story began in an Irish orphanage. In 1947, aged 16 and with just two pounds in his pocket, he left for England to start his publishing career at Macmillan. Thereafter, he set up as an agent and subsequently went on to establish his own publishing company, Arlington Books, in 1960. The charismatic, witty and waspish Elliott – who drank only champagne, flew regularly by Concorde and used Fortnum & Mason as his local grocer – nurtured numerous blockbuster authors, including Jilly Cooper, Anthony Horowitz and Penny Vincenzi. He died in August 2003 at the age of 73.