Linwood Barclay is a firm favourite with the LoveReading team, his books are so very addictive and absolutely thrilling, in other words, he offers a veritable reading feast. He has written over 20 novels, and sold more than 7 million copies in more than 39 countries around the world. He is most definitely a book world great with Stephen King calling the fabulous Find You First: "The best book of his career", he went on to say: "I couldn't put it down, and you won't be able to, either. If you enjoy thrillers, this is the real deal. It never lets up". We couldn't agree more, and Find You First (which is out in paperback on 2 September) is a Liz Robinson Pick of the Month for September. We also adored Elevator Pitch, which Liz described as a: "flaming humdinger of a read", and she also raves about the Promise Falls Trilogy. Linwood's decision for a topic as Guest Editor is as wonderfully twisty as his writing style, and we fully agree with his thoughts on spoilers!
So, we are truly thrilled to welcome and now hand you over to Linwood, our Autumn Guest Editor.
***
Linwood Barclay is an international bestselling crime and thriller author with over twenty critically acclaimed novels to his name, including the number one bestseller No Time For Goodbye. Linwood has sold more then 7 million copies globally, his books have been sold in more than 39 countries around the world and he can count Stephen King, Shari Lapena and Peter James among his many fans.
Born in the US, his parents moved to Canada just as he was turning four, and he's lived there ever since. He lives in Toronto with his wife, Neetha. They have two grown children.
***
Okay, so, this is going to be tricky.
I want to tell you about five books that made my jaw drop, to use the cliché. (It's a pretty apt cliché, though. I mean, the jaw really does drop, even if it's just an inch.) Here are five novels that, for one reason or another, made me momentarily stop because what had happened, or what had been revealed to me, was so startling, I needed a second. I had to process what I had just read.
But I want to tell you about these books without getting specific about why my jaw dropped, because if I do, when you read them (if you haven't already) your jaw will not drop, and you'll ask yourself why you clicked on that stupid article by that Barclay guy, who went and spoiled it all for you.
So, fair warning. I am going to tell you about some books I loved without telling you what it was, specifically, that made me love them so much. The good news is, I don't believe anything I am going to tell you here will amount to a spoiler.
We are now ready to proceed.
I love a book with a good twist, a wonderful surprise. But it can't be a twist or a surprise just for the sake of giving me a jolt. It has to make sense. It can't be a twist like the series one finale of Broadchurch, where they made it the person you least suspected even though there was NOTHING along the way to even hint it could be that person. (Okay, Olivia Colman was great, but don't get me started.)
The twist/surprise/revelation has to be the kind where you think, oh man, wow, but yeah, I get it, I should have seen that coming, I should have expected as much. A great twist may make you want to go back through the book and find the setups, the clues you overlooked.
Not that all jaw-droppers (as I am going to call them from here on) are plot twists. Sometimes they are simply events so daring, so shocking, that you're stopped dead. You look up from the page and say to yourself, "Oh my God."
Here are a few books that come to mind: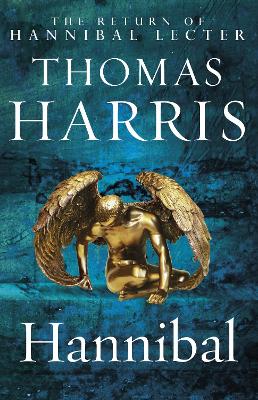 This is not the best Harris novel featuring his delightful Hannibal Lecter, the notorious killer who has a taste for ... well, you know. You wouldn't think Lecter could do anything that would shock us after peeling off the face of one of his victims in The Silence of the Lambs to use as a disguise and make his escape. There's not much he's not capable of, and I guess that's why we love him so much. But near the end of Hannibal, our anti-hero prepares a meal the way you might whose preparation involves a procedure not unlike opening up a melon except it's not a melon. It's not really a plot twist. It's simply a scene so nonchalantly horrific, so ghoulishly imaginative, that when I came upon it, it took my breath away. Oh, and my jaw dropped, too.
Defending Jacob, by William Landay:
This is one of the best legal thrillers I've ever read (even better than Scott Turow's Presumed Innocent, and that's saying something) because it's emotionally devastating (but, you know, in a good way). A lawyer sets out to prove his son could not be responsible for the death of a young girl. The characters go to hell and back as their lives are turned upside down, and just when we think their world is going to get back to normal, a shattering development that lands on the page with three simple words. (Oh, how I wish I could tell you what they are. But I can tell you that my jaw didn't just drop. It hit the floor, rolled under the couch, and it took me five minutes to find it.) We haven't seen a new book from Landay in almost a decade. I hope he's working on something.
The Magician's Assistant, by Ann Patchett: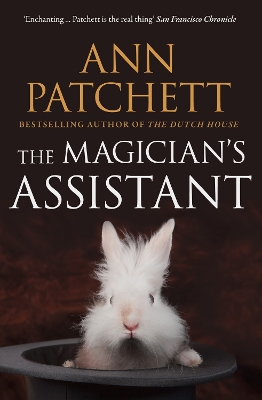 I only discovered Patchett recently, with her most recent novel, The Dutch House, and felt swept away by her lyrical prose and sharply drawn characters. She writes compelling dramas about fairly ordinary folks, and makes it look easy when it's anything but. She's not a thriller writer, but her stories reveal secrets in that peeling-the-layers-of-an-onion way that the best crime writers have mastered. In this novel, the title character, Sabine, learns after his death that the magician she worked with for years, and eventually married, had a previous life he'd never told her about. The reasons behind his secrecy seem straightforward enough at the beginning, but as Sabine gets to know his family she'd never known existed, the truth is jaw-droppingly seismic.
Hostage, by Claire Mackintosh: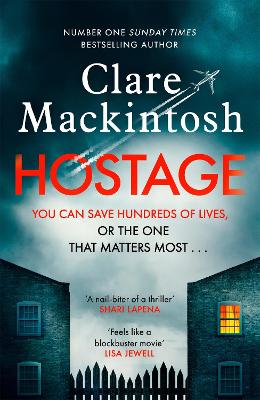 The less said the better about this latest nail-biter from Mackintosh. A kind of locked-room mystery aboard an intercontinental flight in which a flight attendant is given an impossible choice by terrorists: bring down the plane if you want your daughter at home to live. But there is a dark underbelly to this tale, and the stunning, unsettling conclusion will stick with you long after you've put that jaw of yours back in place.
Rabbit Hole, by Mark Billingham:
I was speaking of magicians just two books back. Billingham is a master of pulling the proverbial rabbit out of the hat in many of his thrillers. While this book, his latest, is something of a departure for Billingham – it's not part of a series and the entire novel takes place within a psychiatric facility, a kind of Jane Tennison meets One Flew Over the Cuckoo's Nest – it still has an ending that will leave you reeling. You know how the first time you saw The Sixth Sense, you wanted to watch it again almost immediately to see how it could have all been there in front of you, but you missed it? It's that kind of book.
Anyway, I'm terribly sorry to have done this to you, to have pointed out jaw-droppers in some recent, and not-so-recent books, without, well, explaining what they actually are.
I guess you're just going to have to read them.