LoveReading Expert Review of Counterfeit
This deliciously compulsive story of deceit, dissatisfaction and the desire for wealth sees a desperately unfulfilled lawyer drawn into the world of counterfeit bags.
Fizzing with "how on earth will this play out?" intrigue and all the page-turning pace of a stylish screen thriller, Kirstin Chen's Counterfeit lays bare a web of deceit that'll have readers questioning what they'd do in a similar situation, debating characters' motivations and ethics, and wondering what they'd have done to escape (or not). It's brilliantly compelling stuff that also addresses the prejudicial vagaries of the American Dream.
On the face of it, Ava has it all – she's a Stanford graduate married to a transplant surgeon who's taking time out from a career in corporate law to care for their toddler. But in reality, Ava is terribly dissatisfied, and only went into law to keep her parents happy: "from the very beginning, I'd known my lot in life: to be good enough at my job, and to tolerate it until retirement". Hardly a recipe for fulfilment. What's more, because "I dreaded his disapproval most of all", her husband has no idea.
Amidst growing marital tensions, while struggling with a three-year-old who won't stop crying. Ava bumps into Winnie, her former college roommate. After leaving Stanford in the midst of a cheating scandal, Winnie appears dressed head-to-toe in designer garb, with a scandalously expensive bag collection. When Ava runs into financial trouble on a trip home to Hong Kong (thanks to her controlling husband), she decides to do Winnie a favour that'll provide her with much-needed cash. A favour that sees Ava bound up in Winnie's counterfeit bag business, with no easy way out.
Ava's compulsive account of events is addressed to a detective, but there being two sides to every story, we're also presented with Winnie's account of their early friendship, and how she came to coax Ava into her enterprise. It's an extremely entertaining novel, with wry commentary, too. As Ava notes, "Winnie is the American dream, and that's what drives everyone mad, mad, mad - that she had the gall to crash their game and win it all".
Counterfeit Synopsis
Meet Ava: rule-abiding lawyer who has ticked all of life's boxes. She's married to a successful surgeon and has just taken an indefinite career break to raise her adorable toddler. A picture-perfect life.
Meet Winnie: Ava's old college roommate. Once awkward, quiet and apparently academically challenged, she left Stanford in a shroud of scandal. But now, she is charismatic, wealthy and has returned to town dripping in designer accessories. An actual perfect life.
When the two women bump into one another at a local coffee shop, it seems like fate has intervened: Winnie's new-found success is courtesy of a shady business and she needs a favour; Ava is realising she is not built for the stay-at-home life. But what starts as one favour turns into two, then three, and soon Ava is in far deeper than she ever imagined.
Now Ava has to make the ultimate decision: cut and run, or risk it all?
About This Edition
| | |
| --- | --- |
| ISBN: | 9780008484477 |
| Publication date: | 9th June 2022 |
| Author: | Kirstin Chen |
| Publisher: | The Borough Press an imprint of HarperCollins Publishers |
| Format: | Hardback |
| Pagination: | 288 pages |
| Collections: | |
| Primary Genre | Modern and Contemporary Fiction |
| Other Genres: | |
| Recommendations: | |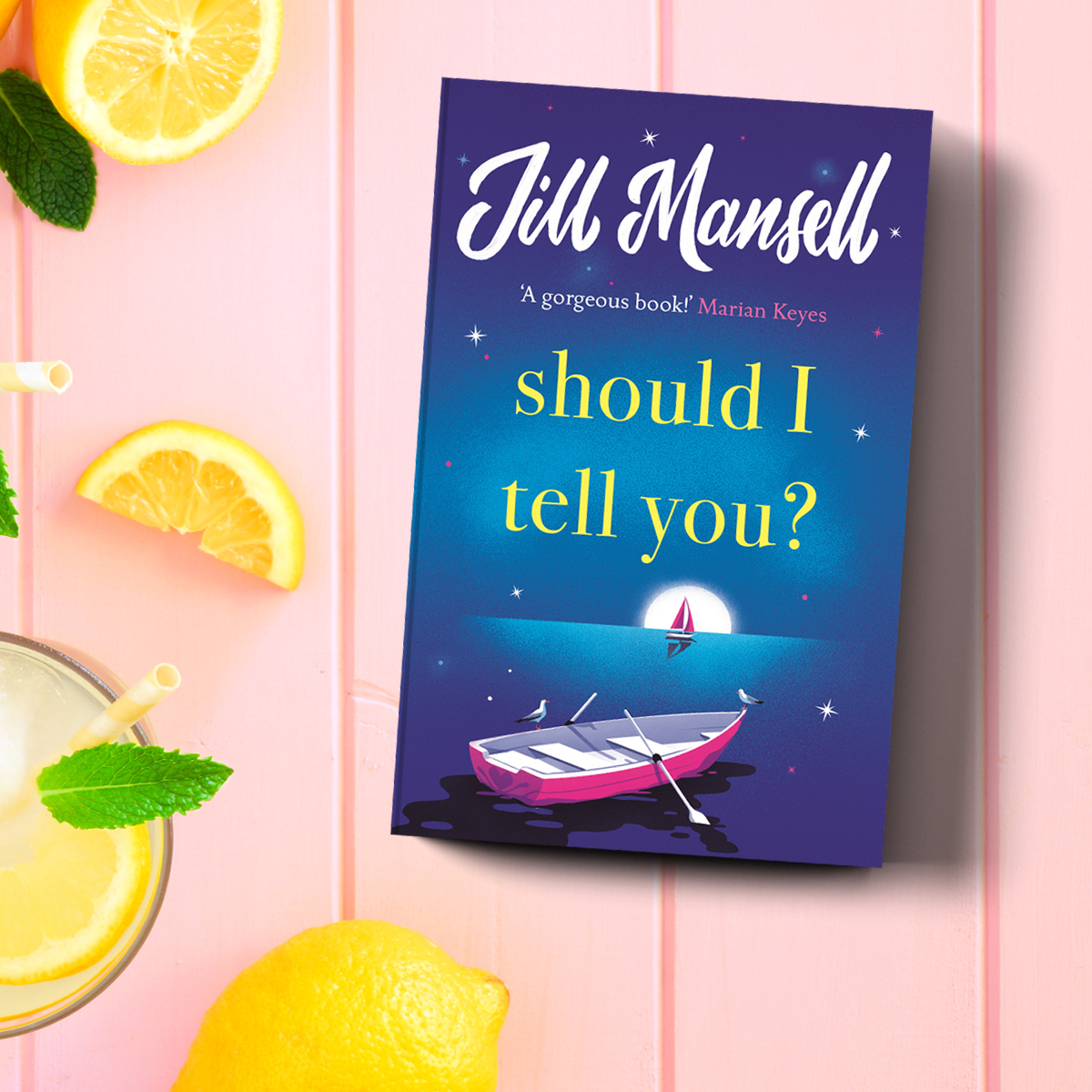 "Escape to a joyful corner of Cornwall with this heartening novel that overflows with love, friendship and a healthy smattering of sunshine." Lindsay Quayle, Expert Reviewer To celebrate the release of Should I Tell You by Jill Mansell, we are working with Headline to give away 3 signed copies of the paperback. This draw is open only for UK residents currently in the UK and is free to enter, multiple entries from the same email address will only be counted once. The draw closes on 10 July 2022. Please ensure that the details you use to enter the competition will be correct at the time the competition ends. The winners will be notified as soon as possible.
What To Read After Counterfeit
Kirstin Chen Press Reviews
PRAISE for Counterfeit:
'Clever, sharp, and slyly funny ... A delightfully different caper novel with a Gone Girl-style plot twist' Kirkus Reviews
'Riveting and energetic ... Chen deftly guides readers through the exploits of old friends Ava and Winnie while also exploring the intricacies of friendship, class, culture, and survival' Balli Kaur Jaswal, acclaimed author of Erotic Stories for Punjabi Widows
'Sly and thoroughly compelling ... Chen's ingenious plot will keep you breathless to the last page' Claire Messud, New York Times bestselling author of The Burning Girl
'Sly and subversive, an examination of motherhood and an incisive look at culture and class' Booklist starred review
'Counterfeit is decadent and delicious ... A true delight for mind and heart from beginning to end' Jean Kwok, New York Times bestselling author of Searching for Sylvie Lee