LoveReading Expert Review of When Harry Met Minnie
A beautiful evocation of how the phrase "man's best friend" misses the obvious reverse, that we are "dog's best friend", and how Martha's love of her Bull Terriers led to life affirming friendships.
You will know Martha's name for her insightful and trustworthy reporting on the run up to the Iraq war, the death of Diana, Princess of Wales, the life and death of Nelson Mandela and so much more, for CBS News and as a contributor on CBS Sunday Morning, in a journalistic career that has won her 10 Emmys and 5 James Beard Foundation Awards.
What you may not know is that Martha has been a committed, long term owner of Bull Terriers, the egg-headed, pointy-eared dogs that are full of playful, eccentric character and who, when they don't want to go anywhere, lower their "leg at each corner" centre of gravity, like a Citroën DS, and firmly stay put.
In this beautifully written memoir, at times both tear-inducingly heart-wrenching and profoundly heart-warning, Martha introduces us to the dogs that have kept her company and along the way recounts how adopting Harry, whose owner, Martha, had been diagnosed with a life shortening liver cancer, gave rise to extraordinary canine and human friendships.
While Minnie and Harry are very much the lead characters, it is Martha herself who steals the show, with beautifully evoked scenes of her Leelanau County, Michigan childhood and her NYC adult home and life, revealing her to be the loyal and committed friend we would all like in our lives.
From the endless, and eyewatering, vet bills, to dog au pairs, and from Manhattan farmer's markets to South Carolina beaches, Martha tale of friendship and of death is actually a profound celebration of the happy coincidences of fate and of lives lived with love and style, whether you have four legs or two.
The LoveReading LitFest invited Martha Teichner to the festival to talk about When Harry Met Minnie.
The digitally native, all year round, online literature and books festival, with new content released every week is a free-for-all-users festival.
What are you waiting for? Check out a preview of the event and sign up to become a member.
When Harry Met Minnie Synopsis
'I decided to write this book, because I didn't want to stop living the story of what happened when Harry met Minnie. I didn't want to forget any of it, even the sad parts. This story of unexpected friendship, of love, was a wonderful gift, and in the end, it made me and Minnie happy' - Martha Teichner
There are true fairy tales. Stories that exist because impossible-to-explain coincidences change everything. Except in real life, not all of them have conventional, happily-ever-after endings...
Carol, who is dying of cancer caused by the toxic pollution in New York in the aftermath of 9/11, needs someone to take care of Harry, who is a 'great listener but does have a problem with large dogs. He is great with smaller dogs. If he sees a hose he will destroy it to protect you. He will figure out ways to let you know exactly how he feels'. When Martha has a chance encounter with Carol's friend, he can't help but notice Minnie, 'oh those chunky little legs', and so the matchmaking begins. After a disastrous first meeting, when Minnie doesn't appear to think much of Harry (who is super keen), things improve and soon they are inseparable. As Carol's illness progresses, so a new friendship and community blossoms, Carol's Club.
The bonds that grew changed Martha's life, Carol's life, Minnie's life and Harry's life. And they changed Carol's death as well.
In this rich and touching narrative, Martha considers the ways our stories are shaped by the people we meet, and the profound love we can find by opening our hearts to unexpected encounters.
About This Edition
| | |
| --- | --- |
| ISBN: | 9781783254866 |
| Publication date: | 11th November 2021 |
| Author: | Martha Teichner |
| Publisher: | Aster an imprint of Octopus Publishing Group |
| Format: | Paperback |
| Pagination: | 272 pages |
| Collections: | |
| Primary Genre | Lifestyle, Hobbies and Leisure |
| Other Genres: | |
| Recommendations: | |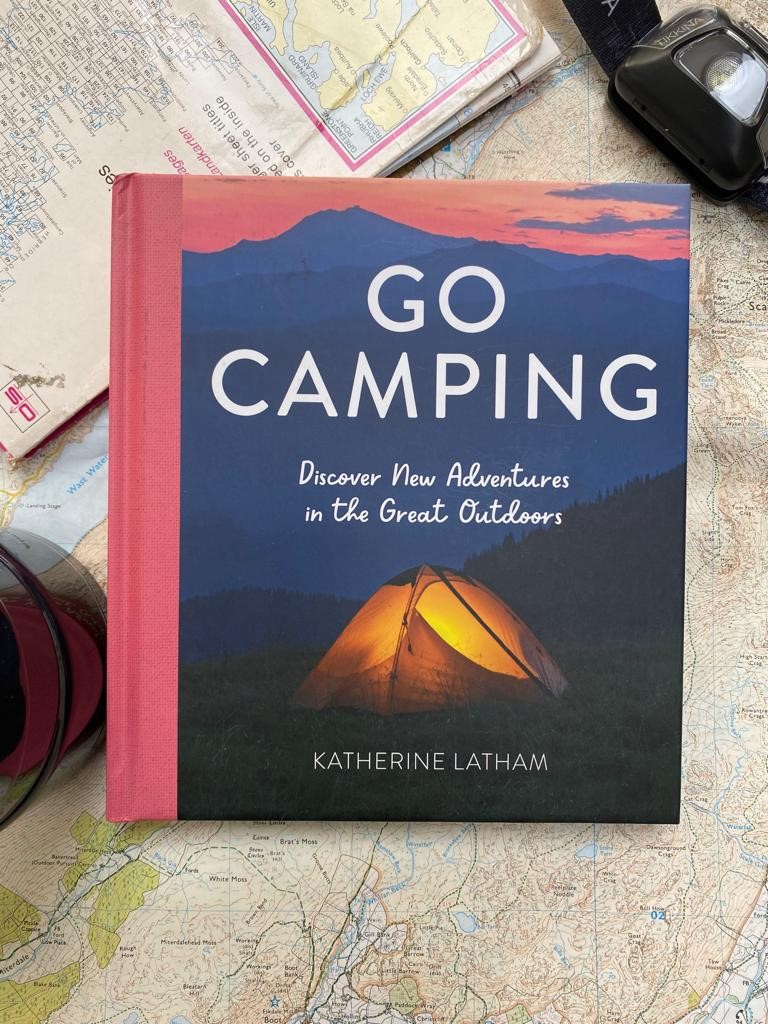 Win a copy of Katherine Latham's Go Camping, a beautiful book that's brimming with tips, recipes, activities and more to help you plan your perfect trip and discover the joys of camping in the great outdoors. This draw is open only for UK residents currently in the UK and is free to enter, multiple entries from the same email address will only be counted once. The draw closes on 31st May 2022. Please ensure that the details you use to enter the competition will be correct at the time the competition ends. The winners will be notified as soon as possible.
Martha Teichner Press Reviews
NEW YORK TIMES BESTSELLER
'A beautiful book' - Jo Good, BBC Radio London
'When Harry Met Minnie made me cry and made me dance with joy. It's an exquisite tale about heartbreak and healing, critters and humans, and the little miracles life hands us when we need them the most' - Jeannette Walls, New York Times bestselling author of The Glass Castle and Half Broke Horses
'Teichner's main themes are sure to warm readers in this cold coronavirus winter: the steadfast devotion between dogs and their owners, and the essential role friendship plays in sustaining both humans and their beloved pets ... Teichner has learned that we all have the capacity to create and build new friendships and attachments at whatever age or stage of life. That such rewards are possible is the inspirational lesson for all the characters in - and readers of - this touching saga' - The Washington Post
'When Harry Met Minnie is a tour-de-force of storytelling. Martha Teichner not only charts the course of two remarkable friendships, between two people and two dogs, she invites us to consider our own relationships. The stars that had to align to put someone special in our life. This is a love story, masterful, warm and funny, heartfelt and heartbreaking. I absolutely loved this book' - Louise Penny, New York Times bestselling author of All the Devils Are Here
'When Harry Met Minnie is a story of laughter and tears, of friendship and dogs. It shows us the loyalty and resilience of Bull Terriers?and of two women who love them. A book of generosity and hope for an era badly in need of both' - Jennifer Finney Boylan, author of GOOD BOY: My Life in Seven Dogs
'When Harry Met Minnie belongs on the shelf next to Travels with Charley and Marley and Me. But the unforgettable dogs we meet in these pages don't just help the people in their lives, they save each other. Martha Teichner has written an extraordinary story filled with love and humor about the transformative power of friendship, among dogs and people, in the thick of life and at its end. I fell in love with Harry, Minnie, their humans, and this marvel of a book' - Will Schwalbe, New York Times bestselling author of The End of Your Life Book Club and Books for Living