LoveReading Expert Review of The Killing Hills
The opening book in an evocative, brand new crime series from Offutt, set in the hills of Kentucky and featuring a brother and sister investigation team. This is crime writing to die for.
Ok, so, whaddya know about Eastern Kentucky?
Perhaps you spent some of lockdowns 1, 2 and 3 bingeing on the "Justified" box sets? Maybe you have the footstamping brilliance of the Ruby Friedman Orchestra as she sings " In the deep, dark, hills of Eastern Kentucky, that's the place where I trace my bloodline…" ringing in your ears? Or maybe you know of Chris Offutt and his superb storytelling?
Either way, whether through the close communities of Harlan County and their interactions with the US Marshal Service on screen or through Chris's acclaimed short stories and novels, you will know that it is a place of hills and 'hollers', music and moonshine, families, feuds and fistfights and is therefore a rich setting for tales of some of America's poorer folk.
Offutt, a son of Lexington, Kentucky, whose writing career has won him fans and accolades aplenty, not to mention Guggenheim and Lannan foundation fellowships, opens his series in fictional Eldridge County with AWOL Army CID agent, Mick Hardin, his Rockash town Sheriff sister, Linda and a dead body.
But such bald facts belie Offutt's gift for straight-talking, tobacco-chewing narrative that takes you off the tarmac blacktop and along the dusty roads and fire tracks of Kentucky's lumber and coal scented, wooded wilderness. In this world of old cabins and ancient pickup trucks, of mules and mayhem, your standing in the community is as much about who your grandparents were as the badge you wear.
With wonderful descriptives of the wildlife and the people. this is fantastically stripped back, pared down storytelling with such superbly written depth and sense of place, I'm going to call it; this is Kentucky Noir, it gleams dark, is as hard as anthracite and Offutt is its undisputed Pappy.
The Killing Hills Synopsis
A literary master across genres, award-winning author Chris Offutt's latest novel, The Killing Hills, is a compelling, propulsive thriller in which a suspicious death exposes the loyalties and rivalries of a deep-rooted and fiercely private community in the Kentucky backwoods.
Mick Hardin, a combat veteran now working as an Army CID agent, is home on a leave that is almost done. His wife is about to give birth, but they aren't getting along. His sister, newly risen to sheriff, has just landed her first murder case, and local politicians are pushing for city police or the FBI to take the case. Are they convinced she can't handle it, or is there something else at work? She calls on Mick who, with his homicide investigation experience and familiarity with the terrain, is well-suited to staying under the radar. As he delves into the investigation, he dodges his commanding officer's increasingly urgent calls while attempting to head off further murders. And he needs to talk to his wife.
The Killing Hills is a novel of betrayal - sexual, personal, within and between the clans that populate the hollers - and the way it so often shades into violence. Chris Offutt has delivered a dark, witty, and absolutely compelling novel of murder and honor, with an investigator-hero unlike any in fiction.
About This Edition
| | |
| --- | --- |
| ISBN: | 9780857305046 |
| Publication date: | 23rd November 2021 |
| Author: | Chris Offutt |
| Publisher: | No Exit Press an imprint of Oldcastle Books Ltd |
| Format: | Paperback |
| Pagination: | 256 pages |
| Primary Genre | Crime and Mystery |
| Other Genres: | |
| Recommendations: | |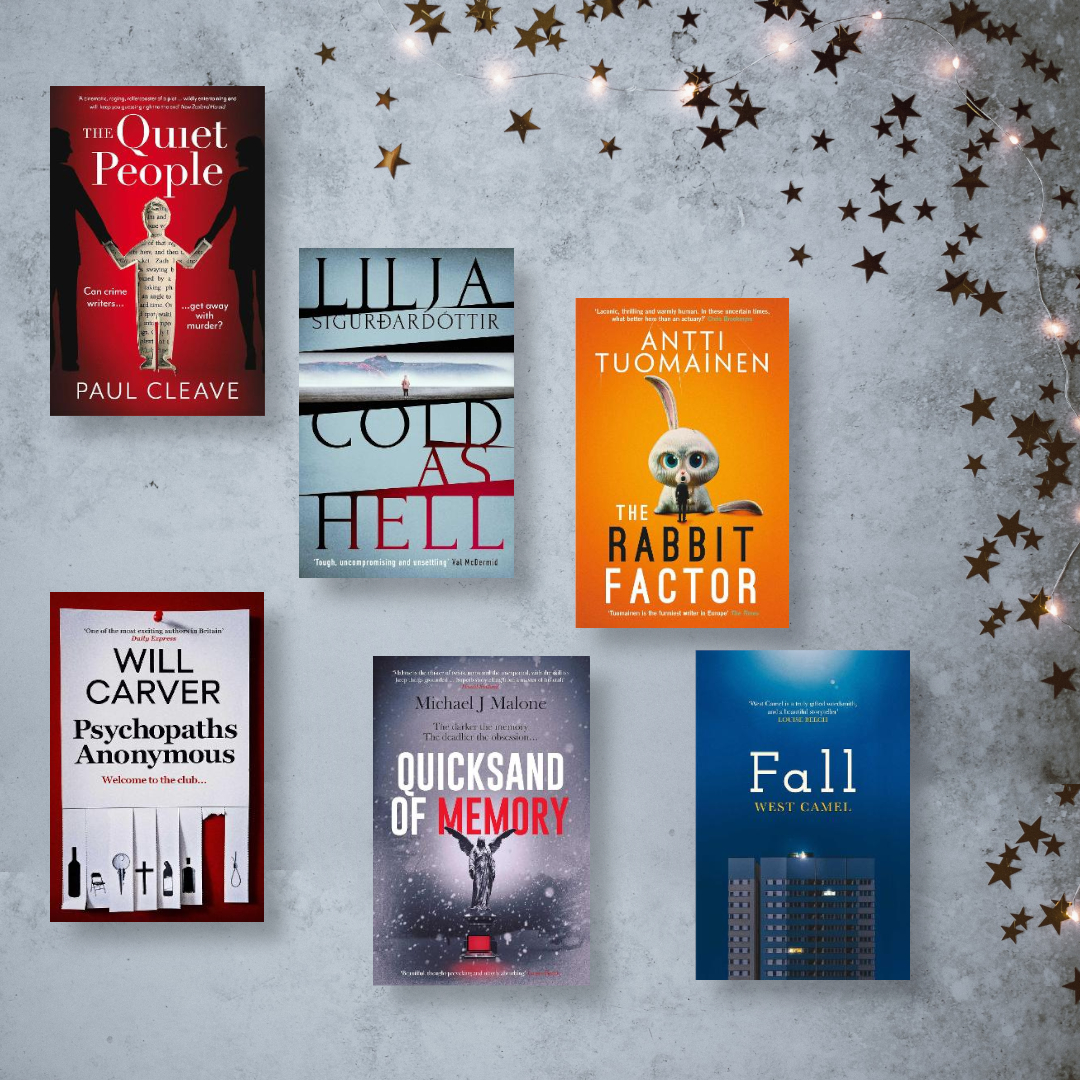 We're teaming up once again with Orenda to offer another brilliant book giveaway! This book bundle will include some of their latest releases from October to December. A fantastic opportunity to stock your bookshelves or give as a Christmas gift to your favourite bookworm. The titles up for grabs are: The Rabbit Factor by Antti Tuomainen - out in hardback on the 28th October Cold as Hell by Lilja Sigurdardottir - out in paperback 28th October The Quiet People by Paul Cleave - out in paperback on 25th November Psychopaths Anonymous,4 by Will Carver - out in paperback on 25th Noveber Fall by West Camel - out in paperback on 9th December Quicksand of Memory by Michael J Malone - out in paperback on 9th December This draw is open only for UK residents currently in the UK and is free to enter, multiple entries from the same email address will only be counted once. The draw closes on 12th December 2021. Please ensure that the details you use to enter the competition will be correct at the time the competition ends. The winners will be notified as soon as possible.
What To Read After The Killing Hills
Chris Offutt Press Reviews
'Quite aside from being one of our finest storytellers, in his first crime novel Chris Offutt reminds us as always of how much we've pushed away from us - the natural world, kindness, community - and that the time will come when we reach again and it's no longer there for the asking' - James Sallis;
'The Killing Hills is as poignant and powerful as they come' - CrimeReads (Most Anticipated Crime Books of 2021);
'The lean prose elicits more than a hard-boiled style, and while the brisk yet gnarled atmosphere is reminiscent of Winter's Bone, the dime-store crime novels of Jim Thompson, or even William Faulkner's Sanctuary, Offutt brilliantly evokes the body and soul of his wounded hero. It adds up to a mesmerizing and nightmarish view of what lurks just over the hills. This is sure to be Offutt's breakout' - Publishers Weekly (starred review);
'Offutt superbly blends classic country noir and character study, finding both great sadness and understated humor lurking in the give-and-take of his remarkable, dueling-banjos dialogue' - Booklist (starred review);
'A tense, thoroughly engaging read exposing a Kentucky hill country peppered with deceptive decency, deflecting manners and deadly trip wires all just waiting to snag the Army CID boots of Offutt's formidable hero, Mick Hardin. A relentless story crafted with elegance, empathy and propulsive suspense' - Stephen Mack Jones