LoveReading Expert Review of The Library
A seriously detailed, intricate, and thorough history of the library.
A fascinating in-depth history of the library, this book weaves its way through time and is overflowing with tidbits and facts. The Library calls itself a: "fragile history", and as beleaguered as our public libraries are today, you can see their past suffering too. This isn't a light and breezy offering, it is serious, and seriously epic in its scope. I took my time, and soaked up the information, from learning about the gathering of baked clay tablets in Mesopotamia, how Popes, Kings, and Monasteries affected Libraries, the arrival of vertical shelving rather than trunks, all the way through and past the Second World War. I have always supported the idea of the library, but never before really thought about how they came into being, how books are selected, the discrimination and censorship that has taken place. Libraries should be a safe welcoming place for everyone, but that of course depends on a huge range of factors, all of which are detailed here. Arthur der Weduwen and Andrew Pettegree have spent time in over 300 libraries and archives, their acknowledgements and research material is listed. If you are interested in a detailed thought-provoking look into the history of the library, then The Library will answer your call. Chosen as a Liz Robinson Pick of the Month.
The Library Synopsis
Famed across the known world, jealously guarded by private collectors, built up over centuries, destroyed in a single day, ornamented with gold leaf and frescoes or filled with bean bags and children's drawings - the history of the library is rich, varied and stuffed full of incident.
In this, the first major history of its kind, Andrew Pettegree and Arthur der Weduwen explore the contested and dramatic history of the library, from the famous collections of the ancient world to the embattled public resources we cherish today. Along the way, they introduce us to the antiquarians and philanthropists who shaped the world's great collections, trace the rise and fall of fashions and tastes, and reveal the high crimes and misdemeanours committed in pursuit of rare and valuable manuscripts.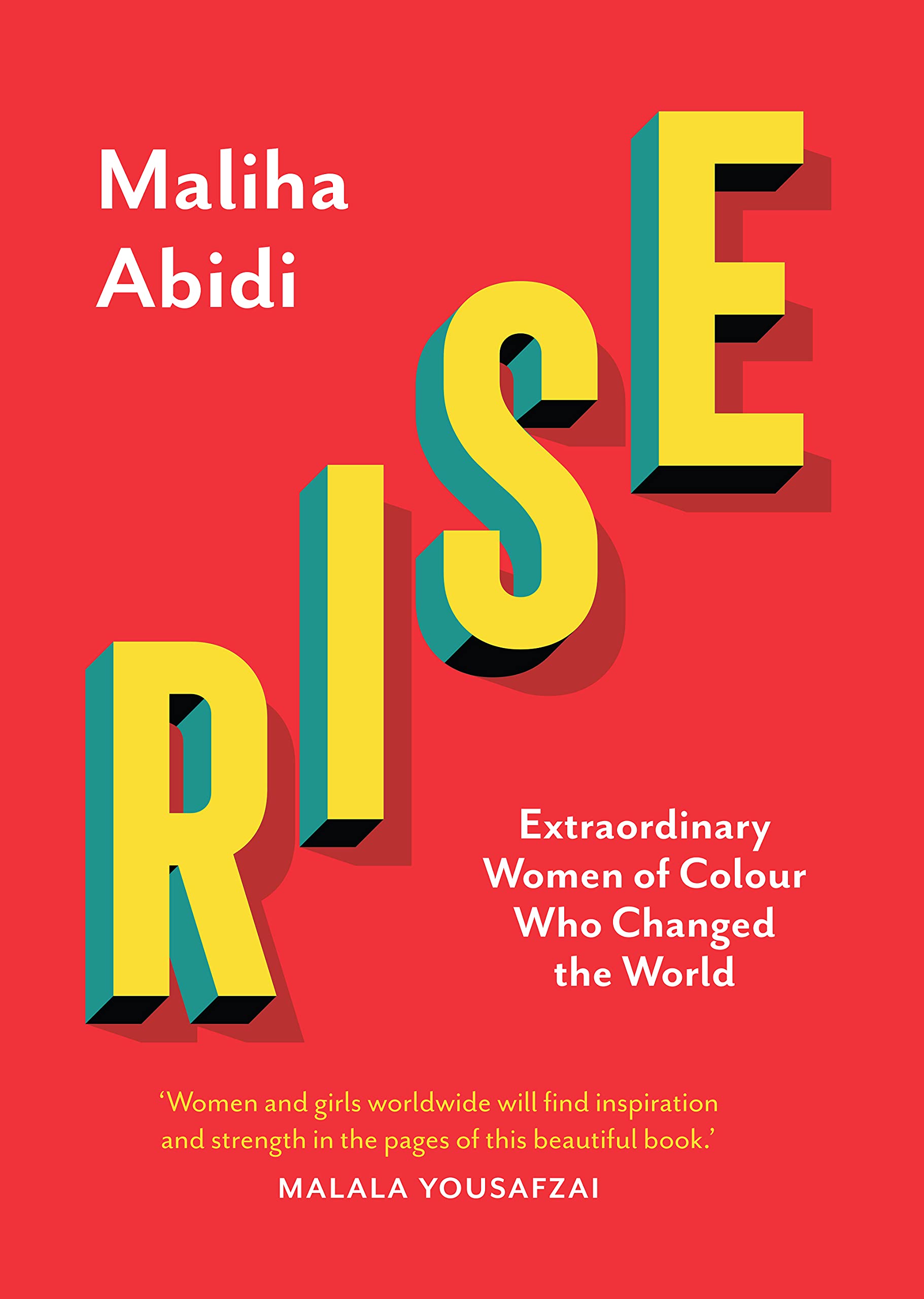 Rise by Maliha Abidi is an "Inspirational illustrated anthology of 100 women of colour who've blazed a trail to rise to the top of their respective fields, with world-changing impact." Joanne Owen, Expert Reviewer To celebrate the release of this book, we are working with Saqi Books to offer a copy of the book along with a signed postcard from Maliha Abidi and a bookmark. This draw is open only for UK residents currently in the UK and is free to enter, multiple entries from the same email address will only be counted once. The draw closes on 25th November 2021. Please ensure that the details you use to enter the competition will be correct at the time the competition ends. The winners will be notified as soon as possible.
What To Read After The Library
Arthur der Weduwen, Andrew Pettegree Press Reviews
A sweeping, absorbing history, deeply researched, of that extraordinary and enduring phenomenon: the library -- Richard Ovenden, author - Burning the Books: A History of Knowledge Under Attack
What is a 'library'? Is it a mute display of personal wealth and power, or of a humble devotion to God? A routine community resource, or a waste of taxpayers' money? In The Library, we are led nimbly through the centuries, seeing how it has been all of these things and more, as the authors place on the shelf a cornucopia of bookish history. -- Judith Flanders, author of A Place for Everything: The Curious History of Alphabetical Order Comprehensive without being miscellaneous, lively without being anecdotal, this sweeping history of libraries shows how central this institution has been to every aspect of human culture. At a time when libraries and librarians are proving themselves to be more important and more resilient than ever before, this whirlwind tour of the different forms that libraries have taken at different times and places will educate and inspire in equal measure. -- Leah Price, founder of the Rutgers Book Initiative at Rutgers University and author, - What We Talk About When We Talk About Books