LoveReading Expert Review of The Greatest Beer Run Ever
Vivid and personal, this rip-roaring account of a Vietnam vet's quest to bring his former comrades-in-arms a beer from home leads to pertinent political realisations.
At once personal, politically-charged, moving and witty, John Chick Donohue's The Greatest Beer Run Ever is an engaging account of a Vietnam vet's tracking down of his former comrades-in-arms to bring them a beer from home. Living up to its title, it really does read like the greatest beer run ever, and will have readers interested in the human side of history laughing, crying and thinking in equal measure.
Like so many of life's momentous ideas, a night in a bar prompts ex-Marine and merchant seaman Chick Donohue to hatch his plan to return to Vietnam. But unlike most bar-based ideas, Chick actually goes through with his. Armed with a list of names, a rucksack of beer, and hoping for a sprinkling of Irish luck, he sets off, though he admits that "I still had my doubts that I could pull it off."
This fascinating, enthralling account sees the author having to use his gift of the gab to press on past check-points before tackling multiple dangers and coming face to face with unexpected realities when he reaches Vietnam - realities that bring him to a big realisation: "I began to see that the protesters, however disrespectfully, were at least trying to stop this madness…If there is one thing that I learned as a result of my Vietnam experience it's that government - all governments for that matter - are not to be trusted. Many politicians lie when it serves their interests." This is tasty food for thought with universal resonance.
The Greatest Beer Run Ever Synopsis
A CRAZY ADVENTURE IN A CRAZY WAR.
Following a rowdy night at his local New York bar, ex-Marine and merchant seaman Chick Donohue decides to complete a legendary mission. He will travel to Vietnam, track down his buddies in combat and bring them a cold beer from home. It'll be the greatest beer run ever!
Now, decades on from 1968, he recounts the remarkable true story of how he actually did it.
Armed with Irish luck and a backpack full of alcohol, Chick works his passage to Vietnam, lands in Qui Nhon and begins to track down his serving friends one by one.
But things quickly go awry, and as he talks his way through checkpoints and unwittingly into dangerous situations, Chick sees a lot more of the war than he ever anticipated - spending a terrifying time in the Demilitarized Zone and getting caught up in Saigon during the Tet Offensive.
With indomitable spirit, Chick survives on his wits, but what he finds in Vietnam comes as a shock. By the end of his epic adventure, battered and exhausted, Chick finds himself questioning why his friends were ever led into the war in the first place.
About This Edition
| | |
| --- | --- |
| ISBN: | 9781913183318 |
| Publication date: | 3rd June 2021 |
| Author: | John Donohue |
| Publisher: | Monoray an imprint of Octopus Publishing Group |
| Format: | Paperback |
| Pagination: | 288 pages |
| Primary Genre | Biographies & Autobiographies |
| Other Genres: | |
| Recommendations: | |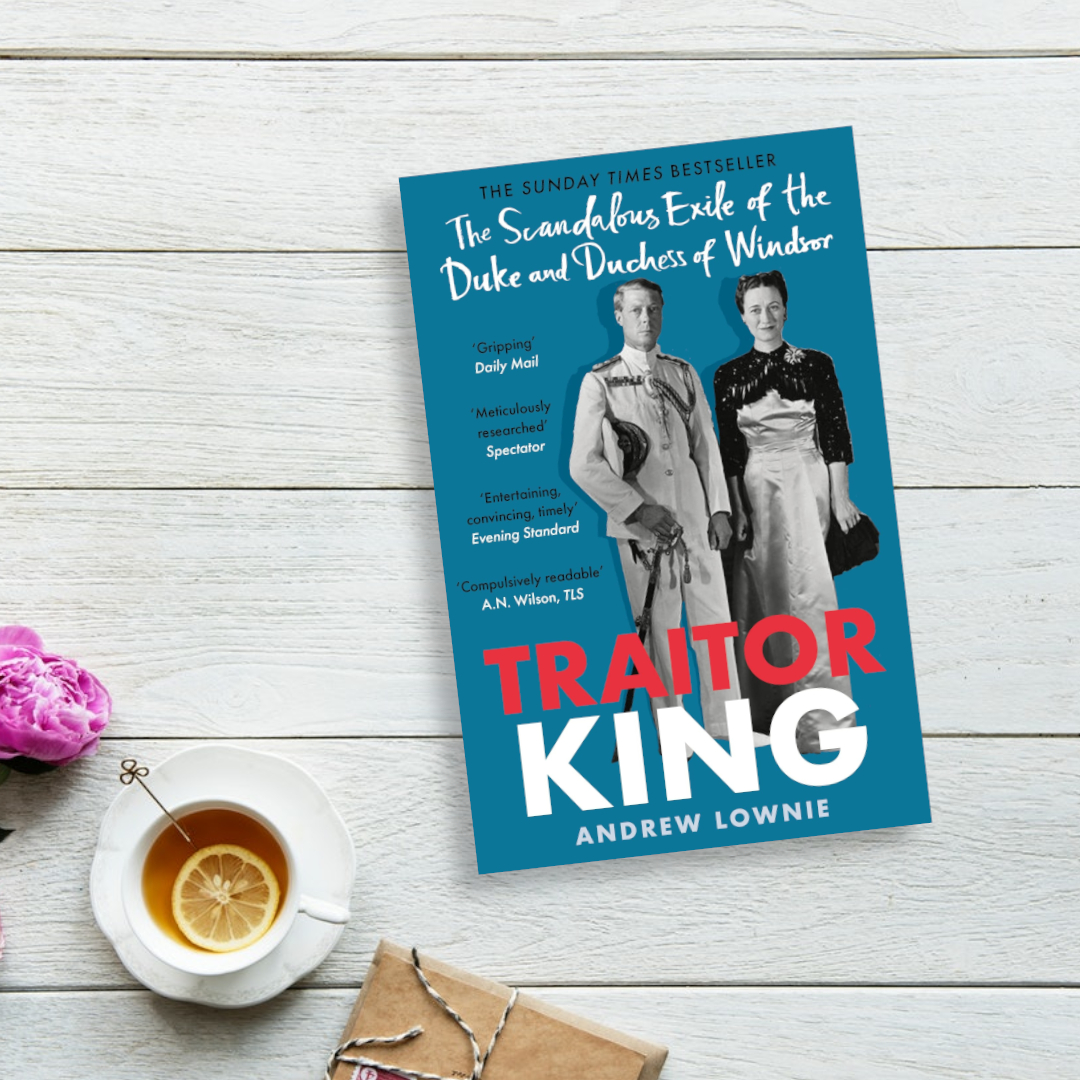 To celebrate the release of Traitor King by Andrew Lownie we're working with BLINK Publishing, an imprint of Bonnier Books, give away afternoon tea for two at The Savoy and a copy of the book. "Meticulously researched, juicily detailed, and delivered with all the page-turning pace of a thriller, this is a consummately revelatory read." Joanne Owen, Expert Reviewer This draw is open only for UK residents currently in the UK and is free to enter, multiple entries from the same email address will only be counted once. The draw closes on 5th June 2022. Please ensure that the details you use to enter the competition will be correct at the time the competition ends. The winners will be notified as soon as possible.
What To Read After The Greatest Beer Run Ever
John Donohue Press Reviews
'You will laugh and cry, but you will not be sorry that you read this rollicking story.' - Malachy McCourt
'An unforgettable wild right from start to finish.' - John Bruning, New York Times bestselling author of Indestructible
'Donohue's memoir is a fascinating, vividly narrated recollection of the chaos of the Vietnam war.' - Publishers Weekly