LoveReading Expert Review of The Soul of a Woman
A rich and rousing personal account of feminism from one of the world's finest writers.
Honest of heart and exhilarating in spirit, Isabel Allende's The Soul of a Woman is an inspirational account of the writer's lifelong feminism. Interweaving autobiography with astute commentary, it presents a stunning tapestry of a life lived fighting inequality in all its forms as it seeks to light the way for a better world.
"When I say that I was a feminist in kindergarten, I am not exaggerating," Allende begins this stirring memoir, referring to seeing her father leave her mother "with two toddlers in diapers and a newborn baby" when she was three, compelling them to move to live with her grandparents. It was here that Allende's "anger against machismo started" as a result of realising that her mother and the housemaids were subordinates without voice or resources.
The contrast made between the stoniness of patriarchy (an aggressively imposed system that "grants dominion and privileges to the male gender" and "punishes those who defy it") and feminism's ocean-fluid nature is sublime. Feminism "moves in waves, currents, tides, and sometimes in storms. Like the ocean, feminism, never stays quiet." An ocean metaphor might also be applied to this book - it undulates beautifully as Allende recounts her life through feminist lens. The tone is invigorating, and charmingly familiar too, with interjected "by the way" digressions, as if in the company of a wise and passionate friend. And, like the kind of friend who brings joy to any gathering, Allende ends this book with a bright beam of optimism. While aware that inequalities have never been deeper ("we can't continue in a civilisation based on unbridled greed and violence"), she believes that this is a time for reflection, a time to ponder what kind of world we want to live in following the brutality of a global pandemic. For Allende, that's a world in which "peace, empathy, decency, truth, and compassion prevail."
The Soul of a Woman Synopsis
When I say that I was a feminist in kindergarten, I am not exaggerating.
As a child, Isabel Allende watched her mother, abandoned by her husband, provide for her three small children. As a young woman coming of age in the late 1960s, she rode the first wave of feminism. She has seen what has been accomplished by the movement in the course of her lifetime. And over the course of three marriages, she has learned how to grow as a woman while having a partner, when to step away, and the rewards of embracing one's sexuality.
So what do women want? To be safe, to be valued, to live in peace, to have their own resources, to be connected, to have control over their bodies and lives, and above all, to be loved. On all these fronts, there is much work to be done, and this book, Allende hopes, will 'light the torch of our daughters and granddaughters with mine. They will have to live for us, as we lived for our mothers, and carry on with the work still left to be finished.'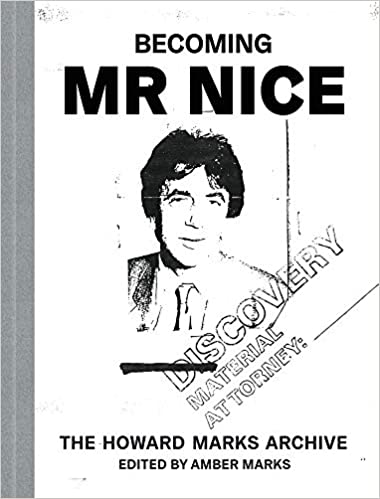 Peppered with comic observations from Howard's private letters, this book provides a uniquely personal insight into one of Britain's most remarkable characters. Becoming Mr Nice is the essential companion volume to Marks' million-copy-selling autobiography Mr Nice and a comprehensive, illustrated introduction to Howard Marks for a new generation. Becoming Mr Nice by Amber Marks is released on the 26th August and to celebrate, we're working with No Exit Press to offer a copy of the book and some official merchandise. This draw is open only for UK residents currently in the UK and is free to enter, multiple entries from the same email address will only be counted once. The draw closes on 26th September 2021. Please ensure that the details you use to enter the competition will be correct at the time the competition ends. The winners will be notified as soon as possible.
What To Read After The Soul of a Woman
Isabel Allende Press Reviews
Allende has everything it takes: the ear, the eye, the mind, the heart, the all-encompassing humanity - New York Times
Isabel Allende is a grand storyteller who writes with surpassing compassion and insight. Her place as an icon of world literature was secured long ago. She will be celebrated, by readers and writers alike, for generations to come -- Khaled Hosseini
Other editions of this book
About Isabel Allende
Isabel Allende was born in Chile, and now lives in California. She worked for many years as a journalist before writing the internationally bestselling novel The House of the Spirits. Since then she has published the equally highly-acclaimed Of Love and Shadows, Eva Luna, The Stories of Eva Luna, 'The Infinite Plan and 'Paula.
More About Isabel Allende