LoveReading Expert Review of Mischling
One of Our Books of the Year 2017 | Not a thriller by any means, unless the quest by a twin sister to discover what happened to her other half in the horror of the concentration camps might qualify it as such, young American author Konar's literary novel aims straight for the heart, a lyrical evocation of both the bonds between siblings, the power of dreams and hope but also of the abominable power of ordinary evil which the Nazis released into the world. The sad tale of identical twins Pearl and Stasha Zagorski and how their personalities (and mutilated bodies) were modified by Doctor Mengele in the horrors of Auschwitz becomes an elegy to beauty and the invisible language of children. Despite the terrible nature of the subject, Konar manages to bring a new sensibility to it and turns this poignant story of an aspect of WW2 which should never be forgotten into a curious and moving fairy tale of sorts, and a salutory reminder. Like a flower on the scorched grounds of hell, this is a story about the human spirit, in the tradition of Primo Levi and The Child Thief, which should be praise enough. ~ Maxim Jakubowski
The Lovereading view...
A very special, rather beautiful, and truly unforgettable novel, this is a story that has become a part of me, and is now lodged in my soul. 13 year old twins, Pearl and Stasha are star 'attractions' at Mengele's Zoo. In the midst of the nightmare of Auschwitz, they witness the very worst and best of humanity in conditions that are almost impossible to comprehend. Each girl tells their own story, each child's voice, views from a position of innocence and experience, a world of confusion, horror, and love. While this is deeply unsettling, uncomfortable, and my brain often wanted to skirt some of the searing truths, it is also a touching, stunning read. Affinity Konar writes with an exquisite hand, sparks of affection and passion flame through the darkness. 'Mischling' darts through thoughts like a dream of a memory, waking them to a harrowing age old horror, yet also displaying the true wonder of humanity, the love our hearts can hold. ~ Liz Robinson
February 2017 Debut of the Month.
Mischling Synopsis
It's 1944 when the twin sisters arrive at Auschwitz with their mother and grandfather. In their benighted new world, Pearl and Stasha Zagorski take refuge in their identical natures, comforting themselves with the private language and shared games of their childhood. As part of the experimental population of twins known as Mengele's Zoo, the girls experience privileges and horrors unknown to others, and they find themselves changed, stripped of the personalities they once shared, their identities altered by the burdens of guilt and pain. That winter, at a concert orchestrated by Mengele, Pearl disappears. Stasha grieves for her twin, but clings to the possibility that Pearl remains alive. When the camp is liberated by the Red Army, she and her companion Feliks - a boy bent on vengeance for his own lost twin - travel through Poland's devastation. Undeterred by injury, starvation, or the chaos around them, motivated by equal parts danger and hope, they encounter hostile villagers, Jewish resistance fighters, and fellow refugees, their quest enabled by the notion that Mengele may be captured and brought to justice within the ruins of the Warsaw Zoo. As the young survivors discover what has become of the world, they must try to imagine a future within it.
About This Edition
| | |
| --- | --- |
| ISBN: | 9781786494030 |
| Publication date: | 5th October 2017 |
| Author: | Affinity Konar |
| Publisher: | Atlantic Books |
| Format: | Paperback |
| Pagination: | 352 pages |
| Collections: | |
| Primary Genre | Historical fiction |
| Other Genres: | |
| Recommendations: | |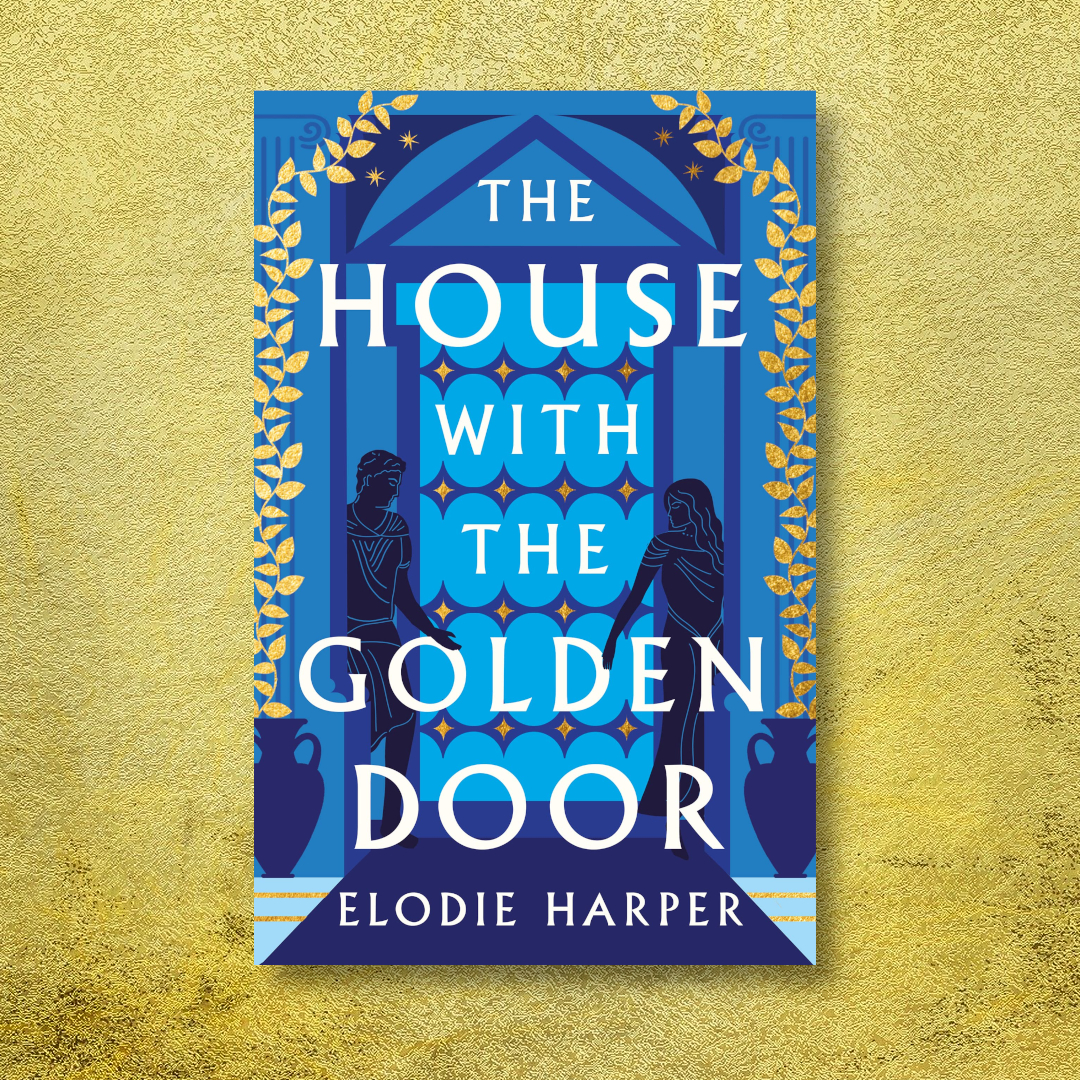 "Love, lust, loyalty, treachery, power, revenge and redress — this enthralling story of a freed Pompeii prostitute is an explosive triumph." Joanne Owen, Expert Reviewer To celebrate the release of The House With the Golden Door, the second "adrenaline-charged instalment of Elodie Harper's" The Wolf Den Trilogy, we're working with Head of Zeus to give away three copies of the book in hardback. This draw is open only for UK residents currently in the UK and is free to enter, multiple entries from the same email address will only be counted once. The draw closes on 5th June 2022. Please ensure that the details you use to enter the competition will be correct at the time the competition ends. The winners will be notified as soon as possible.
What To Read After Mischling
Mischling Reader Reviews
In addition to our Lovereading expert opinion some of our Reader Review Panel were also lucky enough to read and review this title. You can click here to read the full reviews.
Susan Mooney - 'Brilliantly written.'

Dawn Vanstone - 'This book will stay with me for a long time, it was beautifully crafted and does justice to the atrocities that occurred during that period of history particularly at Auschwitz.'
Sarah Webb - 'It's about love and life, vengeance and the stories we tell ourselves to survive. It is a tough read, but very worthwhile.'
Phylippa Smithson - 'Mischling is by far the toughest book I have ever read. When the basis of the 'story' focuses on the Angel of Death, Auschwitz and children, could it be anything but?'
Sarah Musk - 'A chilling, powerful book. It is beautifully written but the subject matter is very dark. It should be read by everyone.'
Alison Battye - 'This book deals unflinchingly with the horrors of Auschwitz. It is a relentlessly painful read, but the girls' love for one another and their fierce imagination somehow carries you through.'
Kathryn Eastman - 'Mischling is heartrending and devastating, an effect only heightened by the dream-like quality given to it by Affinity Konar's beautiful prose, imagery and description more reminiscent of fairy tales.'
Rosie Watch - 'An incredibly gripping and unusual story about a very well-known event in history.'
Alan Brown - 'Among words that make you shudder, a novel of hope from despair...Only by reading novels like this can anyone develop a quiet understanding of adversity.'
Sue Packer - 'I suspect this book might divide opinion somewhat. It has a slight fairy tale quality about it – the prose is hauntingly beautiful which contradicts jarringly with the subject matter.'
Suzanne Beney - 'Mischling is one of those books that will change your outlook on life, and although difficult at times to read, it's certainly worth getting to the end.'
Affinity Konar Press Reviews
'Mischling is a paradox. It's a beautiful novel about the most odious of crimes, it's a deeply-researched act of remembrance that somehow carries the lightness of a fairy tale, and it's a coming-of-age story about children who aren't allowed to come of age. If your soul can survive the journey, you'll be rewarded by one of the most harrowing, powerful, and imaginative books of the year' -- Anthony Doerr, bestselling author of ALL THE LIGHT WE CANNOT SEE
'Affinity Konar is an astonishing and fearless writer, whose great gift to us is this book. With incantatory magic, she marches through the most nightmarish of landscapes, swinging her light' -- Karen Russell, author of SWAMPLANDIA
'Affinity Konar's Mischling is a piercing novel written with chin-up virtuosity. The prose is dazzling, and the story of these twins is moving and searing, and as powerful as the best mythic stories of the masters of old' -- Chigozie Obioma, author of THE FISHERMEN
'Affinity Konar's MISCHLING is a tale of courage, courageously told - spare and beautiful, riveting and heartrending... A case of extraordinary storytelling from first page to transcendent last' -- David Wroblewski, author of THE STORY OF EDGAR SAWTELLE
'Konar has woven a masterful and poignant account of a pair of twin sisters who cannot be separated, even by the cruelest hand of fate. Her prose is mystical and delicately poetic, and she uses her manifold gifts to tell a deeply engaging story of fortitude and triumph' -- Lucette Lagnado, author of CHILDREN OF THE FLAMES and THE MAN IN THE SHARKSKIN SUIT