LoveReading Expert Review of Gun Street Girl
Now Australia-based award-winning Irish author McKinty, after a detour into historical crime, finally delivers a sparkling fourth volume featuring his fascinating Catholic cop Sean Duffy, at the time of the 'Troubles'. It's 1985 and Duffy is barely holding on to his job in the hostile atmosphere of the Royal UIster Constabulary. The murder of an old couple at first rings no particular alarms, but soon their troubled son commits suicide, leaving a note admitting to the crime. But something doesn't add up and the case is far from closed when further deaths occur. Duffy's doughty investigation soon uncovers a spider's web of intrigue, involving shadowy US intelligence forces and leads him straight to the heart of a major political scandal. Will he swim or sink? Impeccable plotting and a wonderful cast of often unconventional characters make this a perfect read. ~ Maxim Jakubowski
Gun Street Girl Synopsis
Belfast, 1985. Amid the Troubles, Detective Sean Duffy, a Catholic cop in the Protestant Royal Ulster Constabulary, struggles with burnout as he investigates a brutal double murder and suicide. Did Michael Kelly really shoot his parents at point-blank and then jump off a nearby cliff? A suicide note points to this conclusion, but Duffy suspects even more sinister circumstances. He soon discovers that Kelly was present at a decadent Oxford party where a cabinet minister's daughter died of a heroin overdose, which may or may not have something to do with Kelly's subsequent death.New evidence leads elsewhere: gun runners, arms dealers, the British government, and a rogue American agent with a fake identity. Duffy thinks he's getting somewhere when agents from MI5 show up at his doorstep and try to recruit him, thus taking him off the investigation.Duffy is in it up to his neck, doggedly pursuing a case that may finally prove his undoing.
About This Edition
| | |
| --- | --- |
| ISBN: | 9781483039022 |
| Publication date: | 3rd March 2015 |
| Author: | Adrian McKinty |
| Publisher: | Blackstone Audio Blackstone Audio |
| Format: | Ebook |
| Primary Genre | Crime and Mystery |
| Other Genres: | |
| Recommendations: | |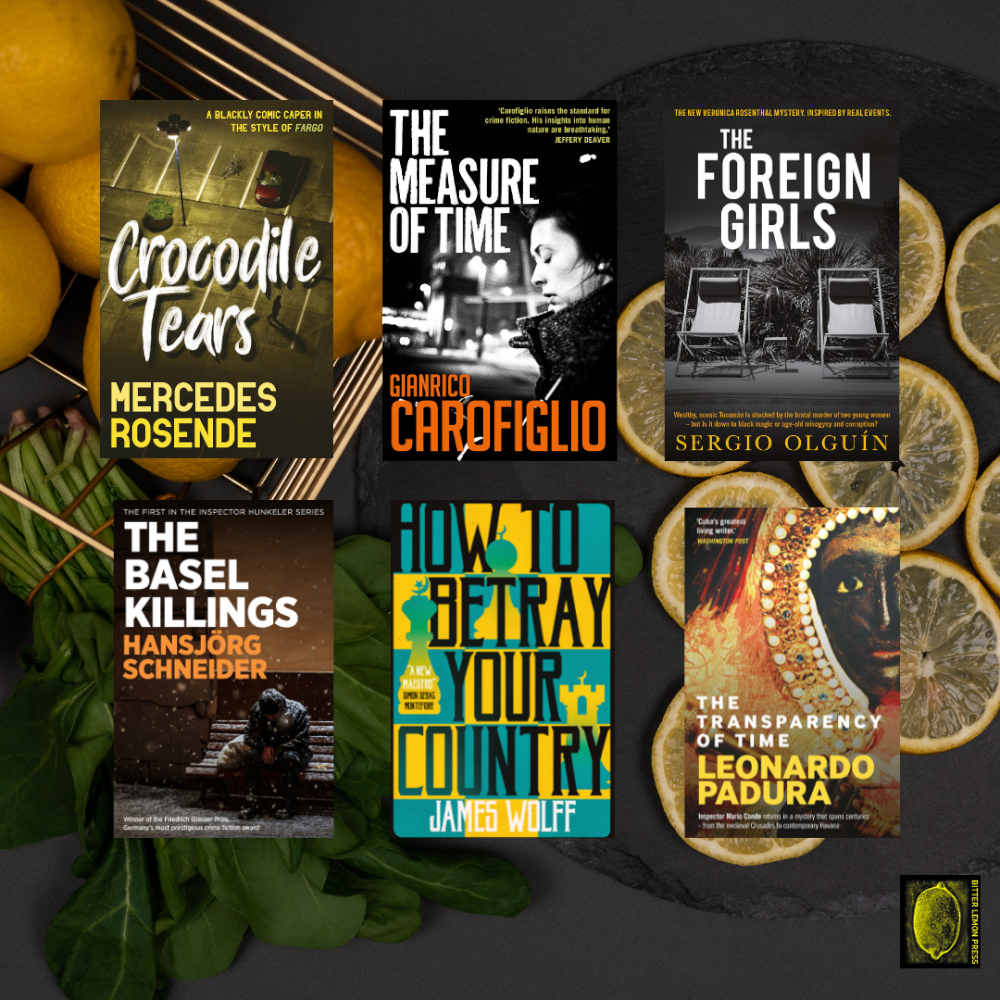 We are teaming up with translated crime fiction aficionados Bitter Lemon Press to offer a brilliant book giveaway! This book bundle will include a copy of all six 2021 releases. The titles up for grabs are: Crocodile Tears by Mercedes Rosende The Measure of Time by Gianrico Carofiglio How To Betray Your Country by James Wolff The Basel Killings by Hansjo?rg Schneider The Transparency of Time by Leonardo Padura The Foreign Girls by Sergio Olguín This draw is open only for UK residents currently in the UK and is free to enter, multiple entries from the same email address will only be counted once. The draw closes on 7th November 2021. Please ensure that the details you use to enter the competition will be correct at the time the competition ends. The winners will be notified as soon as possible.
What To Read After Gun Street Girl
Adrian McKinty Press Reviews
Praise for previous titles:
'It blew my doors off' -- Ian Rankin
'Written in spare, razor-sharp prose, and leading up to a denouement that creeps up on you and then explodes like a terrorist bomb, [In the Morning I'll be Gone] places McKinty firmly in the front rank of modern crime writers.' Daily Mail
'A razor-sharp thriller set against the backdrop of a country in chaos, told with style, courage and dark-as-night wit.' -- Stuart Neville
Other editions of this book
About Adrian McKinty
Adrian McKinty was born and grew up in Northern Ireland. He studied law, politics and philosophy at university. He moved to New York City in the early nineties where he worked in bars, bookstores and building sites. He now lives in Melbourne, Australia and writes a popular blog on film, music, politics and literature at adrianmckinty.blogspot.com and tweets @adrianmckinty. McKinty is best known for his series of Sean Duffy thrillers. The first, The Cold Cold Ground, was published in 2012 and won the 2013 Spinetingler Award and its sequel I Hear The Sirens In The Street has been shortlisted for ...
More About Adrian McKinty