LoveReading Expert Review of The Innocents
Exploring the nature of innocence through two siblings cast adrift from humanity, this is an extraordinary coming-of-age masterwork.
Beautiful, brutal and raw - I cannot praise Michael Crummey's The Innocents highly enough. Set in an inhospitable isolated area of the Newfoundland coast in the nineteenth-century, it's a remarkable Garden of Eden, Babes in the Wood masterwork in which we witness age-old nature-nurture conflicts ebb and flow as we observe two siblings living on the edge, in every sense. Through their poignant passages to adulthood we see humanity at its most elemental, and we're compelled to consider what it means to become a human adult
Siblings Evered and Ada have survived the loss of their mother and baby sister Martha, though Ada still hears and speaks to Martha. Now their father has died and there's no one but them to remove his body from their home. No one but each other to ensure they survive. Equipped with very limited knowledge of the world, and facing perilous poverty, the siblings fish and cure their catch, as their father used to, but the catches come either in unmanageable excess, or not at all. They are never far from the ravages of starvation, or wild storms.
As time passes, Ada and Evered derive secret knowledge from their bodies, as well as from infrequent interactions with outsiders. Once a year, men come to collect the sibling's paltry cured fish, dropping off scant supplies as payment. Then there are chance visits from seamen surprised to find them living alone in this precarious way. The siblings assimilate new knowledge from these unexpected visitors – knowledge of brewing, hunting, history and human relationships - who in turn leave indelible marks on Ada and Evered, leaving them changed to the extent that "each in their own way was beginning to doubt their pairing was requisite to what they might want from life."
Inspired by a story the author found in local archives, this is an incredibly haunting novel – the language powerfully pure, the story uniquely thought-provoking.
The Innocents Synopsis
Richly imagined and compulsively readable, The Innocents is a riveting story of hardship and survival, and an unflinching exploration of the bond between siblings.
SHORTLISTED FOR THE GILLER PRIZE, THE GOVERNOR GENERAL'S PRIZE, AND THE ROGER'S WRITER'S TRUST FICTION AWARD
In centuries past, a brother and sister are orphaned in an isolated outport cove on Newfoundland's northern coastline. Their home is a stretch of rocky shore governed by the feral ocean and a relentless pendulum of abundance and murderous scarcity. Still children with only the barest notion of the outside world, they have nothing but their family's boat and the little knowledge passed on haphazardly by their mother and father to help them survive.
Muddling through the severe round of the seasons, through years of meagre catches and storms and ravaging illness, it is their fierce loyalty to each other that motivates and sustains them. But as seasons pass and they wade deeper into the mystery of their own natures, even that loyalty will be tested.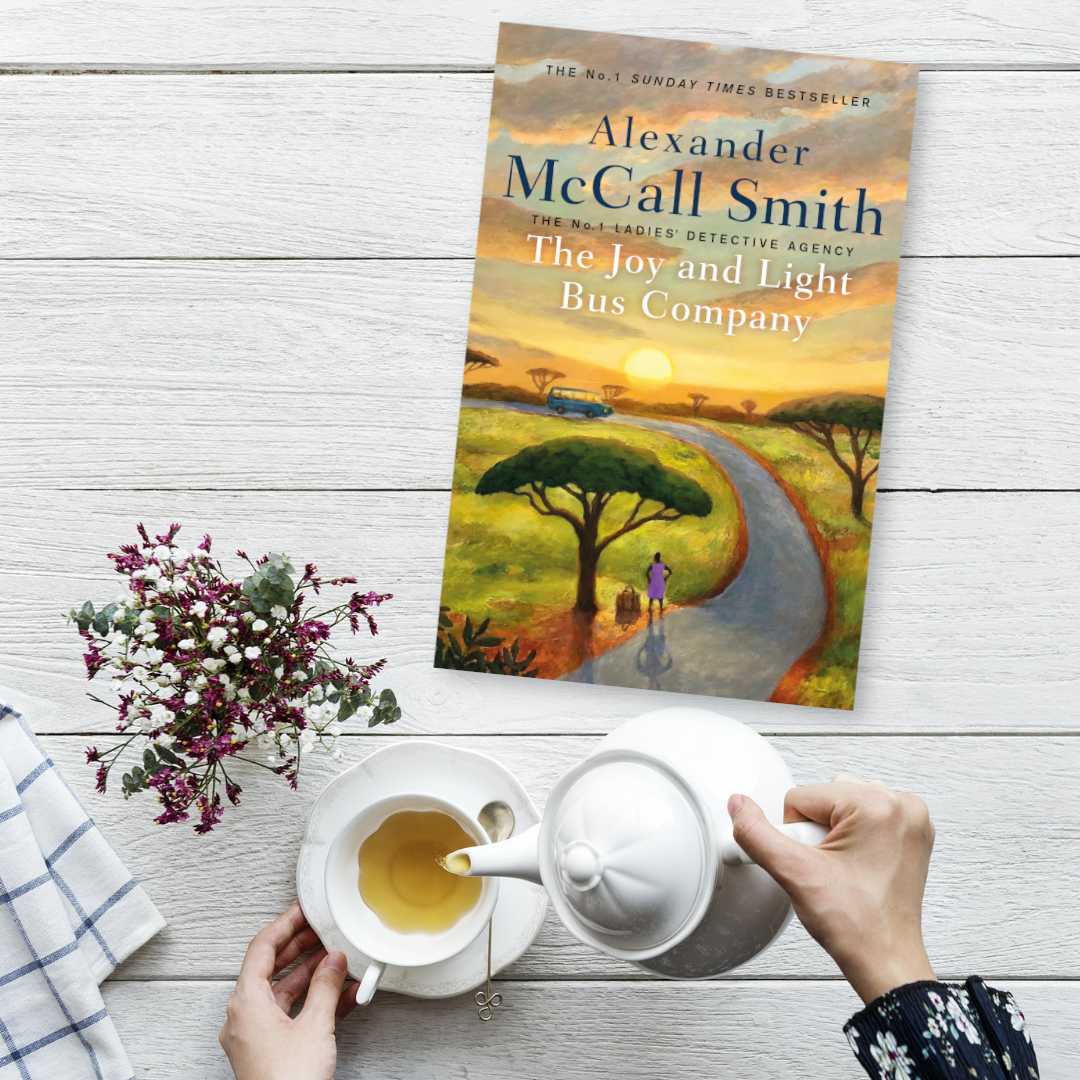 The latest instalment of the No.1 Ladies' Detective Agency sees Mma Ramotswe return to take on a mystery much trickier than it initially appears. To celebrate the release of The Joy and Light Bus Company by Alexander McCall Smith, we are working with Little, Brown Book Group in order to offer you a chance to win a hardback copy of the book and a Fortnum's Tea Basket. This draw is open only for UK residents currently in the UK and is free to enter, multiple entries from the same email address will only be counted once. The draw closes on 7th October 2021. Please ensure that the details you use to enter the competition will be correct at the time the competition ends. The winners will be notified as soon as possible.
What To Read After The Innocents
Michael Crummey Press Reviews
'A gripping and credible page-turner about children surviving in the wilderness, but more than that: this Adam and Eve struggle to make sense of a world that's somewhere between Eden and Hell. Michael Crummey writes like an avenging angel, never putting a word wrong' - Emma Donoghue, author of Room
'An extraordinary novel, emotionally precise, vivid in its portrayal of nature, and subtle in its exploration of the relationship between life and story' - Wall Street Journal
'In The Innocents, Mr Crummey, a Newfoundland native, captures in hypnotic prose the force of the driving sea and the ways of a beautiful, barren place where Evered and Ada are cast adrift' - The Economist
'Imagine Into the Wild with prepubescents, told in the voice of a William Blake acolyte as verbally inventive as Tolkien... The Innocents is a survivor narrative and a psychological thriller, a chilling study in isolation' - Vulture