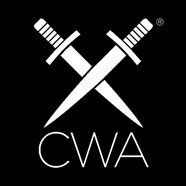 The Crime Writers Association Daggers
The CWA Dagger Awards
The CWA Dagger Awards are the longest established literary awards in the UK and are internationally recognised as a mark of excellence and achievement.
The Crime Writers' Association was established in 1953 by crime writer John Creasey. The Daggers began with what was originally known as the Crossed Red Herring Award in 1955 and have grown from there. 10 Daggers are awarded every year.
The longlists for the 2020 CWA Daggers have been announced. The winner will be announced at the glamorous CWA Dagger Awards Gala Dinner at the Leonardo Royal Hotel London City on 22 October 2020. Booking for the ceremony will be open later in the year, so watch this space.
To find out more about the CWA Dagger Awards you may visit the CWA website by clicking here.
The Daggers name and Crossed Daggers logo are registered Trade Marks of the Crime Writers' Association.
John Creasey (New Blood) Dagger Award
Winner: The Creak on the Stairs
Set in Iceland, this novel introduces a new policing team in a tense and unsettling crime novel. Winner of Iceland's Blackbird Award and translated by prizewinning Victoria Cribb The Creak on the Stairs marks the beginning of a new series. The prologue provokes a sense of unease, which lies in wait through the rest of ...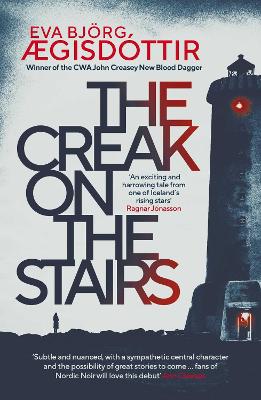 Shortlisted Books
The Crime Writers Association Daggers Archive
Click on a year below to view past years from this award.