As February draws to a close we're stepping ever closer to Spring, with lighter and warmer days ahead. But before we bid this short month adieu, lets take a look at the amazing books that we have fallen in love with this month!
As always, we'll begin with the some amazing titles from brilliant authors. We think these are some of the best books released this month! You can also explore our past Books of the Month by clicking here.
Between Two Kingdoms by Suleika Jaouad - Between Two Kingdoms by Saleika Jaouad traces the emotional journey from cancer patient to cancer survivor. It's beautifully written, raw and honest.
Execution by S. J. Parris - This pacy and entertaining historical thriller delves into a plot to kill Queen Elizabeth and replace her with Mary, Queen of Scots.
The Reluctant Heiress by Dilly Court - A lovely, heartfelt and riveting romantic saga with plenty of courtship, dastardly deeds and family drama on offer.
The Last Snow by Stina Jackson - Beautiful writing and a creeping chilling tension combine in this atmospheric novel set in northern Sweden.
The Children God Forgot by Graham Masterton - A smart, raw, fabulously written supernatural crime horror that will make the hardiest of people wince and flinch.
The Gilded Ones by Namina Forna - An exploration of what it is to be feminist in a deeply patriarchal kingdom.
Introducing some fantastic new authors that we fell in love with this month. Here are the debuts from authors we think need to be on your radar. We highly recommend you take a look, and explore our Debuts section too.
Space Hopper by Helen Fisher - Chosen as a LoveReading Star Book, this emotional yet joyous tale travels through time to the 1970's.
Lightseekers by Femi Kayode - This LoveReading Star Book is a smart, action-packed and intriguing crime thriller and start of a new series set in Nigeria.
Mrs Death Misses Death by Salena Godden - A must-read if ever there was one! The story of Wolf and Mrs Death offers the most unique, powerful, and eye-opening view of the circle of life and death.
We Are All Birds of Uganda by Hafsa Zayyan - An exceptional, enthralling debut that crosses continents, cultures and generations as it explores identity, family ties, racism and migration.
If you love your books so much you want to keep them with you at all times, Ebooks are a handy solution. This month we have a chilling eBook of the Month pick and don't forget to browse our full eBook section by clicking here.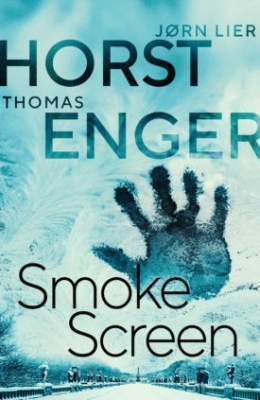 Smoke Screen by Thomas Enger, Jorn Lier Horst - An unsolved ten year old kidnapping case is highlighted in this intelligent, enthralling and explosive crime thriller set in Norway.
Our Reviews Editor Liz Robison has her own special selection of books that have found a new place in her heart this February. Take a look and explore her other selections from throughout the year by clicking here.
Dead Head by C.J. Skuse - A twisted, unique and darkly comic novel detailing the escapades of serial killer Rhiannon who is on the run from the police.
Space Hopper by Helen Fisher - Emotional, yet heartwarming, sharply realistic yet joyously magical, Space Hopper really is a gorgeous tale that I can highly recommendand have chosen as a Liz Pick of the Month and LoveReading Star Book.
Lightseekers by Femi Kayode - Lightseekers is a smart, action-packed and intriguing read. I want to shout about this one, so it's not only a Liz Pick of the Month, it's also a LoveReading Star Book too.
Mrs Death Misses Death by Salena Godden - Celebrating life and opening up questions on how we view death, Mrs Death Misses Death is a wake-up call of a book that I will be recommending far and wide.
Rescue Me by Sarra Manning - A sunshiny bright feel-good contemporary romance with a rescue dog who shares the star billing.
Do you want to know which books we already think are going to be the shining stars of 2021? Then look no further than our Star Books collection. If you want to see our full Star Books selection, click here to visit our Star Books page.