He is without doubt one of our favourite authors here at LoveReading. His 2020 novel We Begin At The End, which took home the coveted Gold Dagger last night for best crime novel of the year, is a triumph!
When our very own Liz Robinson read it in 2020, she commented:
"Higher than highly recommended, this is a crime novel that delivers attitude, aching emotion, and beauty. Don't pass on by, read this book!"
And so I did. Straight away. When Liz makes a comment like this, you don't mess about. You take note. I went straight out, bought the book and absolutely adored it. Thirteen year old Duchess Radley is one of those unforgettable characters, such a tour de force, she's so alive, so real, so painstakingly broken. In trying to protect her family, Duchess inadvertently sets off a chain of events that have tragic consequences not only for her family, but the whole town.
Maxim Jakubowski, Chair of the Crime Writers' Association, said: 'This year's Gold Dagger shortlist featured remarkable books, but We Begin at the End is an astoundingly beautiful and moving achievement in storytelling. Chris's talent shone through when we awarded him the John Creasey Dagger in 2017. It's inspiring to see him now take Gold, and I'm delighted that the CWA judges recognised this now acclaimed author from the very start.'
Chris' latest novel The Forevers is out this week...it's his YA debut and it doesn't disappoint!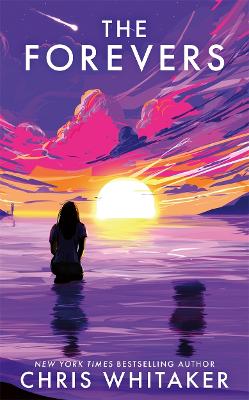 Our expert reviewer Joanne Owen calls it a "powerful pre-apocalypse page-turner in which morality is tested to excruciating limits." Read the full review to find out why this is going to be another triumph for Chris.
In other Dagger news, Eva Björg Ægisdottir was awarded the New Blood Dagger for The Creak on the Stairs.
Our Liz Robinson called it "a brooding, captivating and award-winning start to a new crime series set in Iceland." Winner of Iceland's Blackbird Award, translated by prizewinning Victoria Cribb and published by Orenda Books, this is a cracking novel.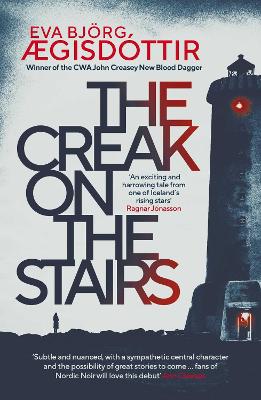 And another mention must go to another one of our favourite authors, Michael Robotham. He won the Gold Dagger in 2015 and 2020 and this year was awarded the Ian Fleming Steel Dagger for best thriller for When She Was Good. A LoveReading Star Book of 2020, Liz called it "an absolute belter of a thriller featuring criminal psychologist Cyrus Haven as he tries to find out what happened to Evie Cormac six years ago."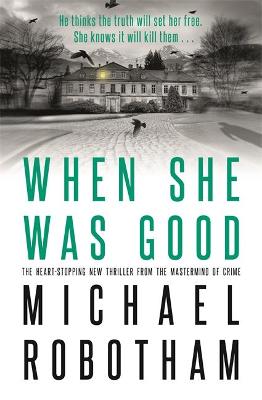 We recently featured Michael in our Putting Authors in the Picture, so do dive in and take a look. When Stephen King calls an author "an absolute master" you sit up and listen.
The Daggers
The CWA Daggers are the premier literary crime-writing awards in the UK. Entries to seven of the eleven Daggers are nominated by publishers and judged independently of the CWA by industry professionals. Find out more and read the full 2021 winners list here
https://thecwa.co.uk/news/cwa-dagger-awards-announced