A very warm welcome to our Winter Guest Editor Carole Matthews. 2022 celebrates 25 years since she was first published, and in the years between 34 best-selling novels have hit bookshelves with over six million copies sold. Carole is a firm favourite with us here at LoveReading, if we need some love and cheer, then we know exactly where to head. The wonderful thing about her writing is that it feels authentically grounded in reality. Yes her books sit in the feel-good category, yet all emotions come into play as you read, and her characters feel as though you could bump into them out in the real world.
Carole's novel, Christmas for Beginners has just been released in paperback, this LoveReading Star Book is a beautiful festive sequel to Happiness for Beginners and both come with the hugest of recommendations banner from me. The setting is a farm, and the animals within more than hold their own with the human characters. Humour, warmth, love and friendship all shine from the page, I really do love these gorgeously feel-good relationship tales.
Carole has previously featured as our Author in the Picture and in Five Minutes With, her social media is as uplifting as her books and you feel a real connection to her writing world. Carole has also been awarded the much coveted Romance Novelists' Association Outstanding Achievement Award. I absolutely adore Carole's chosen topic and join her in my love for these books, so please join me in throwing our arms wide open to the wonderful Carole Matthews.
***
As a romance novelist, you'd be forgiven for thinking that my books choices would feature feisty heroines, square-jawed heroes and happy endings, or that I'd pick from the plethora of fabulous festive books that grace the bestseller lists from September onwards – including my own. But no. As soon as the leaves start to take on their autumnal hues and I break out my cosy jumpers, my Scandinavian socks and buy hot chocolate in bulk, my thoughts turn not to the warmth and comfort of relationships, instead they seek out much darker tales. During the long, dark nights of winter, I like nothing more than to be utterly terrified. Maybe it's the ghostly moons or the shimmer of frost on skeletal trees or the draught of cold air on the neck that makes one shiver, but my preferred winter reading consists of supernatural tales, malevolent spirits, ghosts in creaking houses, gothic tales of love gone wrong. The thing is, I'm of a nervous disposition and some of these stories scare the bejesus out of me, but I love it – nothing beats that feeling of the hair standing up on the back of your neck and the sound of your heart beating loudly in your chest - and I'd like to share some of my favourites with you.
Oh, I never get tired of reading this book. My copy is very well-thumbed and I can't tell you how many copies I've bought for other people and pressed it into their hands. To me, it's a perfect story with not a wasted word. Set in the 1930s, it tells the story of Jack Miller who is part of an expedition to a remote, uninhabited bay in the frozen north. The nights of the Arctic Winter are long and harsh and, one by one, Jack's companions are forced to leave. Finally left by himself as the nights lengthen and his imagination runs riot, Jack feels a creeping unease and wonders if he really is alone. The setting is as chilling as the story and it will have you huddling by your fire while you read. I can't recommend this enough.
The Shape of Darkness – Laura Purcell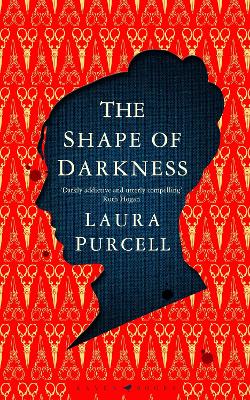 This is Laura Purcell's fourth novel and I've devoured the previous three – The Silent Companions, The Corset and Bone China. She is the absolute queen of the modern gothic novel, weaving tales of love, loss, darkness, spirits and revenge. I buy few hardbacks these days, but my collection of Purcell's takes pride of place and I know I'll return to them again and again. This is the story of Agnes Darkin a silhouette artist, cutting portraits from black paper, who is struggling to keep body and soul together. Her business is failing and she's unable to make ends meet. When a client is murdered after sitting for her, and then another, Agnes turns to a child medium for help and take a step into the darkness. I love the twists and turns in this story – a real page-turner.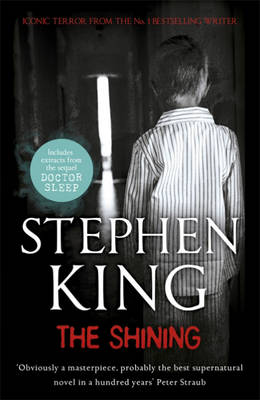 Nobody does it better. This book is one of the all-time great scary stories. Between the book and the movie, The Shining had me checking the wardrobes and looking under the bed more than any ghost story I've ever read. Jack Torrance is a washed-up, alcoholic who takes a job as caretaker in a remote hotel for the winter with his family so that he can finish his languishing play – with, of course, the warning that the last caretaker went mad with cabin fever and killed his wife and children. As Jack's son, Danny, starts to see visions of the ghosts who inhabit the hotel, Jack begins his descent into madness and violence. You won't be able to read this without seeing Jack Nicholson, but it's a great read. Think I might put it next up on my To Be Read pile.
The Woman in Black – Susan Hill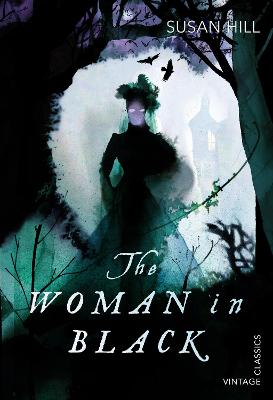 There's a good reason why this book is still popular after more than thirty years in print and has often been adapted for different media. I watch the film behind a cushion and nearly had a heart attack when I saw the stage play. The book drips with dread and atmosphere from start to finish. Arthur Kipps is sent to the abandoned and forbidding Eel Marsh House to put the affairs of the deceased Mrs Drablow in order. The villagers shun Arthur as the rumour is that when the vengeful ghost of The Woman in Black appears one of the local children will die. So when the ghost of Jennet Humfrye starts to haunt Arthur we know from the off it's not going to end well. A creepy story in the classic British tradition.
The Haunting Season – A Collection of Short Stories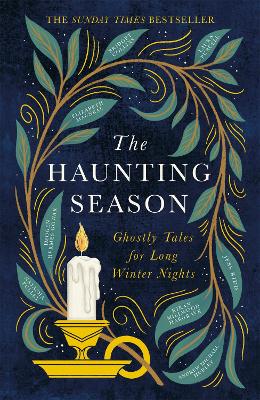 A collection that's billed as 'Ghostly Tales for Long Winter Nights' that features eight award-winning authors – all masters of the mysterious and the macabre - was always going to grab my attention! With a stunning cover and top names, this was bound to be an instant bestseller. Stand out stories for me include Laura Purcell's, The Chillingham Chair, Lily Wilt by Jess Kidd and Thwaites' Tenant which I was unwise enough to read right before bedtime. Perfect bite-sized pieces of supernatural scariness.
***
Carole's first book, Let's Meet on Platform 8, was first published in May 1997 and she's gone on to publish thirty-four bestselling novels with over six million copies sold worldwide. This year she celebrates her 25th anniversary with a special edition of one of her reader's favourites, A Cottage by the Sea.
In January her popular series of stories, The Chocolate Lovers' Club, will be republished and a musical of this title is currently in development.