Dorothy Koomson has been a LoveReading favourite for some time, she is a multi-award-winning, best-selling novelist and also has a podcast called The Happy Author. Stimulating and entertaining, her novels span from suspense and thrillers through to family drama and relationship. They oh-so consistently evoke emotions, and quite often thoroughly provoke thoughts too. Her latest novel, I Know What You've Done out on 8 July 2021, is a proper page-turner of a psychological thriller set within a Brighton neighbourhood. It gets under your skin and is full of tension and intrigue as it explores family, friendship, and secrets.
Dorothy recently featured on the 2021 Powerlist as one of the most influential Black people in Britain and appeared in GQ Style as a Black British trailblazer. She uses her platform to support new writers and recently launched 'The Happy Author' podcast and is a Judge for the 2021 Grazia and Women's Prize for Fiction First Chapter competition. This year she also contributed to the World Book Night collection, Stories to Make You Smile, to the Feminist Book Society's This Is How We Come Back Stronger and to a collection of love stories by women of colour, Who's Loving You.
Passionate about the importance of reading and literacy, Dorothy is a regular speaker in libraries and supports the work of the National Literacy Trust, an independent charity that transforms lives through literacy www.literacytrust.org.uk and Little Green Pig www.littlegreenpig.org.uk, a Brighton and Hove based charity that offers free writing workshops for young people in need. Dorothy lives in Brighton (well, Hove, actually) and the city is an ever-present character in her novels.
We sympathise with Dorothy's struggle to pick just five books (honestly, we really do), but we are so glad she did it! Her two themes blend together brilliantly, and her introduction highlights the importance of her choices. It gives us great pleasure to introduce you to our Summer Guest Editor, Dorothy Koomson.
***
I have to admit, I have struggled with this. Struggled, struggled, struggled. I love reading and I love books and I don't really want to pick just five to talk about.
It doesn't help that I will read all genres and I love all types of stories – especially the ones that may have flown under most people's radar. So I decided to turn that into my theme: Gems you may have missed.
My mining has another theme too – they are novels that also happen to be books that portray Black women and Black people as multidimensional beings. For a long time it felt almost impossible to find books that didn't dismiss Black and brown people as the sassy best friend, the hyper-sexualised antagonist, or the aggressive interloper if they appeared at all.
Now we're seeing more and more stories out there that show us as the hero, the love interest, the complicated villain, the wise advisor, the heartless siren, the kooky beauty, etc. Basically as human beings.
This may not seem like a big wow if you have always seen people like yourself reflected in society and culture, but if you haven't, picking up a book and realising the main character is like you is a HUGE deal.
You may have heard of these books, you may well have picked them up in the past, but if you haven't, I hope you enjoy them because I think they're great and that you're in for a real treat.
1. The Romance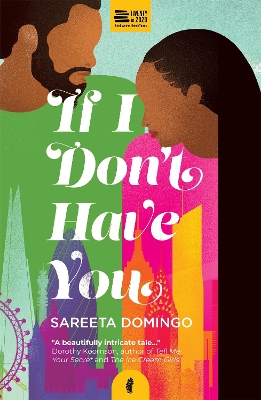 If I Don't Have You by Sareeta Domingos. Filmmaker Ren and journalist Kayla meet through work in New York and are immediately attracted to each other. They do give in to their feelings, but with so many other complications in both their lives – what will they have to do and who will they have to hurt, to be together? Told from both Ren and Kayla's point of view, this is a fantastic story that picks you up with the promise of love at first sight and sweeps you along with the rollercoaster of the main relationship.
2. The Drama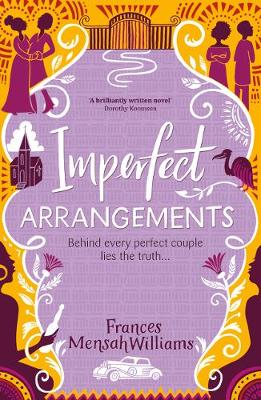 Imperfect Arrangments by Frances Mensah Williams. Best Friends Lyla, Maku and Theresa have a rock-solid friendship – it's the other relationships in their lives that cause them heartache. When ambitious Theresa moves back to Accra with her husband, she doesn't realise it's going to show up the cracks in her relationship, and also make her friends look more closely at their lives. This drama is full of twists and turns some of them heartstopping, others heart-rending, all of them brilliantly played out and realistic. If you're a fan of female-centered dramas, this is one for you.
3. The Comedy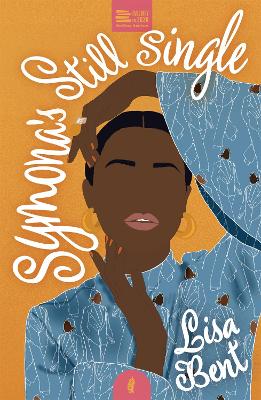 Symona Is Still Single by Lisa Bent. What do you do when you've reached 37 and your biological clock is ticking so loud you can't hear anything else? Decide to change your fortunes by going out there and actively looking for Mr Right, of course. Symona's journey through the dating world is as funny as it is frustrating and I had more than one laugh-out-moment. Smart and astute, I really enjoyed reading about her adventures in dating and often felt as though I'd met some of those men at certain points in my life.
4. The Criminal One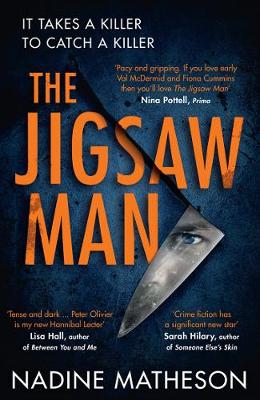 The Jigsaw Man by Nadine Matheson. Detective Inspector Angelica Henley is just back at work after a six-month break because of more than one personal reason. Not least of which, her last encounter with a vicious serial killer called Philip Olivier, aka The Jigsaw Man. But her return is not going to be relaxed or simple – there is someone out there reproducing the Jigsaw Man's crimes, and it looks like Angelica is going to have to get Olivier's help to catch this latest killer. What will working with one of her deadliest foes do to Angelica's life and mind? Not for the faint-hearted but definitely one to pick up if you like a well-written, clever tale that will keep you on the edge of your seat till the end.
5. The Coming of Age One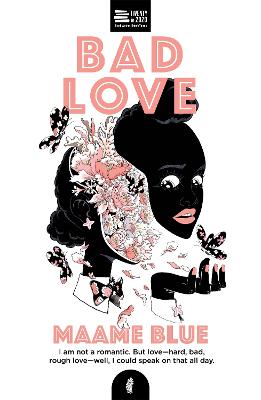 Bad Love by Maame Blue. Ekuah is in an up-and-down, back-and-forth relationship with Dee. It's not perfect, but it feels enough for her . . . that's until Dee ghosts her. Bruised and heartbroken, Ekuah does her best to get on with her life and eventually meets Jay, a man who might just be the one to win her heart. That is, of course, when Dee reappears in her life… The protagonist in this tale is very young but her emotions are real and the tricky relationship she has with her parents is every bit as important as the romantic ones. I was impressed by the depth and authenticity that came through the pages, a fantastic read.
Dorothy Koomson, 2021.