We are absolutely thrilled to introduce you all to Stephen Ellcock, our Spring Guest Editor for 2023. Entering one of his books for the first time feels like a discovery, a time to fall in love with the images and words, to feel inspired. I first met his books in All Good Things, The Book of Change, and England On Fire. His latest The Cosmic Dance was published in 2022. I have been fascinated with his collections and collaborations within the book world and on social media for several years now. His images and curation (I use that word with best intentions) of those images, allows my thoughts to move in new directions, and emotions to soar.
Stephen has the ability to look deeper and further, to see wonder and discord, to allow you the reader, to think, to form opinions, or just feel. But it goes beyond that, he encourages a love of the unloved, a spark of unidentified thought to take flight before it settles and sends out roots. In other words, the images in his books and the way they connect together has helped me expand and broaden my horizons. I couldn't wait to see where Stephen would take us as Guest Editor, and he certainly doesn't disappoint. So it gives me great pleasure to invite you to step into his world.
***
Stephen Ellcock is a London-based online collector and curator of images, author, researcher and former musician and bookseller. He is creating an ever-expanding, virtual museum on Facebook and Instagram – the ultimate cabinet of curiosities – which so far has attracted more than 600k followers and increasing media attention, not all of which is unwelcome.
He is the author of All Good Things (September Publishing, 2019), The Book of Change (September Publishing / Princeton Architectural Press, 2021), Jeux de mains, with Cécile Poimboeuf-Koizumi (Chose Commune, 2021), England On Fire, with Mat Osman (Watkins 2022), The Cosmic Dance (Thames & Hudson 2022).
His next book, 'Underworlds' will be published worldwide by Thames & Hudson in October 2023.
Image: Dr. S. D. Jouhar - Self Shadowgram, 1958
***
We live in a world of surfaces, of gloss and illusion, dubious promises, and first impressions. A cultural landscape which actively encourages a never-ending pursuit of new kicks, fresh thrills, and constant distraction.
I have spent the past decade or more scratching beneath these shiny, seductive surfaces, peering behind the safety curtains, ripping up floorboards, chasing phantoms' up a succession of blind alleys and primrose paths and rummaging around in some of the murkier, mildewed nooks and crannies of the internet in my quest to create an ever -expanding archive of the rarest, most unique, startling and simply beautiful images and accompanying texts that I can find.
The books I compile from of this vast archive of raw material drawn from 3000 years of artistic creation, scientific enquiry and pan-global magical, philosophical and religious traditions are my attempts at creating themed visual narratives that are complex, multi-layered, surprising and, most important of all, 'wonderful', (in the purest, literal sense of the word).
I am often described as a 'curator' (which is a very loaded and much abused term nowadays) but I prefer to think of myself as a hunter-gatherer of images or some kind of retro-style, pith-helmeted, amateur archaeologist exhuming and unearthing visual riches the responses to which vary between indifference, incredulity and outrage to astonishment, delight and all points in between.
I have always been fascinated by the arcane and the obscure, by submerged narratives, concealed networks, hidden connections and buried treasures. A fascination that only grows deeper the further I delve into the infinite digital archives.
My book selection reflects that fascination. My list celebrates secret histories, cultural undercurrents (counter-culture), overlooked, disregarded and marginalised voices, but it also highlights the possibility of rediscovery, of posthumous vindication and of ultimate just rewards.
Mischief Acts by Zoe Gilbert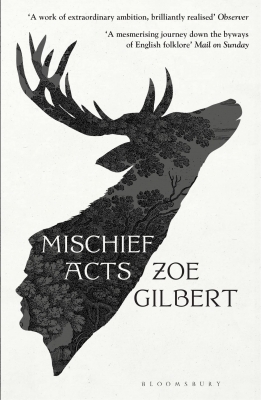 I have been obsessed with the mythical figure of Herne the Hunter since I first read John Masefield's 'The Box of Delights' at a very young age. This shapeshifting, trickster shadow spirit of the English Wildwood has haunted the deepest recesses of my subconscious ever since. Every later encounter with Herne and his lookalikes and doppelgangers, in Susan Cooper's 'The Dark is Rising', in the novels Alan Garner, in The Merry Wives of Windsor, in the early '80s TV series 'Robin of Sherwood', in Robert Holdstock's 'Mythago Wood' and other incarnations provided fresh fuel for this fascination.
Zoe Gilbert's extraordinary, hugely ambitious reworking of English myth and folklore weaves the figure of Herne into the history of The Great North Wood, the oak forest which originally covered most of southeast London, chronicling its gradual disappearance as the ever-expanding city chokes and devours its ancient wild spaces, revealing the dark and timeless undercurrents that lie beneath the fragile English psyche.
Herne adopts multiple guises and voices as he is pursued through time and space by his vengeful creator, his story embodying hidden captured in a daring and dazzling series of stories, rhymes, fables and unreliable pseudohistory.
Audacious and utterly beguiling, 'Mischief Acts' is experimental fiction at its best and most entertaining, one of those incredibly rare novels that succeeds in ambition to 're-enchant the world'.
The Painter's Friend by Howard Cunnell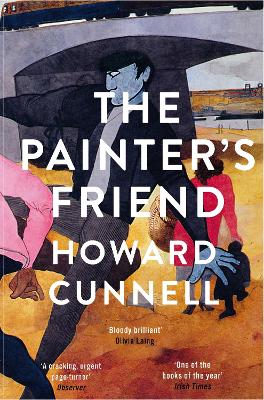 Another isolated, heavily wooded enclave located far outside the comfort zone of modern metropolitan life, is also the setting for The Painter's Friend, Howard Cunnell's uncompromising but bleakly beautiful fable of hardscrabble lives spent beyond the pale.
The novel's protagonist Terry Godden, a once fêted, almost -famous artist, prone to self-destruction, finds refuge from his former life on a an island set in the middle of an unnamed but uncannily familiar river, that is home to raggle-taggle community of outcasts, misfits and battered and shopsoiled survivors.
The island is owned by the cynical, cutthroat businessman and art collector Alex Kaplan, whose whims, wheelings and dealings and manipulation of the market can make or break the reputation and livelihood of any aspiring artist. Seeking to maximise his investments, Kaplan announces his intention to enforce a punitive rent increase and evict squatters from the island, thus setting the stage for a brutal confrontation which culminates in an exhilarating and explosive act of resistance.
The novel spares no details in its depiction of the human cost of gentrification and the brutal realities of life on the margins, but it is also a deeply affecting, compelling celebration of community, and the power of collective action and defiance.
Whilst The Painter's Friend shares many qualities with many of the greatest, grittiest chronicles of English working class life and struggle from Robert Tressell's The Ragged-Trousered Philanthropists, to John Healey's The Grass Arena and the novels of Barry Hines or David Storey, it also possesses something of the hallucinatory power of a Joseph Conrad fever dream or a parable by Kafka or Cormac McCarthy. That the author manages to pull off this incredibly difficult balancing act with immense skill and without sacrificing readability is a huge achievement.
Parable of the Sower by Octavia E. Butler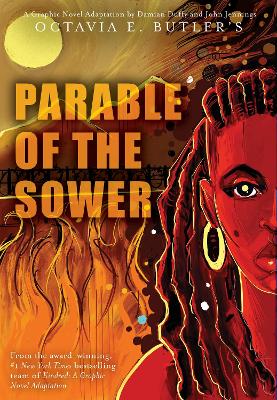 Born in California in 1948, African-American author Octavia Butler was the first science fiction writer to ever receive a MacArthur Fellowship (aka ''the Genius Grant'') and one of the few women of colour to achieve success and recognition in a genre traditionally dominated by white men. Her, startlingly original and astonishingly prescient work transcends the conventions of her chosen genre, exploring issues such as social justice, real-world power structures, empathy and ecology.
Octavia Butler's tenth novel 'Parable of the Sower' was originally published in 1993 and is set in an all -too-plausible version of 2024 ravaged by climate change, the depredations of disaster capitalism, religious fanaticism and a collapsing infrastructure. The novel's heroine is a young Black woman living in a gated community who suffers from ''hyperempathy', which makes her feel the pain of others. When her home is destroyed she gathers a community around her and creates a new belief system named 'Earthseed', believing that humankind's destiny and ultimate salvation lies beyond the doomed and dying Earth world out among the stars.
Parable of the Sower finally became a New York Times Bestseller in 2020, during the dying days of the Trump Administration. As a nightmarish vision of a dystopian future, the novel is, in the surface at least, as chilling and prophetic as The Handmaid's Tale, Nineteen Eighty-Four, or Brave New World but, inspired by her own history and the struggles of those around her, Octavia Butler never allowed herself to surrender to total pessimism and Parable of the Sower ends on a note of optimism and hope for a better future through collective effort, community and mutual support.
In an epigram for the book's unfinished sequel, 'Parable of the Trickster' Octavia Butler wrote:
There is nothing new
under the sun,
but there are new suns.
The Other Side; A Journey into Women, Art and the Spirit World by Jennifer Higgie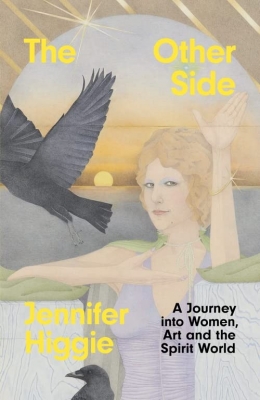 A brilliant and necessary work of cultural reclamation and rediscovery, Jennifer Higgie's The Other Side is a beautifully written, enlightening and hugely enjoyable exploration of the lives and work of a group of extraordinary, and often neglected women artists, all of whom sought to achieve transcendence in their work, using techniques , methods and pathways drawn from a variety of spiritual traditions and practices to achieve a heightened state of consciousness in order into alternative dimensions and higher planes. Many of these women regarded themselves as intermediaries between the earthly realm and the spirit world, often channelling, or interacting with divine messengers and heavenly voices.
The featured artists range from the twelfth-century mystic, composer and artist Hildegard von Bingen, to the nineteenth – century English spiritualist artist Georgiana Houghton, who, under the tutelage of her spirit guides, (who included the Renaissance masters Titian and Corregio) created a series of astonishing abstract watercolours of extraordinary complexity and beauty, predating the non-objective experiments of Kandinsky, Mondrian, Malevich etc by several decades.
Other featured names include the great Swedish visionary Hilma af Klint, whose remarkable work will be featured in a forthcoming major exhibition at Tate Modern, to the brilliant English surrealist and occultist Ithell Colquhoun, whose estate, numbering more than 5,000 works, recently entered the collection of Tate Britain.
Jennifer Higgie explains the esoteric and Spiritualist beliefs that guided and influenced many of the featured artists, providing a vital and illuminating context for their work.
Even though I have featured many of the featured artists in my own books, I learned so much from 'The Other Side'. It is an enthralling and hugely important book, a genuine milestone in the ongoing, urgent and long -overdue rewriting of art and cultural history that will finally give these remarkable women the recognition and acclaim they deserve.
Accept no substitutes.
A Different Drummer by William Melvin Kelley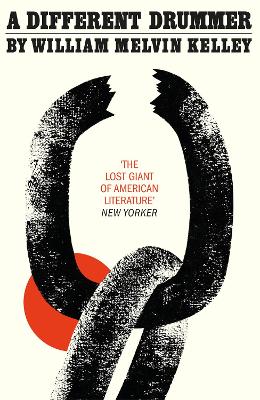 Published in 1962 when the author was aged just 24, William Melvin Kelley's debut novel 'A Different Drummer', attracted rave reviews and comparisons to the likes of James Baldwin and William Faulkner,
Written at the height of the civil rights era when racial segregation was still a grim reality throughout much of the USA, 'A Different Drummer' tells the story of an unnamed southern state that loses its entire black population almost overnight after one young African-American farmer, Tucker Caliban, salts his land, slaughters his animals, burns down his house and lights out into the wide unknown with his wife and children. This apparently inexplicable act triggers a mass exodus of the state's entire black population. Kelley's genius was to write the book from the perspective of the stunned and bewildered white population who are left behind, using multiple perspectives and a cacophony of confused, contradictory and unreconstructed voices to create a blistering, absurdist indictment of a brutal society built upon brutality, inequality and oppression.
By the end of the 1960's William Melvin Kelley's remarkable novels had all but fallen off the radar but thanks, in large part, to a New Yorker article published in 2018 which described Kelley as 'the lost giant of American literature', 'A Different Drummer' has now been rightfully acknowledged as one of the greatest, most powerful, and timeless works of fiction of the twentieth century.
Bonus: Fifty Forgotten Books by R.B. Russell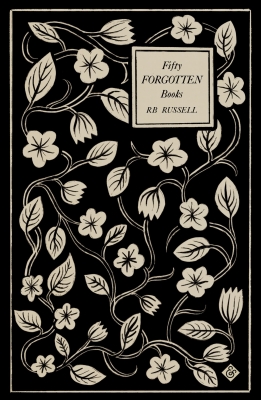 A wonderfully idiosyncratic and engaging treasure trove of neglected, overlooked and forgotten (sometimes deservedly forgotten) books and their authors, Fifty Forgotten Books is also a love letter to a vanishing breed of raffish , vaguely disreputable booksellers and to the art of book collecting itself. Particularly recommended for those readers with a taste for the macabre, the esoteric or the obscure.
Header image: Interior of the municipal theatre of Besançon (built by Claude Nicolas Ledoux in 1784), seen in the mirror of an eye.(Wikimedia Commons)