Ooh we worship witty women and we favour a funny book and what better than to bring these two loves together than with the witty woman herself Helen Lederer's Comedy Women in Print Prize.
The UK's first literary award dedicated to witty women authors is now in its third year and what a cracking celebration of comedy it is.
It's a two-tiered prize for Published and Unpublished funniness providing a platform for aspiring and established writers to shine.
This year's CWIP judges include the fabulous Joanne Harris, Maureen Lipman, Susan Wokomo, Steph McGovern, Thanyia Moore and Gloria Hunniford with Marian Keyes continuing to be their patron. As Chair Joanne Harris comments: "humour is the thing that connects and reflects all humanity" - and hurrah for that.
Today CWIP announce their fantabulous shortlist and Joanne Harris comments: "This is a fantastic shortlist, showcasing the tremendous breadth and diversity of women's comic writing. From domestic disaster to murder most femme, this list offers something for everyone."
The increase in entries prove that there are so many talented witty authors simply bursting to be read: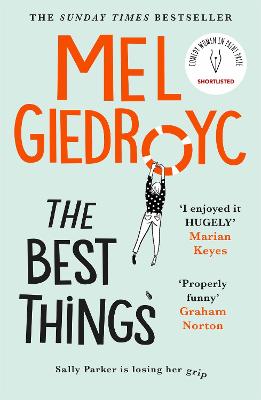 From a lawn mower catastrophe in The Best Things by Mel Giedroyc. LoveReading Expert Julie Vuong commented that "Giedroyc's trademark humour from The Great British Bake Off has been transferred to book form – and her fans will love it."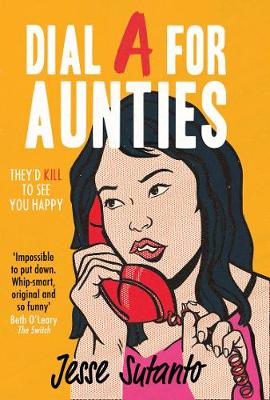 To an audacious Chinese comedy in Dial A for Aunties by Jess Sutano. LoveReading Expert Joanne Owen called this a "great gallows humour page-turner in which an accidental murder means a young woman's gaggle of glorious, resourceful aunties must step in, with farcical results and a whole lot of heart (and romance)."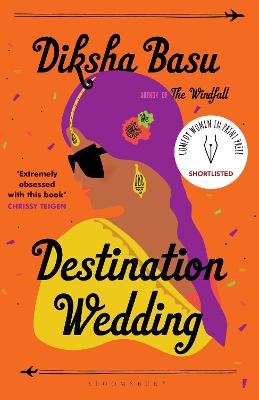 From an Indian wedding out of control in Destination Wedding by Diksha Basu. Julie Vuong commented on this book: "My Big Fat Greek Wedding gets the Indian treatment. Expect culture clashes and laugh-out-loud moments."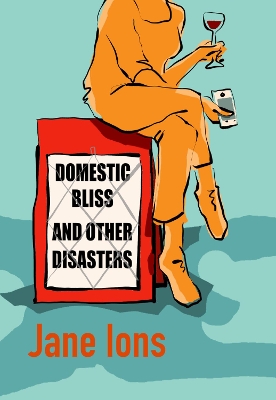 To wringing the joy out of head lice in Domestic Bliss and Other Disasters by Jane Ions. LoveReading commented that it's: "a family sitcom in novel form. Life doesn't slow down at 40. In fact it can take off, as Sally finds out."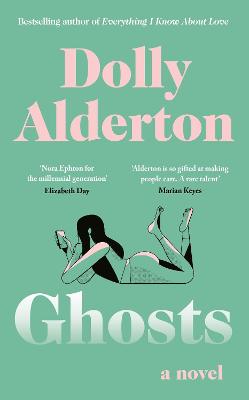 From the hilarity and reality of friendship in Ghosts by Dolly Alderton. LoveReading shares: "Fabulously funny, this is a brilliant observation of life and love in your thirties and Alderton shows what a cracking commentator she is on the highs and lows and trials and tribulations as Nina George Dean's biological click ticks away."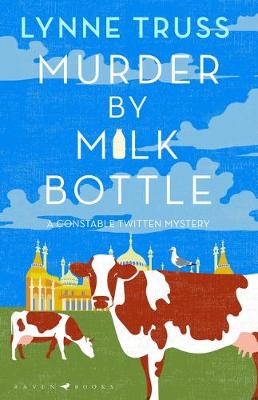 To mischief and wrongdoing in Murder by Milk Bottle from Lynn Truss. LoveReading asks do you "love cosy crime? Then this Constable Twitten novel will be your cup of tea (or milk, should we say)."
Sarah Shaffi, Chair of the Unpublished Comic Novels Prize, says:
"We wanted to laugh, and laugh we did...The books we've chosen show raw talent, huge potential, put women's voices at the fore and, importantly, had us laughing throughout. It shows the depth and breadth of funny women writing today, and I hope that this year's shortlist can be built on in future years to create a more inclusive and welcoming landscape for funny women writers."
The range and ingenuity of comedy narrative sung out.
From pregnant women do summer murders in The NCT Murder by Kat Sumner-Ailes.
To seedy detective work in The Lady Detective by Hannah Dolby.
From stepsister adjustment in Fools Rush In by Jo Lyons.
To legal power pants in Labour Law by Clare Ward.
From Dave's version of hell in The Purgatory Poisoning by Rebecca Rogers.
To senior travels with a grandson in The Death and Life of Agnes Grace by Emma Williams.
We cannot wait to see the next phase of these talented witty writers. Remember you saw them here first with CWIP!
It's an absolutely cracking collection of feel-good funny reads - and we can't wait to see who takes home the gongs for 2021. Fizz in hand we'll be raising our glass on Monday 8th November at The Groucho Club - and congratulating Helen on another brilliant year of celebrating witty women. Roll on 2022 we say!