LoveReading Expert Review of Silver Pebbles
Silver Pebbles was an easy and entertaining read, thanks to its vivid descriptions and seamless translation by Mike Mitchell.
Silver Pebbles is the first crime novel I've read that's set in Switzerland, giving interesting insight into the country and culture. This was an easy and entertaining read, thanks to its vivid descriptions and seamless translation by Mike Mitchell. Unlike many police procedurals, the book doesn't feature a murder investigation. Instead, it provides a fresh approach by following police as they close in on a diamond-smuggling drug mule who has managed to become separated from his sparkling haul. The book focuses heavily on the main character, Inspector Hunkeler, with all his flaws, as he embarks on a search for the diamonds before the drug mule finds them again. It also follows the sewage worker who discovers the diamonds stuck in a blocked pipe - and his mistress, who has a few ideas of what to do with them. As expected, none of the characters have an easy ride. Silver Pebbles is a short read, but there's plenty going on and a lot of shifty characters, turning it into an (almost) one-sitting read for me.
Silver Pebbles Synopsis
An elegant young Lebanese man carrying diamonds in his bag is on the train from Frankfurt to Basel, a drug mule on the return journey. At the Basel train station, Hunkeler is waiting for him after a tipoff from the German police. The courier manages to get to the station toilet and flushes the stones away. Erdogan, a young Turkish sewage worker, finds the diamonds in the pipes under the station. To him they mean wealth and the small hotel he always wanted to buy near his family village. To his older Swiss girl-friend Erika, employed at a supermarket checkout counter, the stones signify the end of their life together. She knows that Erdogan has a wife and children in Turkey.
For the courier, finding the stones is a matter of life and death. His employers are on their way to tidy things up . For Hunkeler the stones are the only way to get to the people behind the drug trade. They turn out to include not only the bottom-feeding drug gangs but bankers and politicians very high up the Basel food chain.
This is a tale of ordinary people accidentally caught in a vortex of crime, like Hank and Jacob in A Simple Plan by Scott Smith or even Guy Haines in Strangers on a Train by Patricia Highsmith. Unusually, and refreshingly, no one gets killed.
About This Edition
| | |
| --- | --- |
| ISBN: | 9781913394622 |
| Publication date: | 13th January 2022 |
| Author: | Hansjoerg Schneider |
| Publisher: | Bitter Lemon Press |
| Format: | Paperback |
| Pagination: | 234 pages |
| Collections: | |
| Primary Genre | Crime and Mystery |
| Other Genres: | |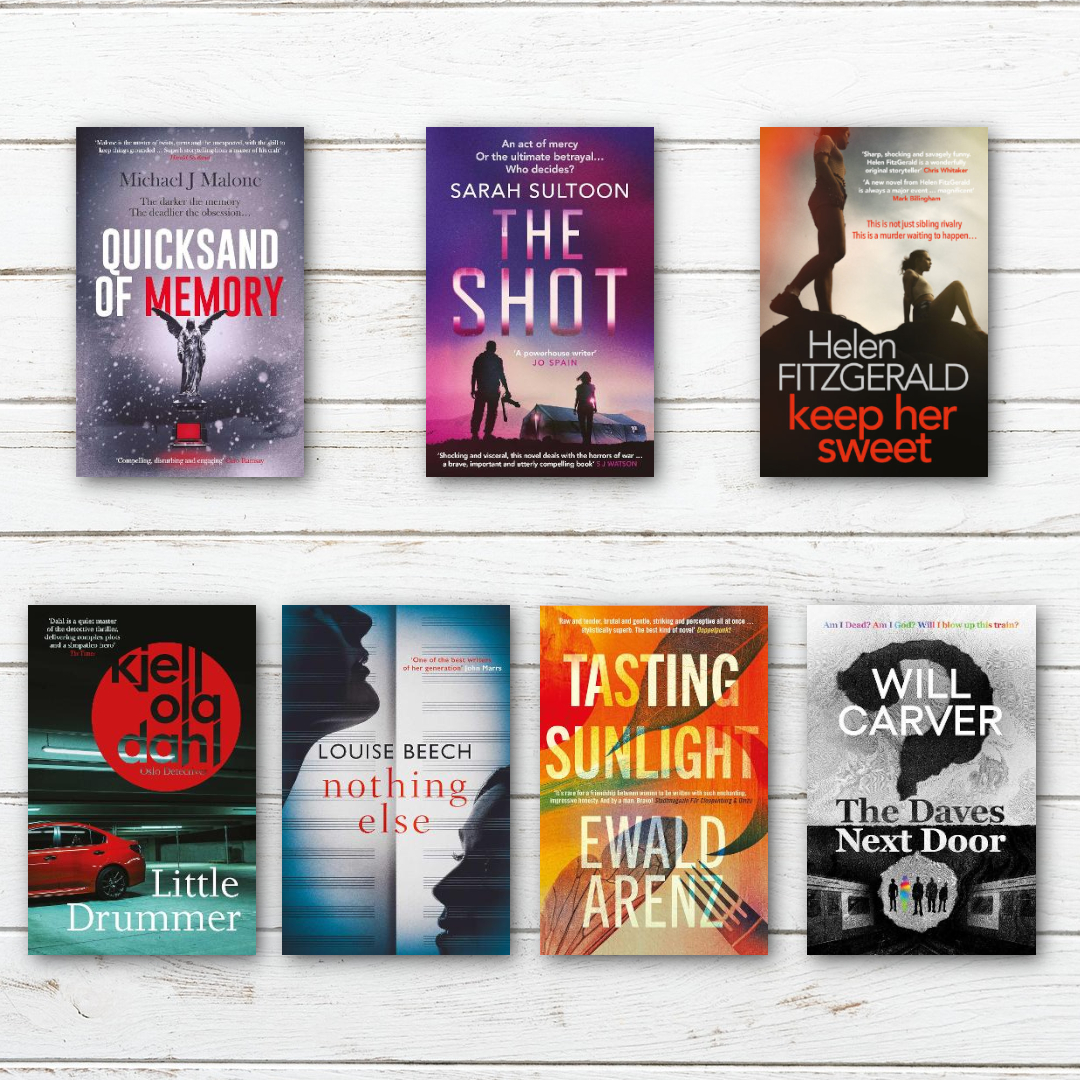 We're teaming up once again with Orenda to offer another brilliant book giveaway! This book bundle will include some of their latest releases from April to July. A perfect opportunity to stock up on some brilliant reads to enjoy this summer. The titles up for grabs are: Quicksand of Memory by Michael J. Malone - Published 14th April The Shot by Sarah Sultoon - Published 28th April Keep Her Sweet by Helen Fitzgerald - Published 26th May Little Drummer by Kjell Ola Dahl - Published 26th May Nothing Else by Louise Beech - Published 23rd June Tasting Sunlight by Ewald Arenz - Published 23rd June The Daves Next Door by Will Carver - Published 21st July This draw is open only for UK residents currently in the UK and is free to enter, multiple entries from the same email address will only be counted once. The draw closes on 31st July 2022. Please ensure that the details you use to enter the competition will be correct at the time the competition ends. The winners will be notified as soon as possible.
Like For Like Featured Books
Hansjoerg Schneider Press Reviews
"Ideal for anyone who enjoys reading about detectives like Martin Beck, Wallander or even Maigret."---CrimeFictionLover
"As always, Schneider's language, with its clarity and sense of calm, is a joy." ---Spiegel