LoveReading Expert Review of The Creak on the Stairs
A brooding, captivating and award-winning start to a new crime series set in Iceland.
Set in Iceland, this novel introduces a new policing team in a tense and unsettling crime novel. Winner of Iceland's Blackbird Award and translated by prizewinning Victoria Cribb The Creak on the Stairs marks the beginning of a new series. The prologue provokes a sense of unease, which lies in wait through the rest of the tale. Eva Bjorg Aegisdottir gradually introduces more characters, adding more layers of information and increasing the intrigue. We are allowed to see into the past, childhoods torn apart, still affecting the present. The policing team are an interesting bunch, with their outside lives altering their investigating ability. The setting in Iceland is fascinating, the descriptions creating a vivid picture of the reality of living in a small town. The Creak on the Stairs is a captivating tale with plenty of tension and a plot to really get your teeth into.
The Creak on the Stairs Synopsis
When a body of a woman is discovered at a lighthouse in the Icelandic town of Akranes, it soon becomes clear that she's no stranger to the area.
Chief Investigating Officer Elma, who has returned to Akranes following a failed relationship, and her collegues Saevar and Hoerdur, commence an uneasy investigation, which uncovers a shocking secret in the dead woman's past that continues to reverberate in the present day ...
But as Elma and her team make a series of discoveries, they bring to light a host of long-hidden crimes that shake the entire community. Sifting through the rubble of the townspeople's shattered memories, they have to dodge increasingly serious threats, and find justice ... before it's too late.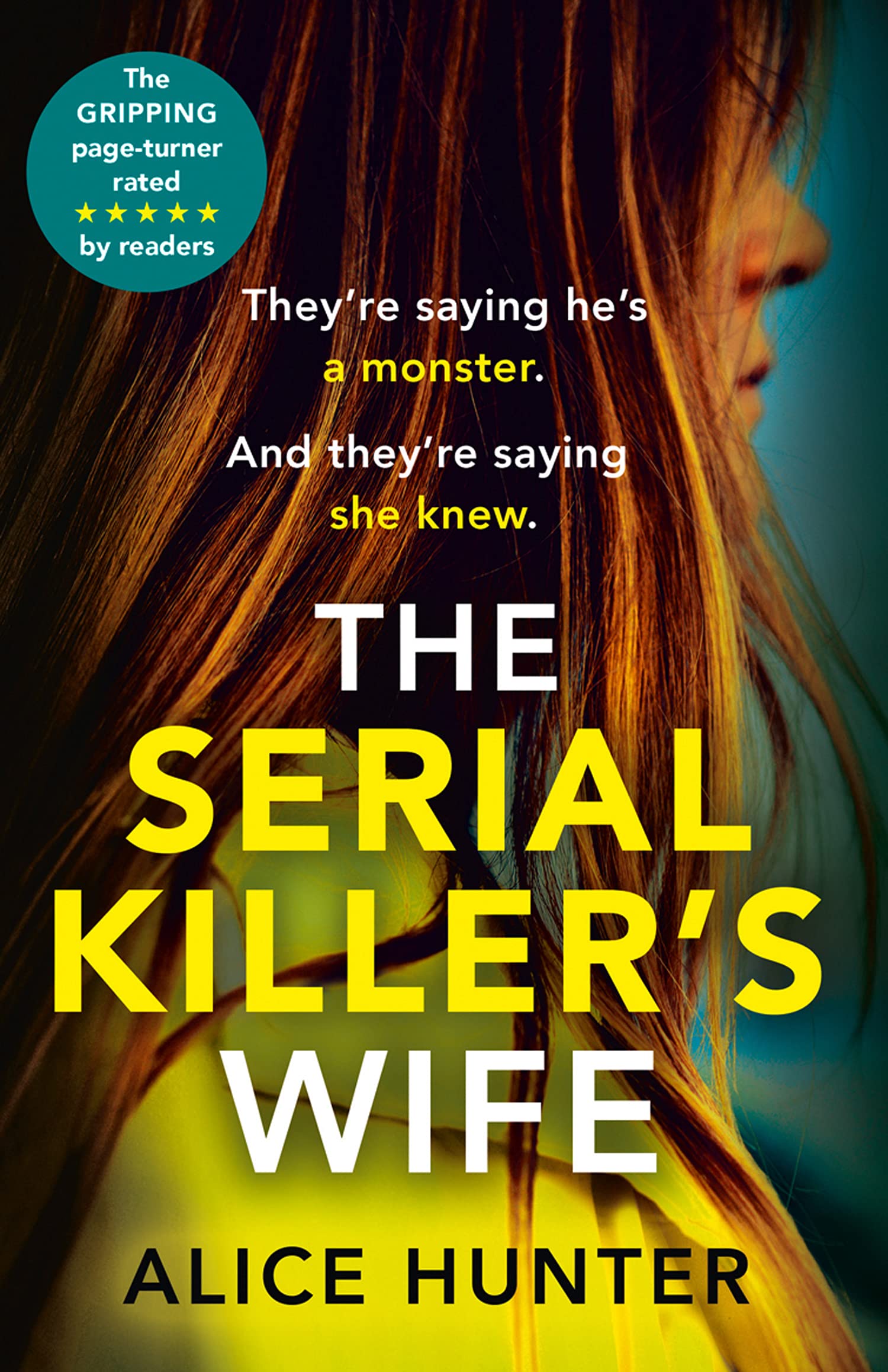 The Serial Killer's Wife by Alice Hunter is out now and to celebrate we are working with AVON to offer a copy of the paperback as well as a Colourblock Papier notebook. "A snaking twisting ride into the middle of a young family torn apart by allegations of murder." Liz Robinson, Expert Reviewer This draw is open only for UK residents currently in the UK and is free to enter, multiple entries from the same email address will only be counted once. The draw closes on 30th June 2021. Please ensure that the details you use to enter the competition will be correct at the time the competition ends. The winners will be notified as soon as possible.
Like For Like Featured Books
Eva Björg Ægisdottir Press Reviews
'Fans of Nordic Noir will love this moving debut from Icelander Eva Bjork Aegisdottir. It's subtle, nuanced, with a sympathetic central character and the possibilities of great stories to come' Ann Cleeves 'An exciting and harrowing tale from one of Iceland's rising stars' Ragnar Jonasson
'We're used to Icelandic writers lowering the temperature — in more ways than one — and Ægisdóttir proves to be adept at this chilly art as any of her confrères (and consoeurs). Elma is a memorably complex character, and Victoria Cribb's translation is (as usual) non-pareil' Financial Times
'A deserted lighthouse & a murdered woman set the scene for this haunting & compelling mystery where the dark secrets of a small town are shockingly exposed. As chilling and atmospheric as an Icelandic winter' Lisa Gray
'Elma leaves Reykjavik CID for a job with the police in her hometown of Akranes, deeming it "every bit as quiet as it appeared to be" — until the discovery of a murdered woman starts to unravel a thread of long-buried crimes hidden deep in the community. Elma is a fantastic heroine, making this a bestseller in Iceland' The Times
'Fans of Nordic Noir will love this moving debut from Icelander Eva Bjork Aegisdottir. It's subtle, nuanced, with a sympathetic central character and the possibilities of great stories to come' Ann Cleeves
Other editions of this book
About Eva Björg Ægisdottir
Eva Björg Ægisdottir has wanted to write books since she was 15 years old, having won a short story contest in Iceland. She worked as a stewardess to make ends meet while she wrote her first novel, The Creak on the Stairs. The book went on to win the Blackbird Award, a crime-writing prize hosted by Yrsa Sigurdardottir and Ragnar Jonasson, and became an Icelandic bestseller.
More About Eva Björg Ægisdottir
More Books By Eva Björg Ægisdottir
View All Books By Eva Björg Ægisdottir