LoveReading Expert Review of The Exiled
A compelling, assured and gutsy crime thriller set in Serbia among the refugee crisis. Anna returns to the borders of Hungary and Serbia for a holiday, there she finds herself in the middle of a dangerous investigation with chilling links to her own family. Kati Hiekkapelto allows information to wait, just out of sight, and then releases it to swirl, linger and provoke. Each new surprise ensured my opinion of Anna altered as I read, my attention was ensnared further, and I became completely absorbed by this tension filled read. With red herrings slipping through the story line, and an absolutely fascinating location, 'The Exiled' is a gripping and stimulating read. ~ Liz Robinson
The Exiled Synopsis
Murder. Corruption. Dark secrets. A titanic wave of refugees. Can Anna solve a terrifying case that's become personal?Anna Fekete returns to the Balkan village of her birth for a relaxing summer holiday. But when her purse is stolen and the thief is found dead on the banks of the river, Anna is pulled into a murder case. Her investigation leads straight to her own family, to closely guarded secrets concealing a horrendous travesty of justice that threatens them all. As layer after layer of corruption, deceit and guilt are revealed, Anna is caught up in the refugee crisis spreading like wildfire across Europe. How long will it take before everything explodes?Chilling, taut and relevant, The Exiled is an electrifying, unputdownable thriller from one of Finland's most celebrated crime writers.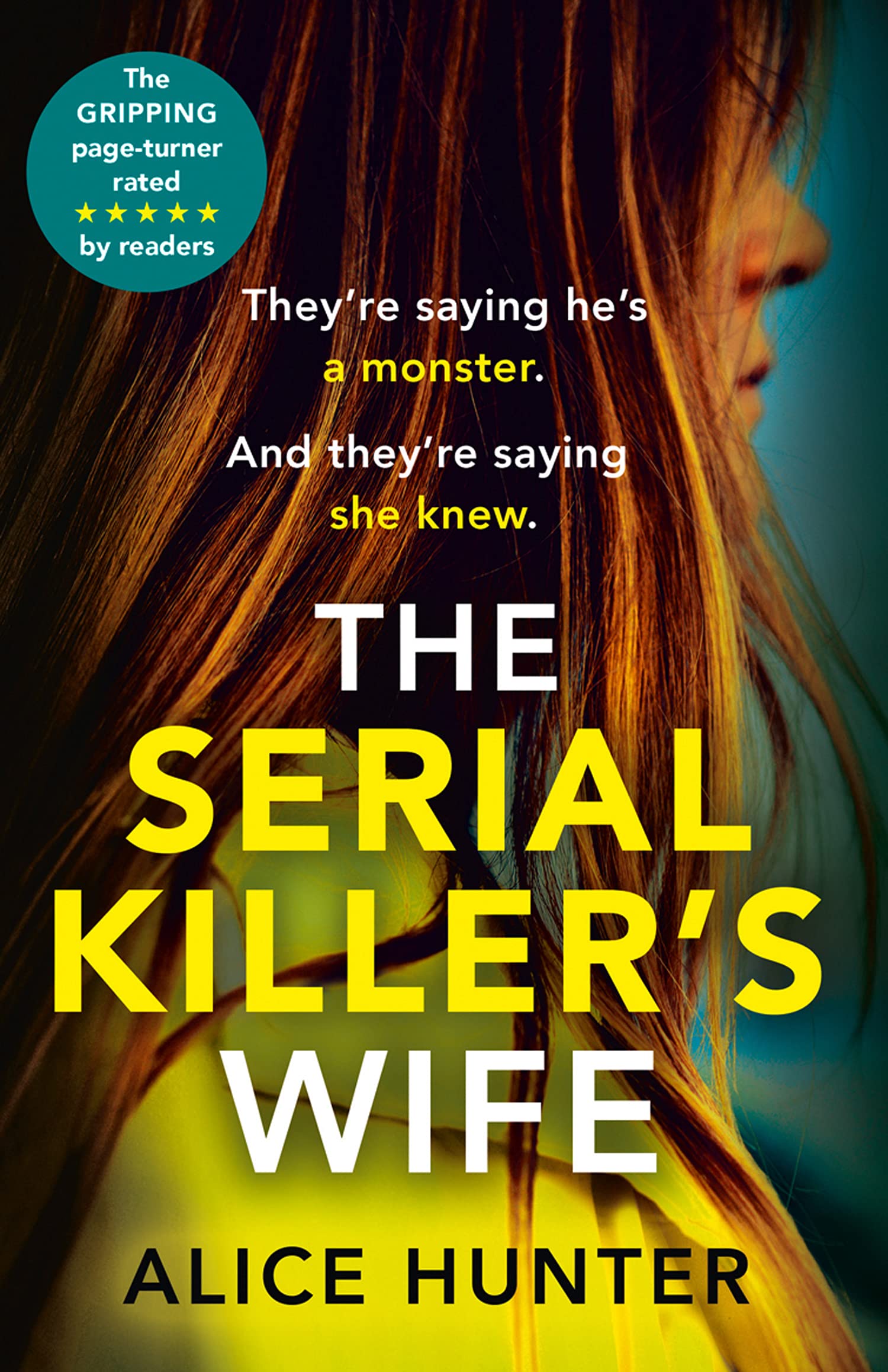 The Serial Killer's Wife by Alice Hunter is out now and to celebrate we are working with AVON to offer a copy of the paperback as well as a Colourblock Papier notebook. "A snaking twisting ride into the middle of a young family torn apart by allegations of murder." Liz Robinson, Expert Reviewer This draw is open only for UK residents currently in the UK and is free to enter, multiple entries from the same email address will only be counted once. The draw closes on 30th June 2021. Please ensure that the details you use to enter the competition will be correct at the time the competition ends. The winners will be notified as soon as possible.
Like For Like Featured Books
Kati Hiekkapelto Press Reviews
'Without a shadow of a doubt Kati Hiekkapelto has taken a firm place in the Nordic Noir sphere, creating tense, vivid and compelling stories, with strong characterisation . . . and a very contemporary social commentary. The novel, in perfect translation by David Hackston, is so beautifully multifaceted that I'm already rereading it.' Crime Review on The Defenceless
Other editions of this book
About Kati Hiekkapelto
Kati Hiekkapelto was born in 1970 in Oulu, Finland. She wrote her first stories at the age of two and recorded them on cassette tapes. The main characters in these early tales were elephants, elves and little girls, so she's moved on a little from that. Kati worked as a local private detective between 1979 and 1982, and solved many serious crimes committed by her neighbours. By the age of twelve she had read all Agatha Christie's novels, and was sure that her mother is going to poison her. In 1984 she had a bad hairdresser experience and became a punker. She's been punker, ...
More About Kati Hiekkapelto
More Books By Kati Hiekkapelto
View All Books By Kati Hiekkapelto