LoveReading Expert Review of The Unquiet Dead
August 2017 Debut of the Month
Provocative and stimulating, this debut crime thriller set in Canada, slams with impact. Two detectives begin an investigation into the death of a man who may have been involved in the Srebrenica massacre during the Bosnian war in 1995. Ausma Zehanat Khan holds a PhD in International Human Rights Law with a research specialisation in military intervention and war crimes in the Balkans, her experience and knowledge sets the tone of the novel as she takes fact and blends in fiction. It did take me a little time to settle into the story, and I appreciated the setting of the background of the Canadian police unit and politics. Each chapter is headed by a compelling, sometimes heartbreaking quotation which is explained in the notes. The story slowly grows and gathers pace, creating an intricate, intriguing moving jigsaw of pieces. The most striking part of the story for me, was when the past began to speak, I found myself flinching and yet I couldn't turn away. 'The Unquiet Dead' is quite simply, as fascinating as it is a challenging read. ~ Liz Robinson
The Unquiet Dead Synopsis
One man is dead.

But thousands were his victims.

Can a single murder avenge that of many?

Scarborough Bluffs, Toronto: the body of Christopher Drayton is found at the foot of the cliffs. Muslim Detective Esa Khattak, head of the Community Policing Unit, and his partner Rachel Getty are called in to investigate. As the secrets of Drayton's role in the 1995 Srebrenica genocide of Bosnian Muslims surface, the harrowing significance of his death makes it difficult to remain objective. In a community haunted by the atrocities of war, anyone could be a suspect. And when the victim is a man with so many deaths to his name, could it be that justice has at long last been served?

In this important debut novel, Ausma Zehanat Khan has written a compelling and provocative mystery exploring the complexities of identity, loss, and redemption.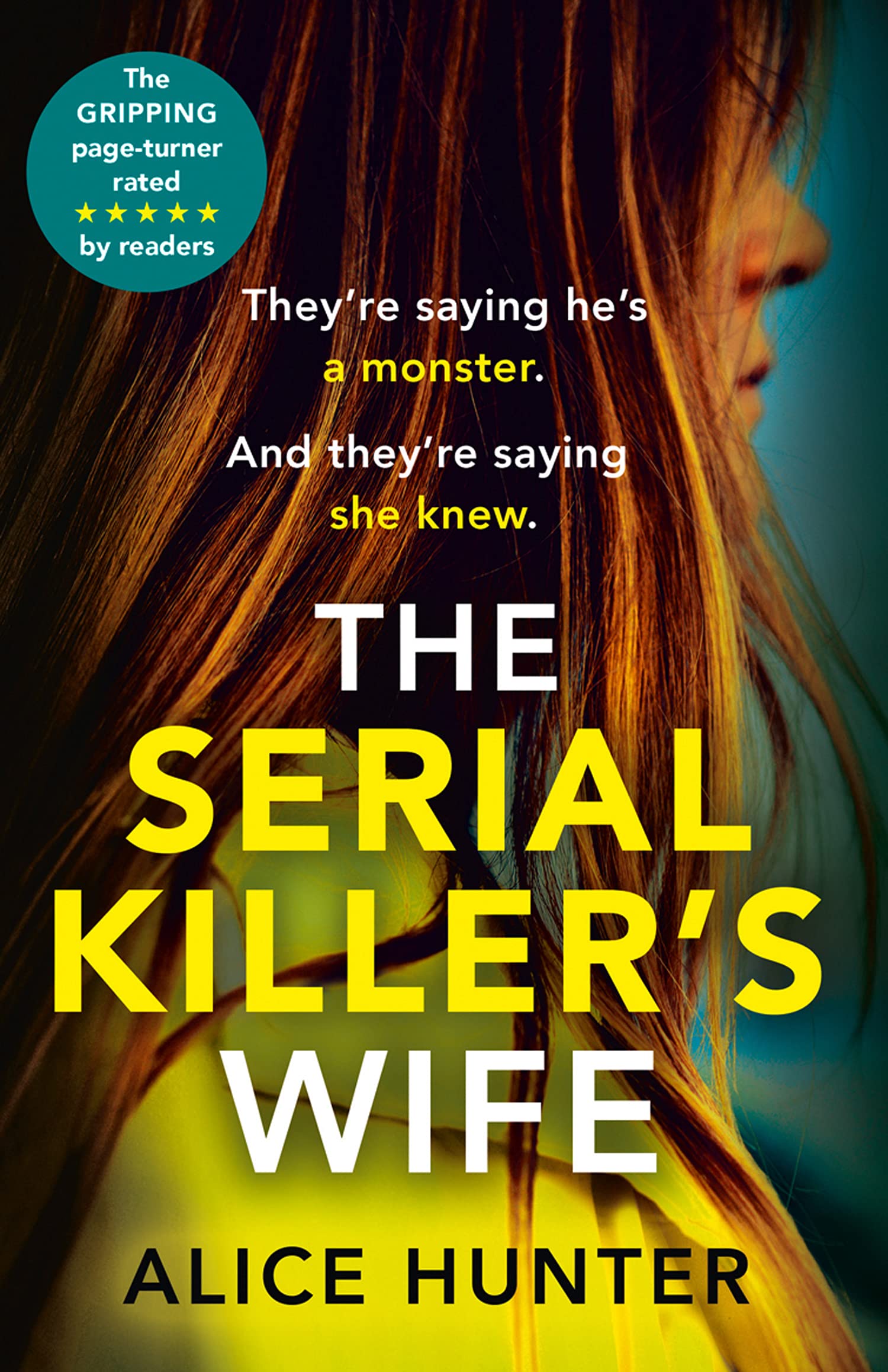 The Serial Killer's Wife by Alice Hunter is out now and to celebrate we are working with AVON to offer a copy of the paperback as well as a Colourblock Papier notebook. "A snaking twisting ride into the middle of a young family torn apart by allegations of murder." Liz Robinson, Expert Reviewer This draw is open only for UK residents currently in the UK and is free to enter, multiple entries from the same email address will only be counted once. The draw closes on 30th June 2021. Please ensure that the details you use to enter the competition will be correct at the time the competition ends. The winners will be notified as soon as possible.
Like For Like Featured Books
The Unquiet Dead Reader Reviews
In addition to our Lovereading expert opinion some of our Reader Review Panel were also lucky enough to read and review this title. You can click here to read the full reviews.
Sabine Little - 'I cherished it, it is very well written, and I hope many more people will read it, too, because it is very much worth reading.'
Phylippa Smithson - 'The genocide of WW2 is a popular story line in faction - it is rare to read a factional account of the crimes in Bosnia. This is a compelling mystery about those Bosnian crimes.'
Margaret Freeman - 'A powerful and thought provoking story.'
Sheila Dale - 'This book is very well written and very disturbing, a reminder of the horrors of war and how the innocent suffer for decisions completely outside their control.'
Sarah Musk - 'This book is difficult to read at times but you must read it. A story about a war criminal, it portrays the inhumanity of genocide and how terrible it is to not know the fate of missing families.'
Ed Robson - 'The Unquiet Dead is an impressive debut that approaches the crime thriller from an interesting new angle. Khan is clearly someone to watch!'
Helen Lowry - 'All I can say is – I couldn't put this book down! I was completely hooked from page one. The plot, the well-drawn characters, the descriptions. All added together to make a first-class debut novel.'
Angie Rhodes - 'When there are thousands of victims, can one murder avenge them all? This is the question at the heart of The Unquiet Dead.'
Ann Quintilla - 'A man falls to his death from Scarborough Bluffs. Was it an accident? Was he murdered? Although well-known in the neighbourhood was he really the man everyone thought they knew?'
Ausma Zehanat Khan Press Reviews
'compelling and challenging, this is a beautifully written and powerful story of inhumanity and justice' - Leigh Russell, bestselling author of the DI Geraldine Steel series
'Gripping...An intelligent plot and graceful writing make The Unquiet Dead an outstanding debut that is not easily forgotten' - Associated Press
'Beautiful and powerful (starred review)' - Publishers Weekly
'a debut to remember and one that even those who eschew the genre will devour in one breathtaking sitting' - The LA Times
'Compelling and hauntingly powerful...anyone looking for an intensely memorable mystery should put this book at the top of their list' - Library Journal
Other editions of this book
About Ausma Zehanat Khan
Ausma Zehanat Khan is the author of The Unquiet Dead, the first mystery in a series featuring detectives Esa Khattak and Rachel Getty, which won the Barry Award, the Arthur Ellis Award and the Romantic Times Reviewers Choice Award for Best First Novel. She has also written a forthcoming fantasy series for Harper Voyager. A frequent lecturer and commentator, Ausma holds a Ph.D. in International Human Rights Law with a research specialization in military intervention and war crimes in the Balkans. She completed her LL.B. and LL.M. at the University of Ottawa, and her B.A. in ...
More About Ausma Zehanat Khan