LoveReading Expert Review of The Swift and the Harrier
A truly, utterly, gripping English Civil War love story that is as fleet and majestic as the birds of the title. This is Minette Walters at her brilliant best.
Any new story by Minette Walters is grounds for great rejoicing and The Swift and The Harrier, her fourth historical fiction, is an impeccable stand alone that, from the opening eight words "As the hour for the priests' execution approached…" holds you in its thrall until the very last word of the final line.
Set 1642, in Dorset, tensions between friends and neighbours reflect the mood of the nation, as allegiance to the King and Crown confronts the rising tide of Parliamentarianism and bloody war stalks the land.
Jayne Swift is a trained and talented physician, from a loyal Royalist family, who heals without fear or favour. Dedicated to treating the sick and injured whatever their belief or politics, she wins the respect of all who know her through her diligence and professionalism, at a time when female physicians were barred from formal practise, and so being to medicine, albeit in fiction, what Sofonisba Anguisolla was, in reality, to art a century before.
As counterpoint to Swift's openness and straightforward morality is William Harrier, whose mysterious appearances, and apparent duplicity, mark him as a connected but untrustworthy character, for whom the war is but a means to achieve a greater good.
Impressively imagined and so beautifully written, The Swift and the Harrier is a perfect story, full of Walters' trademark sense of place and time, with characters that are so fully formed and natural you feel you know them, and all wrapped in a story so well drawn that the images it creates in your imagination will endure long after you finished reading it. It is a complete, perfect, triumph of a tale.
The Swift and the Harrier Synopsis
Dorset, 1642. When bloody civil war breaks out between the King and Parliament, families and communities across England are riven by different allegiances.
A rare few choose neutrality.
One such is Jayne Swift, a Dorset physician from a Royalist family, who offers her services to both sides in the conflict. Through her dedication to treating the sick and wounded, regardless of belief, Jayne becomes a witness to the brutality of war and the devastation it wreaks.
Yet her recurring companion at every event is a man she should despise because he embraces civil war as the means to an end. She knows him as William Harrier, but is ignorant about every other aspect of his life. His past is a mystery and his future uncertain.
The Swift and the Harrier is a sweeping tale of adventure and loss, sacrifice and love, with a unique and unforgettable heroine at its heart.
About This Edition
| | |
| --- | --- |
| ISBN: | 9781838954529 |
| Publication date: | 4th November 2021 |
| Author: | Minette Walters |
| Publisher: | Atlantic Books |
| Format: | Hardback |
| Pagination: | 512 pages |
| Primary Genre | Historical fiction |
| Recommendations: | |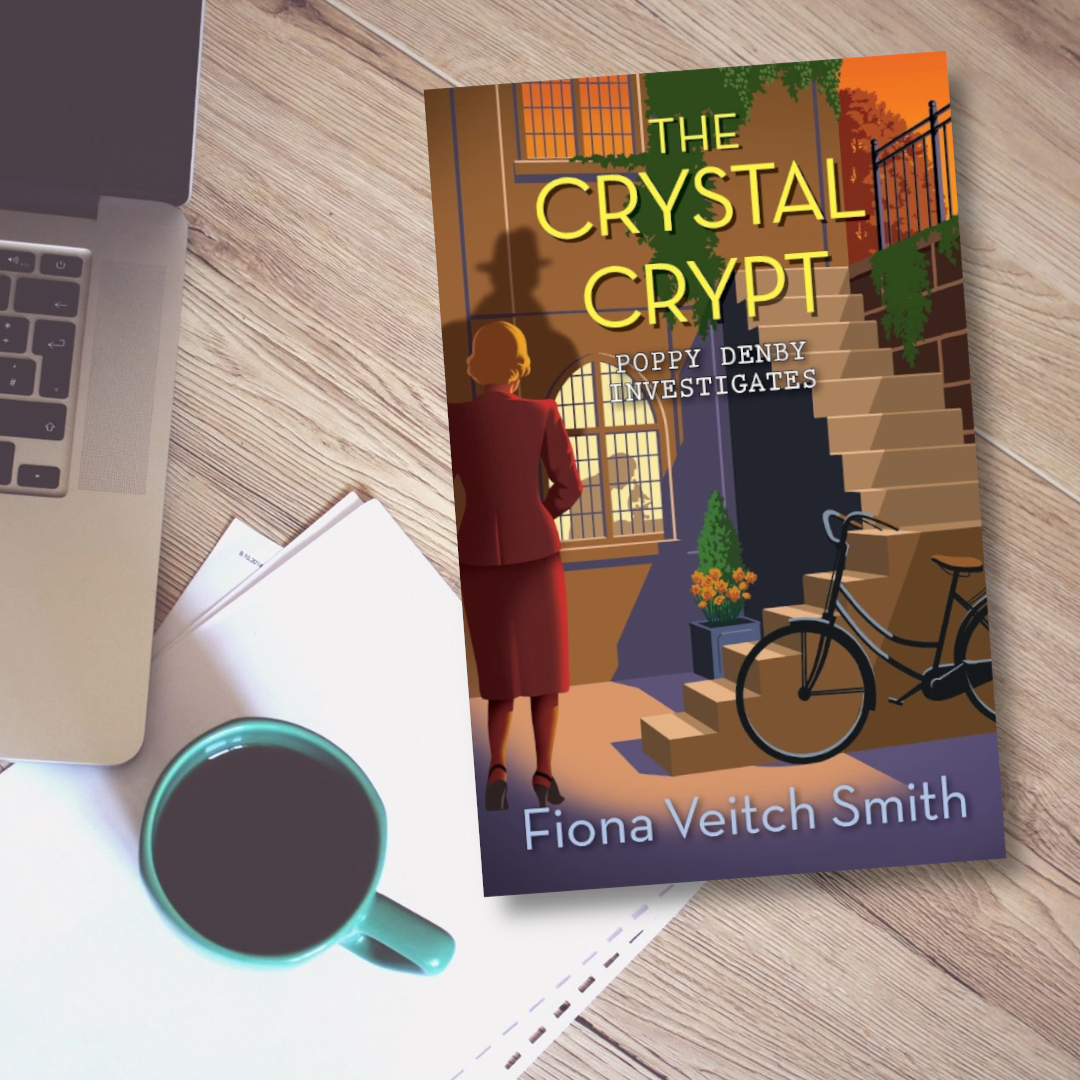 The Crystal Crypt, the latest in Fiona Veitch Smith's Poppy Denby Investigates series is a "wonderfully evocative and vivacious 1920's murder mystery [that] features a female sleuth and reporter investigating a suspicious death" Liz Robinson, Expert Reviewer To celebrate the release of The Crystal Crypt, we're working with Lion Hudson to give away the whole of the Poppy Denby Investigates series so far. This draw is open only for UK residents currently in the UK and is free to enter, multiple entries from the same email address will only be counted once. The draw closes on 12th December 2021. Please ensure that the details you use to enter the competition will be correct at the time the competition ends. The winners will be notified as soon as possible.
Like For Like Featured Books
The Swift and the Harrier Reader Reviews
In addition to our Lovereading expert opinion some of our Reader Review Panel were also lucky enough to read and review this title.
Rousing historical fiction and a real page-turner with an inspirational woman at its heart.
Following her two epic novels on the Black Death, Minette Walters returns with a rousing historical fiction novel and love story set against the backdrop of the English Civil War with an inspirational woman at its heart. Spanning 1942 to 1949 and predominantly set in Dorset the novel is centred around not yet twenty-seven-year-old Jayne Swift, a brilliantly drawn physician by training and a woman to be admired from a loyal Royalist family. A woman who has never conformed to expectations, Jayne is an intelligent, quick-witted and kind individual who makes no secret of her intention to remain neutral from the outset of the conflict and treat the wounded, whether they be Royalist or Parliamentarian.
As the conflict gathers pace with a siege at Lyme Regis where Jayne takes charge of a former hospital and wins plaudits aplenty, to returning to her own family home, itself divided by the conflict, wherever Jayne goes she seems to encounter William Harrier. In one instance a footman, in another a Knight or soldier comrade of her brother, William turns up everywhere and it is never quite clear on which side of the divide his loyalties lie. But who is he really?
The romance aspect of the story is muted and throughout plays second fiddle to the overriding story of the war dividing the nation and the opportunities it presents for Jayne to use her training as a physician. The story is vividly evoked throughout with a balance between details of the conflict, political machinations and Jayne's medical work. Unequivocally well-researched and both dramatic and fast-paced enough to make it a real page-turner, it is both an accessible and thoroughly entertaining introduction to the period.
This gripping and fascinating book dealt with the period of the English Civil war. It centred around the fortunes of one Dorset family whose members took opposing sides in the conflict. Jayne Swift - a physician - and William Harrier - a spy - are drawn to each other. They are supported by a number of convincing secondary characters. I am not normally drawn to historical fiction but the context and characters were well drawn and I wanted to find out what happened to them. An absorbing read - one which I will be recommending.
I found this book 'gripping and fascinating'. It dealt with the English civil war - a period I was unfamiliar with but that did not matter as the author brought the historical context to life. The book centred on the effect of the civil war on a Dorset family where different members held opposing views on the conflict and on the interactions between Jayne Swift - physician - and William Harrier - spy. I enjoyed reading about their developing friendship despite the odds and found the secondary characters equally convincing.
Historical fiction is not my typical read but I could not put this book down. It was convincing throughout and satisfying in its conclusion.
One I will be recommending.
This novel is a historical masterpiece, opening in 1642, predominantly focusing on the role of women, strong women in the context of the Civil War. It is both entertaining and educational.
Minette Walters enables us to step into the Tardis and travel seamlessly to the 17th Century – her descriptive and evocative writing conjuring up the odours, sounds, and sights of a crucial period during the Civil War when battles between the Royalists and Parliament rage causing untold horror and devastation.
Deeply embedded within this is the story of Jayne Swift, a renowned physician from a Dorset family following the Royalist cause. But Jayne's commitment to her profession by far outweighs any political allegiance and she throws herself into the cause of healing – attending the wounded and the dying on the battlefields.
While Jayne tends the sick across the region, she keeps meeting the same man – a man known as 'William Harrier,' a man taking on various personas and a key player in different scenarios and loyalties. Their stories are interwoven and intriguing and surrounded by harsh family divisions and fortunes. Minette Walters keeps the reader guessing his real identity.
This novel is a historical masterpiece, opening in 1642, predominantly focusing on the role of women, strong women in the context of the Civil War. It is both entertaining and educational.
Minette Walters Press Reviews
Both gripping and fascinating. The civil war in Dorset is evoked brilliantly, the characters are real and intriguing and the love story tender. -- Elizabeth Buchan
I loved every moment of this brilliantly evocative saga of struggle, love and danger set against the horrors of civil war -- S W Perry, bestselling author of The Jackdaw Mysteries
A staggeringly talented writer - Guardian on The Last Hours
Wonderful and sweeping, with a fabulous sense of place and history - Kate Mosse on The Last Hours
Enthralling... I was caught from the first page - Julian Fellowes on The Last Hours
A Vividly-wrought and powerful story - Elizabeth Fremantle on The Last Hours