LoveReading Expert Review of Standing in Another Man's Grave
November 2012 Book of the Month.
The brand new crime novel from number one bestselling author Ian Rankin. Since Rebus' first appearance in 1987, the novels have gained global acclaim, become international bestsellers and won Ian Rankin numerous awards. Rebus' retirement in 2007 brought a huge outcry from his fans and hit headlines across the UK. His return was one of the most hotly anticipated literary events of 2012.
Ian Rankin says of the return of Rebus:
"I felt there was unfinished business between the two of us. He had never really gone away but was working for Edinburgh's cold case unit. And I knew I had a story that was a perfect fit for him."
Standing in Another Man's Grave Synopsis
The 18th Inspector Rebus novel from Ian Rankin.
A series of seemingly random disappearances - stretching back to the millennium. A mother determined to find the truth. A retired cop desperate to get his old life back...
It's been some time since Rebus was forced to retire, and he now works as a civilian in a cold-case unit. So when a long-dead case bursts back to life, he can't resist the opportunity to get his feet under the CID desk once more. But Rebus is as stubborn and anarchic as ever, and he quickly finds himself in deep with pretty much everyone, including DI Siobhan Clarke. All Rebus wants to do is uncover the truth. The big question is: can he be the man he once was and still stay on the right side of the law?
About This Edition
| | |
| --- | --- |
| ISBN: | 9781409144717 |
| Publication date: | 8th November 2012 |
| Author: | Ian Rankin |
| Publisher: | Orion (an Imprint of The Orion Publishing Group Ltd ) an imprint of Orion Publishing Co |
| Format: | Hardback |
| Primary Genre | Crime and Mystery |
| Other Genres: | |
| Recommendations: | |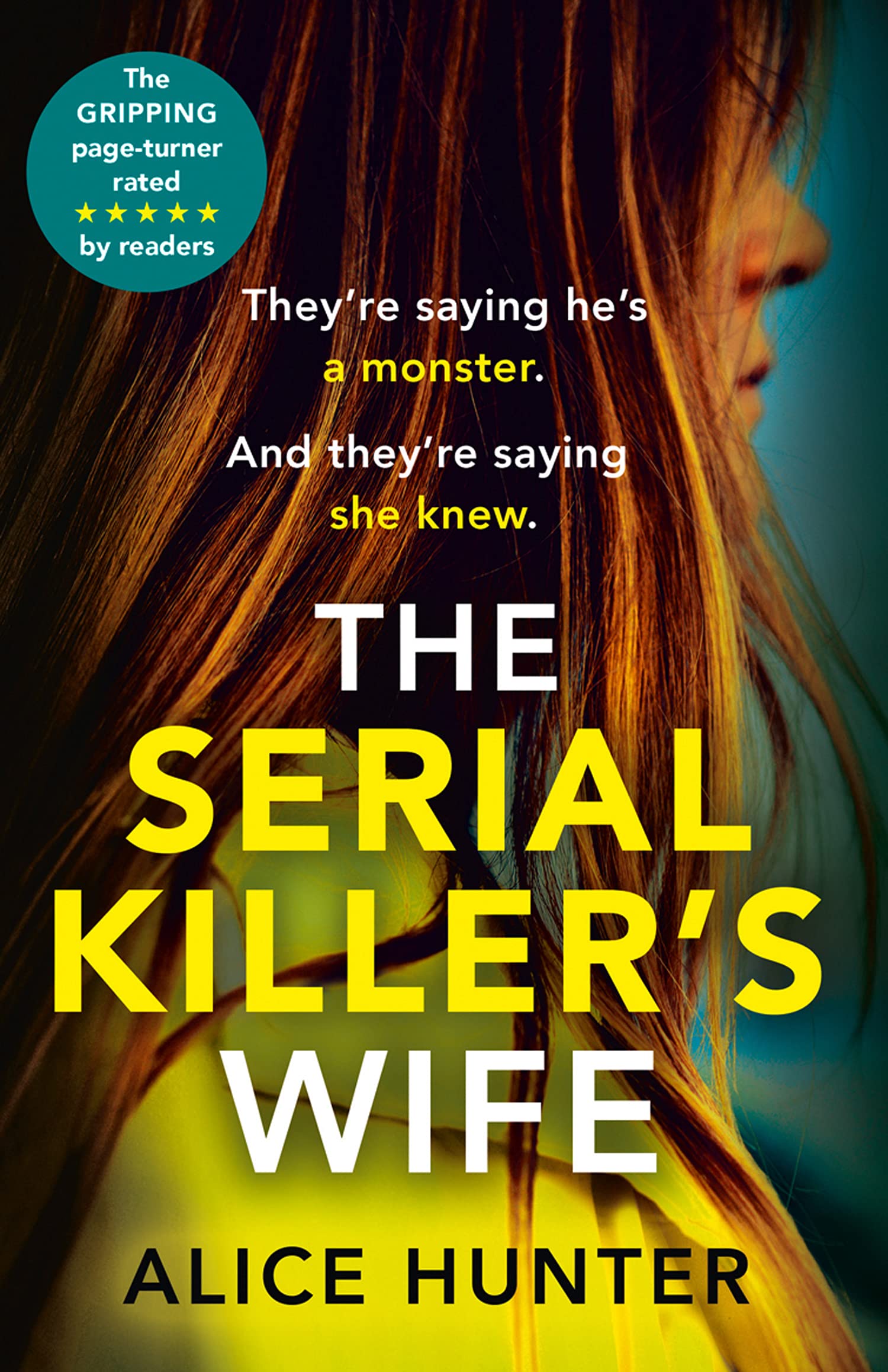 The Serial Killer's Wife by Alice Hunter is out now and to celebrate we are working with AVON to offer a copy of the paperback as well as a Colourblock Papier notebook. "A snaking twisting ride into the middle of a young family torn apart by allegations of murder." Liz Robinson, Expert Reviewer This draw is open only for UK residents currently in the UK and is free to enter, multiple entries from the same email address will only be counted once. The draw closes on 30th June 2021. Please ensure that the details you use to enter the competition will be correct at the time the competition ends. The winners will be notified as soon as possible.
Like For Like Featured Books
Standing in Another Man's Grave Reader Reviews
In September 2012 Lovereading asked members and browsers whether they would like to review this title for us. A few lucky readers were selected to do so and below you can find out what they thought:
'This is a pacy crime thriller with expertly drawn, vivid yet familiar characters. It's impossible not to become totally engrossed in this punchy story. I just loved it.' - Joan Hill - Click here to read the full review.
'Fantastic to have Rebus back in action again – reading this book feels like meeting up with an old friend and catching up on old times – it feels like he's never been away.' - Jennifer Stewart - Click here to read the full review.
'One of the best books I've read this year!...I really enjoyed this book and would recommend it to others. Within the first few pages I already decided I liked Rebus. He has the most brilliant responses and lines that make you laugh out loud. He doesn't always do things by the book but you would definitely want him on your side because in the end he gets results.' - Reba Khatun - Click here to read the full review.
'A long time since I have read a book of such brooding and devilish ingenuity. Page turner, unputdownable are the usual cliched praise but in this instance fully deserved.Rankin has bought Rebus back and he's better than ever.' Barry Griffiths - Click here to read the full review.
'Make no mistake, Rebus is back! As laconic and as insolent as ever, he remains his own man, tenacious and determined to get to the truth...Truly Ian Rankin and John Rebus have lost nothing of their respective skills. Long may they continue to enthrall.' - Ray Orgill - Click here to read the full review.
The plot and characterisations are gripping, making this a book that I really wanted to read quickly but didn't want to finish Tracey Poulter - Click here to read the full review.
Standing In Another Man's grave is a brilliant read; Ian Rankin at his gritty best. I hope Rankin and Rebus continue to bring enjoyment to crime fiction fans for a long time to come. – Emily Wright Click here to read the full review.
Having read all the previous Rebus novels, I was eagerly awaiting this book and it did not disappoint… it was a great book which will appeal to anybody who likes a fast moving read. Elisabeth Thomas - Click here to read the full review.
'I was eagerly awaiting this book as I am a massive fan of Rebus books. I was however very disappointed. I found that it started very slowly and seemed to take a while to warm up and pick up pace. For me it lacked the grittiness of his previous novels, posssibly because the role of Rebus in the police force has changed so he is no longer his own boss but has to bow to his superiors. Although he does break away and finally solves the case on his own I just found that the whole book was lukewarm, for me a real disappointment' - Judith Cooper
Ian Rankin Press Reviews
'Rebus has returned... and it's a treat to welcome him back' The Times
'Needless to say, Rankin soon - once again - has the bit between his teeth. Rankin, as ever, does this better than most' Good Book Guide
'The prose is as ferocious as ever; the sense of place matchless; this is British crime-writing of the finest, lasting quality.' Daily Mail
'Rebus is without doubt one of the funniest among the classical fictional detectives, and his 19th case features some fine one-liners... Standing in Another Man's Grave is Rankin's most interesting book politically... Cheeringly, it seems clear from the final pages that there will be more Rebus books to chart the next stage in Scotland's story.' Guardian
'Rankin draws us into a thematically rich plot that evolves into a meditation on morality and how best to asses a man's worth... Rebus is one of the most popular fictional characters of our generation.' Irish Times
'Gritty and hard-hitting, it's the work of a writer at the very top of his game.' Sunday Mirror