LoveReading Expert Review of Castle of Water
April 2017 Debut of the Month.
An emotional, heart-stopping, and mesmerising debut novel. 34 year old retired banker and burgeoning artist Barry from New York, and 28 year old just-married Parisian architect Sophie, are the sole survivors of a plane crash in the middle of the Pacific Ocean. Stranded on a small uninhabited island, with only themselves and a small survival kit for company, can they withstand the trials that nature and the universe hurls at them? Chapter one was an unexpected and intriguing start, setting questions hovering in my mind, before I was propelled straight into the middle of a boiling, seething mass of water. Dane Huckelbridge's clear, strong writing planted me firmly on the island, I witnessed shock, awe, and fear, laughter blurted out of me, I looked up at the sky, discovered joy, counted the days, felt hearts flutter. 'Castle of Water' is a gorgeous, captivating, surprising novel, one that storms your senses, yet encourages whispers of thoughts to escape your mind, and I absolutely loved it. ~ Liz Robinson
Castle of Water Synopsis
Told in mesmerising prose, with a charm and rhythm entirely its own, CASTLE OF WATER is more than just a classic castaway story. It is a stirring reflection on love's restorative potential, as well as a poignant reminder that home-be it a flat in Paris, a New York apartment, or a desolate atoll a world away-is where the heart is...For Sophie Ducel, her honeymoon in French Polynesia was intended as a celebration of life. The proud owner of a thriving Parisian architecture firm, co-founded with her brilliant new husband, Sophie has much to look forward to-including a visit to the island home of her favorite singer, Jacques Brel. For Barry Bleecker, the same trip was meant to mark a new beginning. Turning away from his dreary existence in Manhattan finance, Barry had set his sights on fine art, seeking creative inspiration on the other side of the world-just like his idol, Paul Gauguin. But when their small plane is downed in the middle of the South Pacific, the sole survivors of the wreck are left with one common goal: to survive. Stranded on an island the size of a city block, hundreds of miles from civilization, the two castaways must reconcile their differences and learn to draw on one another's strengths if they are to have any hope of making it home.
About This Edition
| | |
| --- | --- |
| ISBN: | 9780008217853 |
| Publication date: | 6th April 2017 |
| Author: | Dane Huckelbridge |
| Publisher: | HQ an imprint of Harlequin (UK) |
| Format: | Paperback |
| Pagination: | 384 pages |
| Collections: | |
| Primary Genre | Relationship Stories |
| Other Genres: | |
| Recommendations: | |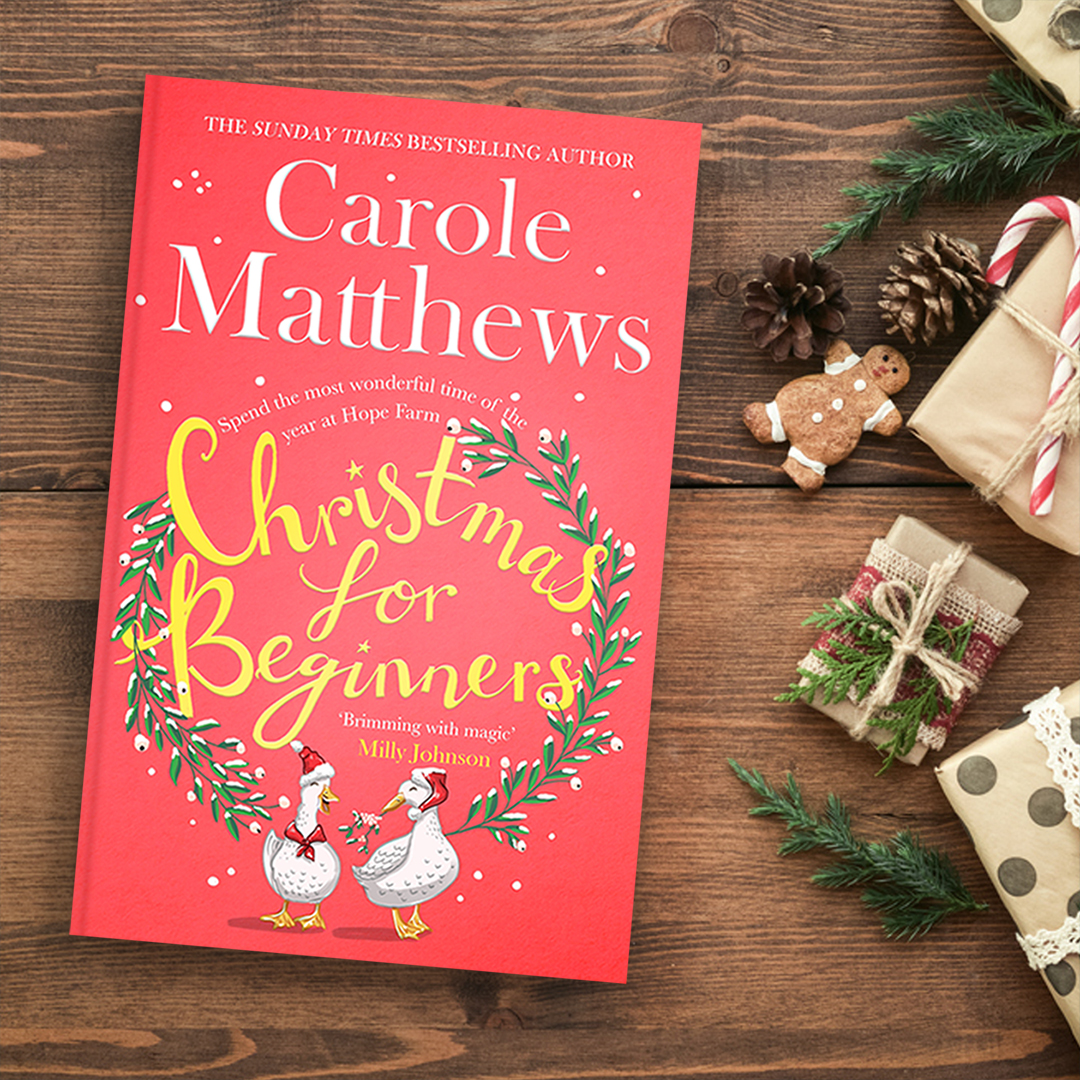 To celebrate the paperback release of Christmas for Beginners by Carole Matthews, "the most gorgeous and uplifting relationship tale" and 25 years since she was first published, we are working with Little, Brown Book Group to give away a ten book bundle! This draw is open only for UK residents currently in the UK and is free to enter, multiple entries from the same email address will only be counted once. The draw closes on 16th January 2022. Please ensure that the details you use to enter the competition will be correct at the time the competition ends. The winners will be notified as soon as possible.
Like For Like Featured Books
Dane Huckelbridge Press Reviews
'Castle of Water is a unique, inventive exploration of love, loss, and survival. The novel's two characters, lost and alone on a Polynesian island, must rely on each other when the world has forgotten all about them. Castle of Water is a compelling portrait of what it means to be rescued-both literally and figuratively-by hope, ingenuity, and love.' - Kristin Hannah, #1 New York Times bestselling author of The Nightingale
'Brilliant, clever, riveting pick your adjective, they all apply. But do pick up Castle of Water, just be careful when you pick it up. For Huckelbridge has spun a yarn that is sure to cost you sleep while you race to the remarkable end. It's that good.' - Thomas Christopher Greene, bestselling author of The Headmaster's Wife