LoveReading Expert Review of The Love Songs of W.E.B. Du Bois
Travel with Ailey as she explores her family through two hundred years in this penetrating and powerful novel we proclaim as a must-read future classic.
A soaring, sweeping, truly beautiful and far-reaching novel that calls for emotions to respond on every level. Ailey's maternal line has lived in a small Georgia town since arriving from Africa in bondage, as she grows up she begins to uncover her family's past. Author Honoree Fanonne Jeffers is a published award-winning poet, and it shows. This debut novel feels urgently and vibrantly alive and yet also slips into feelings like a lyrical dreamy song. While Ailey and her family remain as a constant through the book, other stories enter and initially read as a separate tale before slowly joining to create a whole. I felt as though I was part of a wave on the ocean and I was gathered in to live in each moment. This story breathes. It exists. It was. It will be. The intensity of the pain flows through every page, gaining strength, knowledge, and love. Already published in the US, The Love Songs of W.E.B. Du Bois was chosen as an Oprah Book Club pick, it was a New York Times bestseller, and the Washington Post stated it is: "The kind of book that comes around only once in a decade". This is a novel to read slowly, to allow yourself to feel, to soak up the words. I hope you get a sense in my review of just how stunning it is. For me, it's a must-read and I will be recommending this book far and wide. Both hugely epic and intimate in scale, The Love Songs of W.E.B. Du Bois is extraordinarily powerful. Convincing and commanding, we declare it a LoveReading Star Book as well as Liz Pick of the Month, it deserves to be on everyone's reading lists and a future classic.
The Love Songs of W.E.B. Du Bois Synopsis
A breathtaking and ambitious debut novel that chronicles the journey of multiple generations of one American family, from the centuries of the colonial slave trade through the Civil War to our own tumultuous era, by prize-winning poet Honorée Fanonne Jeffers.
The great scholar, W. E. B. Du Bois, once wrote about the Problem of race in America, and what he called 'Double Consciousness,' a sensitivity that every African American possesses in order to survive. Since childhood, Ailey Pearl Garfield has understood Du Bois's words all too well.
Ailey grows up in the north in the City but spends summers in the small Georgia town of Chicasetta, where her mother's family has lived since their ancestors arrived from Africa in bondage. From an early age, Ailey fights a battle for belonging that's made all the more difficult by a hovering trauma, as well as the whispers of women - her mother, Belle, her sister, Lydia, and a maternal line reaching back two centuries - that urge her to succeed in their stead.
To come to terms with her own identity, Ailey embarks on a journey through her family's past, uncovering the shocking tales of generations of ancestors - Indigenous, Black, and white - in the deep South. In doing so she must learn to embrace her full heritage, a legacy of oppression and resistance, bondage and independence, cruelty and resilience that is the story - and the song - of America itself.
An intimate yet sweeping novel with all the dazzling force of Yaa Gyasi's Homegoing and Jesmyn Ward's Sing, Unburied, Sing, The Love Songs of W.E.B. Du Bois is unforgettable debut that is set to be one of the most talked about books of the year.
'Beautiful ... In Jeffers' deft hands, the story of race and love in America becomes the Great American Novel' JACQUELINE WOODSON, author of Red at the Bone
About This Edition
| | |
| --- | --- |
| ISBN: | 9780008516451 |
| Publication date: | 20th January 2022 |
| Author: | Honorée Fanonne Jeffers |
| Publisher: | Fourth Estate Ltd an imprint of HarperCollins Publishers |
| Format: | Hardback |
| Pagination: | 816 pages |
| Collections: | |
| Primary Genre | Literary Fiction |
| Other Genres: | |
| Recommendations: | |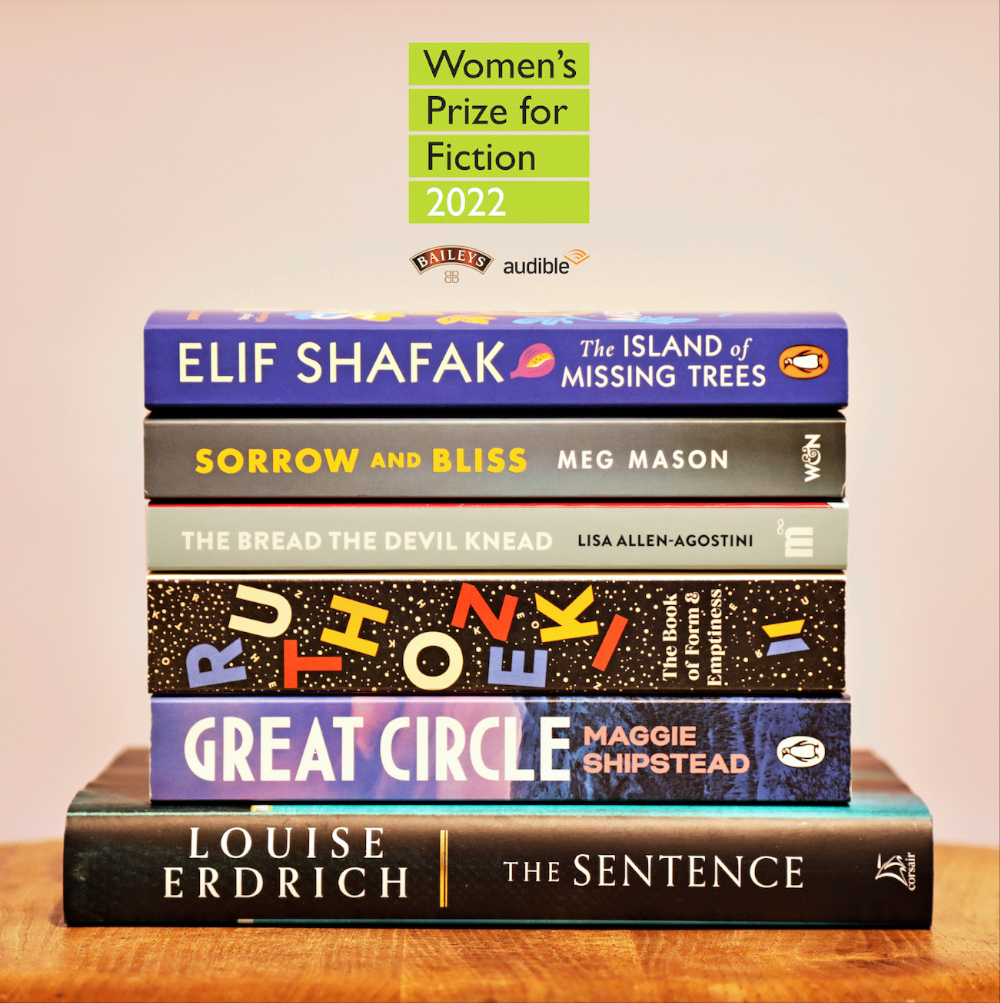 The Women's Prize for Fiction – the greatest celebration of women's creativity – today announces its 2022 Shortlist. And what a thing of beauty it is. Win a copy of the Shortlist with LoveReading. The Bread The Devil Knead by Lisa Allen-Agostini The Sentence by Louise Erdrich Sorrow and Bliss by Meg Mason The Book of Form and Emptiness by Ruth Ozeki The Island of Missing Trees by Elif Shafak Great Circle by Maggie Shipstead This draw is open only for UK residents currently in the UK and is free to enter, multiple entries from the same email address will only be counted once. The draw closes on 29th May 2022. Please ensure that the details you use to enter the competition will be correct at the time the competition ends. The winners will be notified as soon as possible.
What To Read After The Love Songs of W.E.B. Du Bois
Honorée Fanonne Jeffers Press Reviews
'A staggering and ambitious saga ... Themes of family, class, higher education, feminism, and colorism yield many rich layers. Readers will be floored' Publishers Weekly, starred review
''Whatever must be said to get you to heft this daunting debut novel by Honoree Fanonne Jeffers, I'll say, because The Love Songs of W.E.B. Du Bois is the kind of book that comes around only once a decade ... the journey is engrossing, and the view from the summit will transform your understanding of America ... With the depth of its intelligence and the breadth of its vision, The Love Songs of W.E.B. Du Bois is simply magnificent' Washington Post
'If you read one book this year, choose this one ... With the arrival of this epic novel of family, race, and ancestral legacy, one of America's finest poets has announced herself as a storyteller of the highest magnitude. Absolutely brilliant' Dolen Perkins-Valdez, author of Wench and Balm
'A family saga that is just as brilliant as it is necessary, just as intimate as it is expansive. An outstanding portrait of an American family and in turn, an outstanding portrait of America' Angie Thomas, author of The Hate U Give
'The gorgeous prose one expects from a gifted, accomplished poet, masterful and stunning, as she explores both the bountiful resilience of Black folks and the insidious depravity wrought by white supremacy. These Love Songs make for a frank, feminist, and unforgettable read' Deesha Philyaw, author of The Secret Lives of Church Ladies
'Sweeping, masterly ... Quite simply the best book that I have read in a very, very long time ... Just as Toni Morrison did in Beloved, Jeffers uses fiction to fill in the gaping blanks of those who have been rendered nameless and therefore storyless ... 'Love Songs' is so satisfying because it generously feeds a hunger that you might not have even realized you had' New York Times