LoveReading Expert Review of Park Life Around the World in 50 Parks
Park Life is a stroll through 50 of the world's most loved urban green spaces and a passionate celebration of their value in our lives.
Like many of us, when lockdown gripped, travel journalist Tom Chesshyre took to the local park for his one walk a day with more purpose and curiosity than ever before. His excursions through Richmond Park in South West London drew him into researching its rich history, which in turn prompted him to revisit his old notes from park visits across the planet. From Pyongyang to Bogotá and Edinburgh to Cape Town it becomes clear how parks are not only universally necessary to our quality of life, they are also essential to our cities' histories, rich with stories and full of links to events and characters long gone. Park Life is more than just a guide to joyous green spaces, it's a history of world urbanisation sketched with fondness from the peace and quiet of a park bench.
Park Life Around the World in 50 Parks Synopsis
If the pandemic has taught us one thing, it's that people love parks
As horizons shrank, we took stock. At first, a sense of panic set in: nowhere to go, nothing to do...
Then we all went to the park, and we realized something: we need greenery - we crave it.
Whether we're in Colombia or Korea, America or Australia, urban parks are places where we can find calm amid the chaos. They can also (more often than we may realize) conceal intriguing hidden histories, and can tell us something about modern life in our frenzied world, too.
With fondness and humour, travel writer Tom Chesshyre recalls 50 of his favourite urban parks from across the world, in a love letter to the green escapes that bring us joy in our cities.
About This Edition
| | |
| --- | --- |
| ISBN: | B09D8Q8CPN |
| Publication date: | 9th September 2021 |
| Author: | Tom Chesshyre |
| Publisher: | Summersdale Publishers Ltd |
| Format: | Ebook |
| Primary Genre | Travel |
| Other Genres: | |
| Recommendations: | |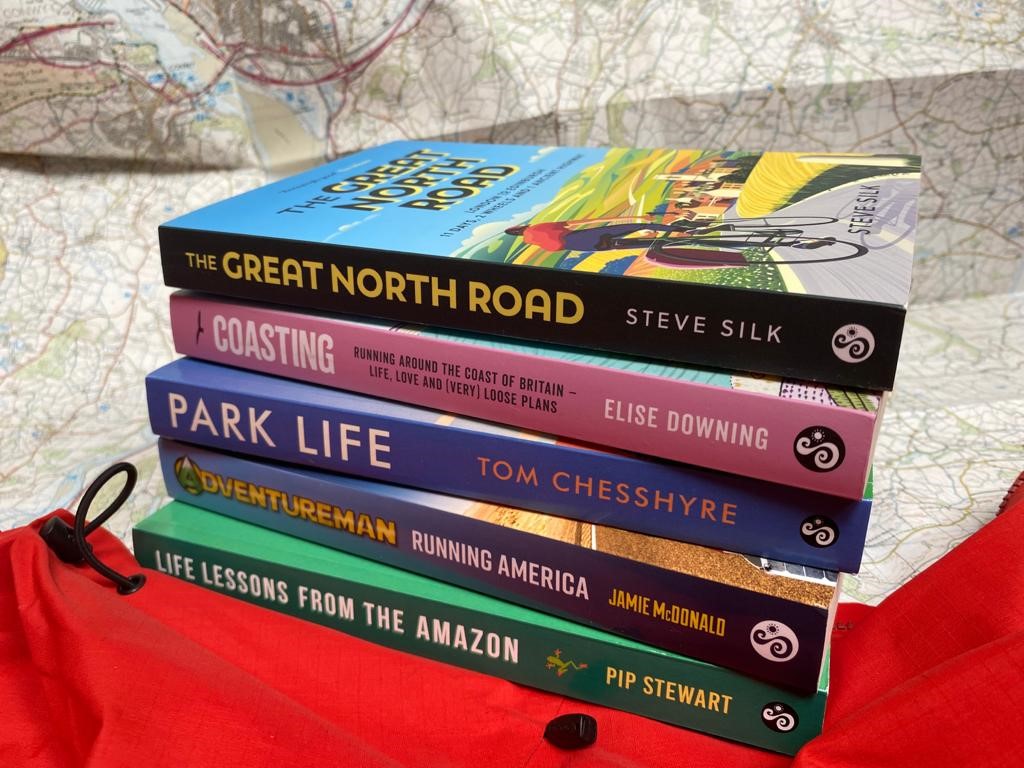 If you're looking for adventure then this is the competition for you! We are giving away FIVE bundles of books from Summersdale Publishers including a paperback copy of Coasting, The Great North Road, Running America, Life Lessons from the Amazon and Park Life! Enter below - good luck!
Tom Chesshyre Press Reviews
Praise for Park Life;
Ever enterprising, Tom Chesshyre has made a virtue of necessity in this celebration of 50 worldwide parks he has explored over the years. As all our physical horizons shrank, his mental horizons expanded, prompted by memories, old notebooks and photographs and background reading. With an engagingly light touch, his recollections and descriptions are by turns wry and reflective. A truly imaginative "Look Back in Lockdown". Stephen McClarence, travel writer
A delightfully personable and impressively global gazetteer to parks and green spaces. Travis Elborough, author of A Walk in the Park: The Life and Times of a People's Institution
Everyone has their favourite park. Whatever influences your own preference, Chesshyre's inspired selection from around the world amplifies how parks are so much more than green spaces. It is also a timely reminder that green is the colour of the outdoors; we ignore it at our peril. Richard Hammond, Green Traveller
Park Life is a journey into memory, and the pleasures of those places that we once took for granted. Parks are the increasingly contested common ground where people – meant to stay apart – come together to share more than just space. However, because they are public they are often under threat, and Chesshyre shows how these urban refuges are essential parts of our cities. This is a book to dream in. Leo Hollis, author of Cities Are Good for You: The Genius of the Metropolis
Other editions of this book
About Tom Chesshyre
Tom Chesshyre's ten travel books have covered a 23,000-mile round-the-world train journey, walking the Thames, exploring "unsung Britain", inter-railing to Venice, crossing North Africa after the Arab Spring, reporting on the "dark side" of the Maldives and taking slow trains around Spain. He has crisscrossed the globe for stories for The Times, the Daily Mail, The Mail on Sunday and The Critic.
More About Tom Chesshyre