LoveReading Expert Review of The Other Black Girl
A powerful page-turning exposé of white privilege and prejudice in the modern workplace centred around an unforgettable young Black female editorial assistant in a New York publishing house.
Whip-smart, incisive and incredibly gripping, Zakiya Dalila Harris's The Other Black Girl presents a powerful exposé of publishing's unpleasant underbelly - the elitism, nepotism, poor pay, and petty power-play some senior editors exert over their assistants. Think The Devil Wear Prada with edge - its young editor protagonist wants to publish writers whose voices matter. It's a world of white gatekeepers, white privilege, with displays of (cue tiny violin) white affront when poor behaviour is called out. And all this is done through twenty-six-year-old editorial assistant Nella Rogers, the only Black employee at New York's prestigious Wagner Books publishing house. After feeling isolated and exhausted by the everyday micro-aggressions of her workplace, Nella is delighted when Hazel, the "Other Black Girl", starts working next to her - until Nella starts receiving threatening notes telling her to leave the company, while having to deal with increasingly problematic office politics.
Though the novel is set in the publishing world, it will resonate with anyone, for example, who's doubted the authenticity of their workplace's commitment to diversity. In Nella's case, she was part of Wagner Books' diversity group, but company interest soon waned, with no one really getting the point, or understanding why representation matters - why it matters to get it right. The brutal reality of the company's lip service attitude to equality and representation is exposed when Nella speaks out about a white male author's offensively clichéd portrayal of a Black female character. When he (cue another tiny violin) gets upset, feeling accused of racism, she's expected to apologise. Never mind about his lazy, dubious characterisation - the poor man's feelings have been hurt, goddammit!
That this is nothing new is revealed through the interwoven story of Kendra Rae, Nella's editorial heroine who blazed inspirational trails before her - but what happened to Kendra after editing a huge bestseller, she wonders? It turns out that as Nella faced a backlash after (gently) calling out her author's caricature, Kendra's "sin" was also telling it like it is, being "someone who rejected what was expected of her as a Black woman in a predominantly white industry."
Chiming with wit and vital commentary, this debut is a thrilling feat of fiction, with twists that are impossible to see coming.
The Other Black Girl Synopsis
Twenty-six-year-old editorial assistant Nella Rogers is tired of being the only Black employee at Wagner Books. Fed up with the isolation and the micro-aggressions, she's thrilled when Hazel starts working in the cubicle beside hers. They've only just started comparing natural hair care regimens, though, when a string of uncomfortable events cause Nella to become Public Enemy Number One and Hazel, the Office Darling.
Then the notes begin to appear on Nella's desk: LEAVE WAGNER. NOW.
It's hard to believe Hazel is behind these hostile messages. But as Nella starts to spiral and obsess over the sinister forces at play, she soon realises that there is a lot more at stake than her career.
Dark, funny and furiously entertaining, The Other Black Girl will keep you on the edge of your seat until the very last twist.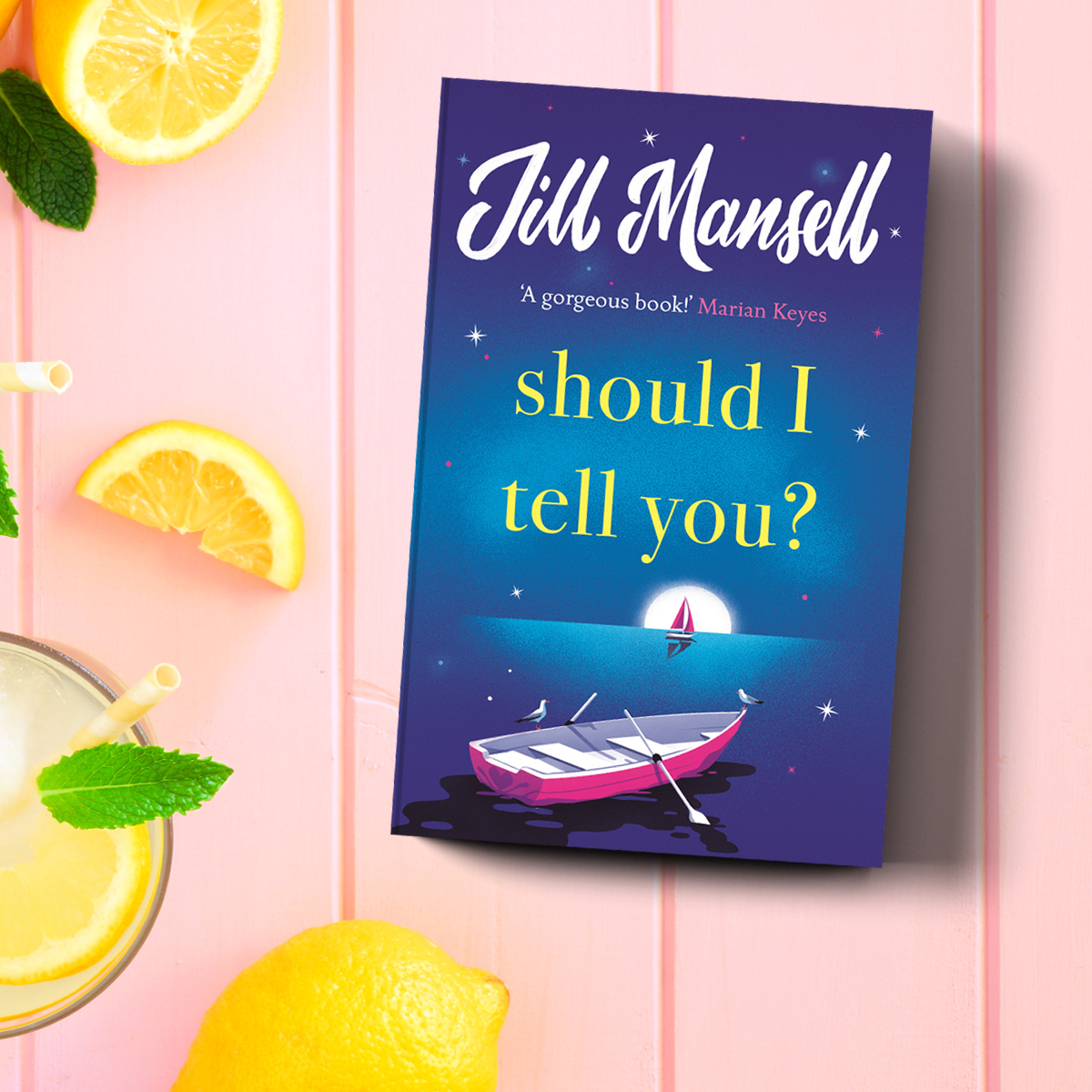 "Escape to a joyful corner of Cornwall with this heartening novel that overflows with love, friendship and a healthy smattering of sunshine." Lindsay Quayle, Expert Reviewer To celebrate the release of Should I Tell You by Jill Mansell, we are working with Headline to give away 3 signed copies of the paperback. This draw is open only for UK residents currently in the UK and is free to enter, multiple entries from the same email address will only be counted once. The draw closes on 10 July 2022. Please ensure that the details you use to enter the competition will be correct at the time the competition ends. The winners will be notified as soon as possible.
What To Read After The Other Black Girl
Zakiya Dalila Harris Press Reviews
Zakiya Dalila Harris has written one of the books of the year. Piercing and funny . . . The book builds up to a climax that really will blow your mind - Stylist
Weaving in important discussions around race, navigating white spaces and the corporate world, this is a vital piece of literature that will have you howling and wincing at the same time - Refinery29 UK
[This] stunning debut . . . flies into uncharted territory as a racially charged thriller/horror mash-up and perfectly sticks its unpredictable landing . . . Timely and timeless - The Times
Bright and funny . . . You will turn page after page after page in your eagerness to unravel this unique tale -- Oyinkan Braithwaite, New York Times This tale of office racism feels like a thriller and ends up somewhere close to sci-fi. The payoff is darkly, brutally twisted, a witty commentary on the behaviours people adopt in order to get ahead within oppressive structures - Guardian
A bitingly satirical novel about race and the workplace - Independent
Packed full of shrewd observations on power struggles and strength, this is unputdownable - Cosmopolitan UK
I loved it! This is one of the cleverest books I've read for years . . . The subtlety of Nella's character is incredible . . . so brilliantly fine-tuned. I fully expect to see this book sweeping all the prize lists -- Natasha Pulley A smart riff on black horror, the publishing world, and the realities of being black and female - i
The funniest, wildest, deepest, most thought-provoking ride of a book -- Attica Locke Ideal for anyone who has ever felt manipulated, threatened, or dismissed in the workplace - Fortune
Witty, inventive and smart . . . A brilliant combustion of suspense, horror and social commentary that leaves no assumption unchallenged and no page unturned -- Walter Mosley
'You will turn page after page after page in your eagerness to unravel this unique tale' Oyinkan Braithwaite, New York Times