LoveReading Expert Review of What Planet Can I Blame This On?
A funny, feel-good, real and oh so readable tale of friendships and how the stars might align to set us on our right path.
Krystal is about to turn 29 and thought she had everything figured out. The perfect man, the perfect job and the perfect home. Until she didn't. And it all came tumbling down.
This book takes you on a journey of Kris' reawakening, and her journey to come to terms with her life. As she mourns her perfect life and she becomes aware of Saturn Return (when Saturn moves back to where it was on the day of your birth, and, according to legend everything falls apart), Kris takes on a new hobby, becomes obsessed with astrology and planning for the Saturn return.
It's so candid, so real, so "of the moment" and I couldn't put it down. A read-in-one-sitting oh so readable tale about life, love, friendships and finding our right path.
What Planet Can I Blame This On? Synopsis
'Laugh-out-loud funny, brilliantly written and utterly swoon worthy' HOLLY MARTIN
'Wry, witty, insightful, fast-paced and just great fun' HELEN FIELDS
'A joyous romp into the highs and pitfalls of following your stars' BETH CORBY
'It's rare that a book really makes me laugh out loud, but this one did' SUE MOORCROFT
'The perfect read and an author to look out for!' CATHERINE MILLER
The stars are not in position - and Krystal Baker is determined to make them fall in line. It's Krystal's 29th birthday. This year: * Her boyfriend finally proposed after six years of dating (only for her to find out he cheated on her for five and a half of them) * She landed her dream job as a writer at Craze magazine (which swiftly fell into administration) * She moved into her dream flat overlooking the city (just for the pipes to explode making the place unliveable) As she mourns everything wrong in her life, her best friend mutters the dreaded words: Saturn Return. The time in a woman's life where Saturn returns to the position it was in on the day of their birth, 29.5 years ago, and, according to legend, everything falls apart. Krystal has never bought into astrology but maybe it's time to re-evaluate - because if the stars got her into this mess, they can get her out of it. And she only has six months to make things right. Loaded with crystals, horoscopes, tarot cards and a carefully aligned chakra or two, Krystal's determined to have her life back on track by the time Saturn returns. No longer shall she brand herself a 'human disaster' because this time it's not her fault, it's written in the treacherous stars. It's Krystal versus the universe in a fight for her future that she's determined to win.
About This Edition
| | |
| --- | --- |
| ISBN: | 9781529363722 |
| Publication date: | 3rd June 2021 |
| Author: | Ellie Pilcher |
| Publisher: | Hodder Studio an imprint of Hodder & Stoughton General Division |
| Format: | Paperback |
| Pagination: | 336 pages |
| Primary Genre | Feel-Good Fiction |
| Other Genres: | |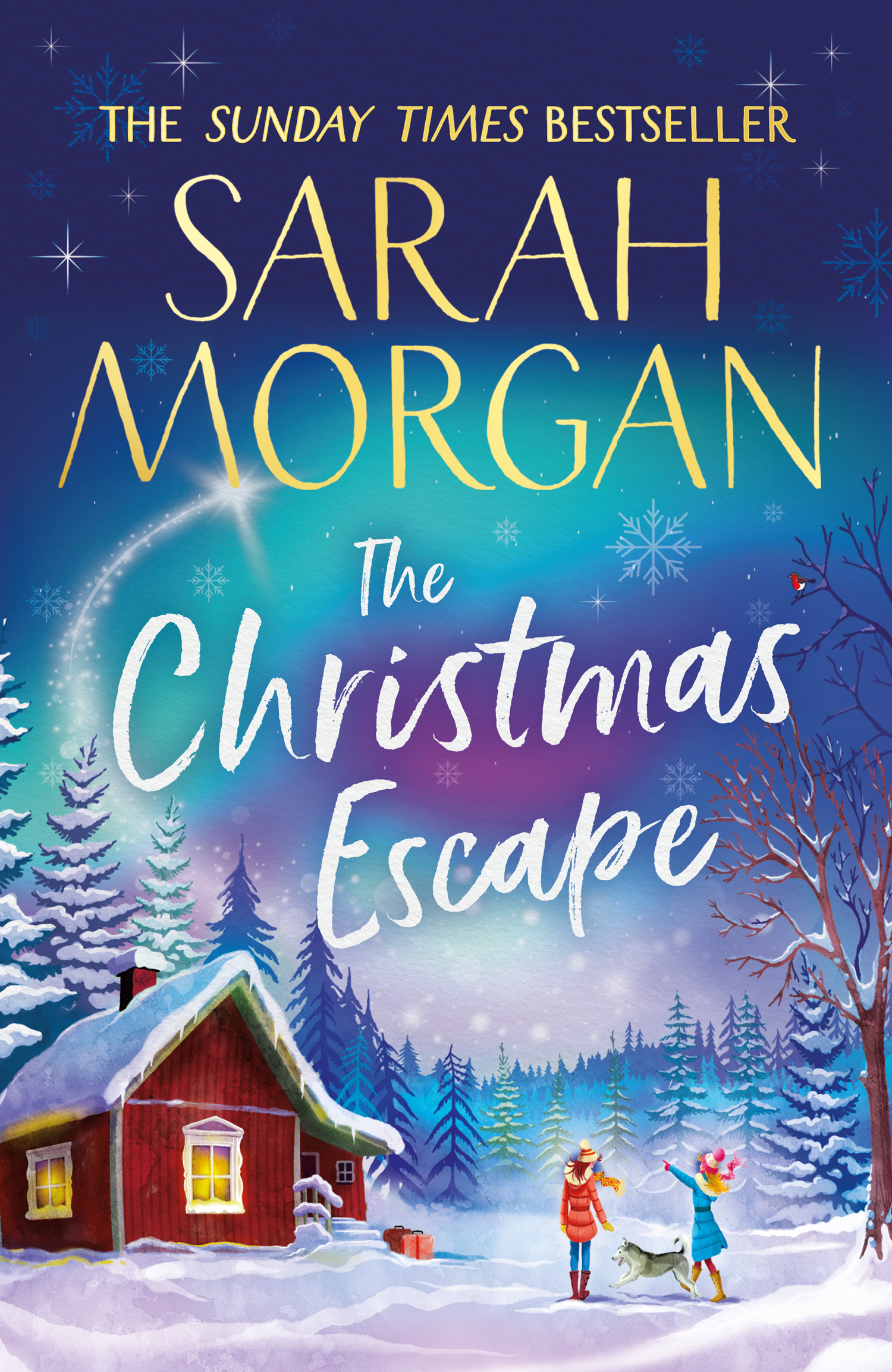 "Reunions of the familial, friendship and romantic kind resound through this Lapland-set story of finding seasonal bliss." Joanne Owen, Expert Reviewer To celebrate the release of The Christmas Escape by Sarah Morgan we're working with HQ in order to offer a festive Sarah Morgan book bundle to give away. The Book bundle includes: The Christmas Escape as well as One More for Christmas, A Wedding in December and The Christmas Sisters. This draw is open only for UK residents currently in the UK and is free to enter, multiple entries from the same email address will only be counted once. The draw closes on 12th December 2021. Please ensure that the details you use to enter the competition will be correct at the time the competition ends. The winners will be notified as soon as possible.
What To Read After What Planet Can I Blame This On?
Ellie Pilcher Press Reviews
Laugh-out-loud funny, brilliantly written and utterly swoon worthy, What Planet Can I Blame This On? is the book we all need right now. Such a fun read! -- Holly Martin, author of Autumn Skies over Ruby Falls Perfect reading for twenty and thirty-somethings, written in the language of failed relationships and the hope for something better. Wry, witty, insightful, fast-paced and just great fun, this is a fabulous debut. It represents so much of what people go through on the pathway to finding out what they really want. It's going to be a hugely popular read. -- Helen Fields, author of the DI Callanach thrillers It's rare that a book really makes me laugh out loud, but this one did. Krystal's sassy, authentic narration carries the reader effortlessly as she prepares for her 'Saturn Return' and delves into its meaning. I felt as if I were living her problematic life with her! I think I fell in love with Ryan a little before she did . . . -- Sue Moorcroft, author of One Summer in Italy A joyous romp into the highs and pitfalls of following your stars. -- Beth Corby, author of Leave It To Fate What a stunning debut this is! I loved the cast of Krystal and her friends. Throw in a new interest in horoscopes and an episode of Hoarders (I've watched the whole series during lockdown) then this is the perfect read, even if it isn't always written in the stars! An author to look out for! -- Catherine Miller, author of Waiting For You Fresh, fun and fascinating from an exciting new talent. -- Bella Osborne, author of Meet Me at Pebble Beach It's fresh, wise and hugely funny and real - a celebration of that tricky late twenties stage when you reckon you should have it all figured out - but definitely haven't. When neither your horoscopes - nor even your very best friends - have all the answers. I loved it! -- Fiona Gibson, author of The Dog Share Delightful, fun and full of laugh-out-loud moments -- Gillian Harvey, author of Perfect On Paper
Other editions of this book
About Ellie Pilcher
Ellie Pilcher is a writer based in South London. She works in book publishing and is a freelance journalist regularly featured on BBC Radio 5 Live, The Telegraph, Huffington Post and many others. She also runs a Careers, Books and Lifestyle blog called EllesBellesNotebook, and is a public speaker on topics including social media, zero waste lifestyle and career growth. What Planet Can I Blame This On? is her debut novel.
More About Ellie Pilcher