LoveReading Expert Review of Agents of the State
A Maxim Jakubowski selected title.
Best known for his grittily realistic South African set cop procedurals, Mike Nicol relaunches himself as an outstanding purveyor of the international thriller field, making an immediate impact in a crowded genre. Vicki Kahn of the State Security Agency is despatched on her first foreign mission with instructions to take down a child trafficker. However, the trail soon becomes deadly in Amsterdam and then Berlin as her target and then her contact are found dead. Meanwhile, her boyfriend PI Fish Pescado is investigating the killing of an African rebel colonel and the two cases perilous links to the powers that be are unveiled and both protagonists become targets themselves. Conspiracies and cover ups, a sympathetic sleuthing duo and dark subterranean rumblings of corruption at the very top make this a quick, involving read and confirm Nicol as a master storyteller. ~ Maxim Jakubowski
Agents of the State Synopsis
BERLIN. Agent Vicki Kahn is on her first foreign mission for the South African government, on the trail of an international child-trafficker. A complication she doesn't need is that the President's son is somewhere in the mix. And when Vicki discovers her ex-GDR-spook contact on the kitchen floor with a hole in the head, all her instincts tell her to get out. But her handlers have her on a tight leash, and getting out is not an option.
CAPE TOWN. A rebel colonel from the Central African Republic is taken down in a spray of bullets on the steps of the city's oldest cathedral. The next day, Vicki's surfer boyfriend, PI 'Fish' Pescado, picks up a new brief: find out who killed my husband – even if it was the President. A brief like that, Pescado knows he should say no. Only saying no isn't his strong point.
BAMBATHA PALACE, NATAL. The President is giving a party to celebrate his latest marriage. The great, the good and the not-so-good of the rainbow nation are all there. Also present are Agent Kahn and PI Pescado. The players are assembled. Now it's show-time.
About This Edition
| | |
| --- | --- |
| ISBN: | 9781910400517 |
| Publication date: | 21st February 2017 |
| Author: | Mike Nicol |
| Publisher: | Old Street Publishing |
| Format: | Paperback |
| Primary Genre | Thriller and Suspense |
| Other Genres: | |
| Recommendations: | |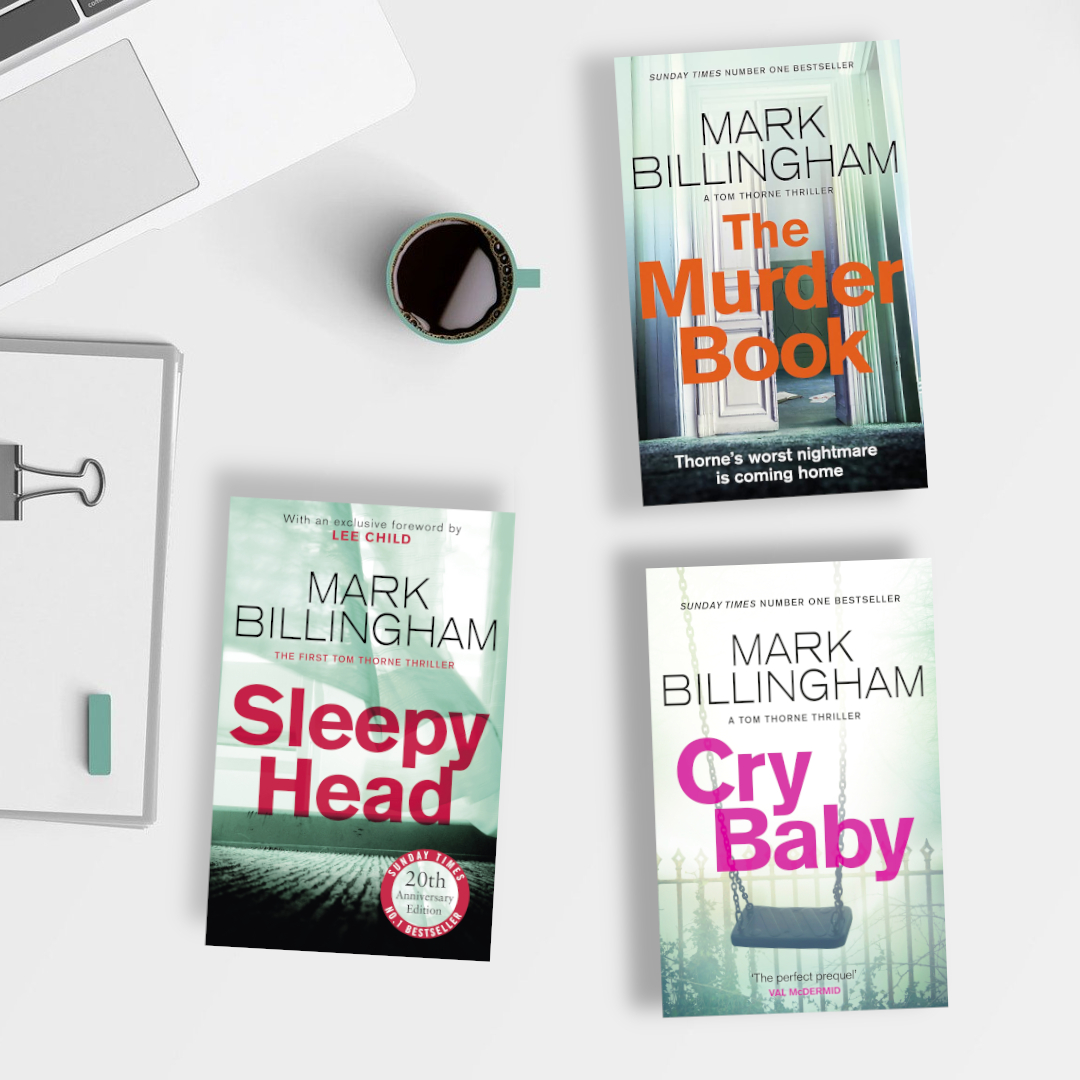 "The past is not just haunting Thorne, it's hunting him in this read-in-one-sitting thrilling crime novel." Liz Robinson, Expert Reviewer The Murder Book, the latest in the Tom Thorne series by Mark Billingham is out now and to celebrate, we working with Little, Brown Book Group to offer you an opportunity to win a book bundle of the complete Tom Thorne backlist. This draw is open only for UK residents currently in the UK and is free to enter, multiple entries from the same email address will only be counted once. The draw closes on 10 July 2022. Please ensure that the details you use to enter the competition will be correct at the time the competition ends. The winners will be notified as soon as possible.
What To Read After Agents of the State
Mike Nicol Press Reviews
'Incisive . . . top-class . . . riveting . . . Nicol is a superb storyteller, with vibrant characters and stunningly vivid dialogue. A gripping thriller, which is also an insight into a fascinatingly flawed society.' THE TIMES on OF COPS & ROBBERS
'I think I may have read the best crime novel of the year; certainly one of them . . . An absolute belter . . . makes most Scandi-crime look as if it's been set in Legoland' SHOTS MAGAZINE on OF COPS & ROBBERS
'This is not just superb genre writing: it is superb writing, period ... Read Mike Nicol now, before everyone else starts telling you how wonderful he is' JOHN CONNOLLY