LoveReading Expert Review of Unravelling Oliver
A fabulously refreshing and fascinating debut, there's nothing to solve here - or is there!
April 2015 Debut of the Month.
A fabulously refreshing and fascinating debut, there's nothing to solve here - or is there! The first chapter shows us the crime, most of the rest is history (50 years or so); we hear individually from each character as they air grievances, raise suspicions and confess secrets - it almost feels as though you are sitting inside their minds as they allow themselves thoughts and feelings that have been stifled and quashed for years. This is clever writing, each character stands distinctly in their own right and the sometimes matter of fact disclosures and revelations somehow emphasises the heartbreak and pain. Even if you have your suspicions, be warned, there are still several stings in this smart and skilfully written tale.
Winner of the IBA Crime Fiction Book of the Year 2014.
Unravelling Oliver Synopsis
This book is the winner of the IBA Crime Fiction Book of the Year 2014. Liz Nugent's gripping novel of psychological suspense, Unravelling Oliver, is a complex and elegant study of the making of a sociopath in the tradition of Barbara Vine and Patricia Highsmith. Oliver Ryan is a handsome and charismatic success story. He lives in the suburbs with his wife, Alice, who illustrates his award-winning children's books and gives him her unstinting devotion. Their life together is one of enviable privilege and ease - enviable until, one evening after supper, Oliver attacks Alice and beats her into a coma. In the aftermath, as everyone tries to make sense of his astonishing act of savagery, Oliver tells his story. So do those whose paths he has crossed over five decades. What unfolds is a story of shame, envy, breath-taking deception and masterful manipulation. Only Oliver knows the lengths to which he has had to go to get the life to which he felt entitled. But even he is in for a shock when the past catches up with him.
About This Edition
| | |
| --- | --- |
| ISBN: | 9780241965641 |
| Publication date: | 9th April 2015 |
| Author: | Liz Nugent |
| Publisher: | Penguin Books Ltd |
| Format: | Paperback |
| Pagination: | 240 pages |
| Primary Genre | Thriller and Suspense |
| Other Genres: | |
| Recommendations: | |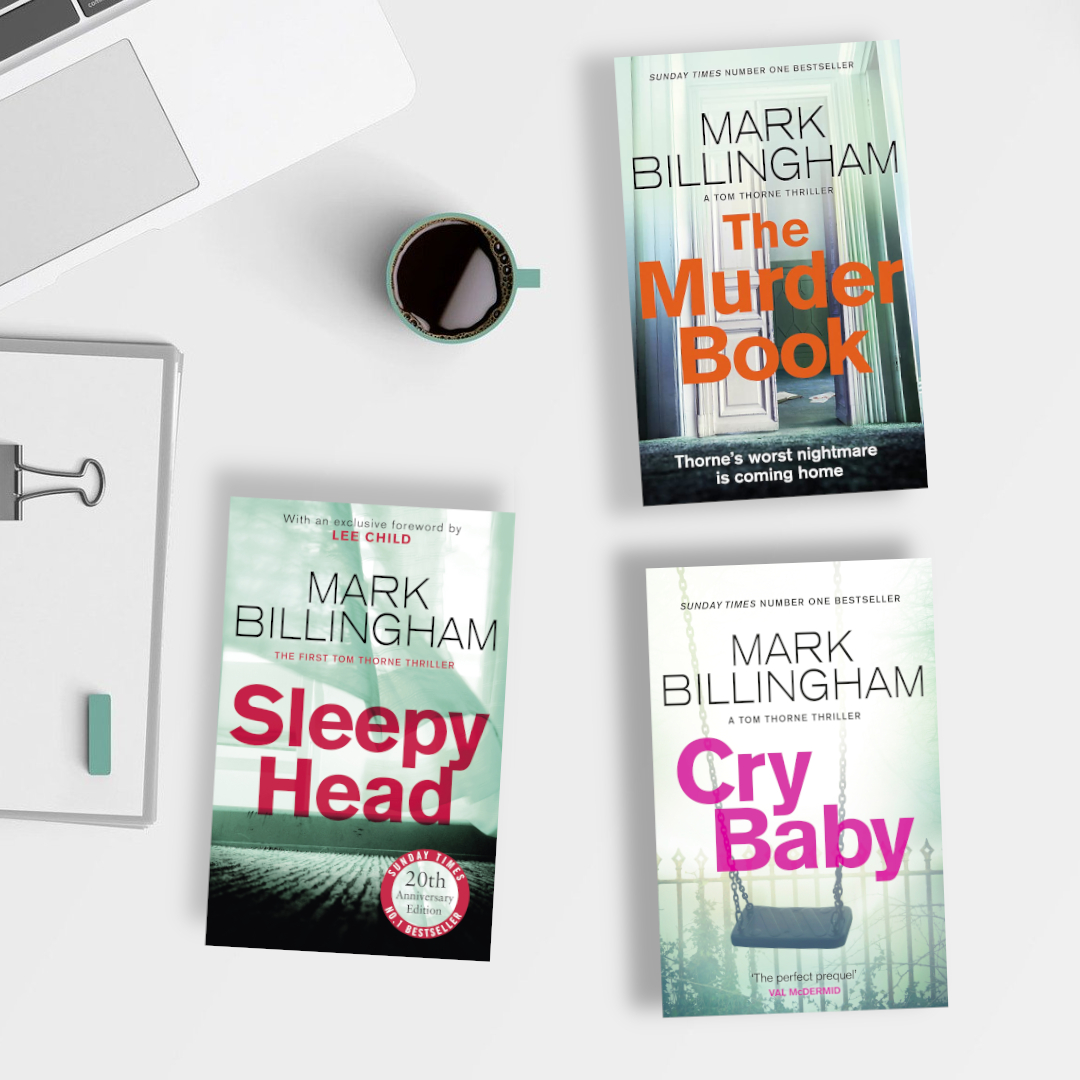 "The past is not just haunting Thorne, it's hunting him in this read-in-one-sitting thrilling crime novel." Liz Robinson, Expert Reviewer The Murder Book, the latest in the Tom Thorne series by Mark Billingham is out now and to celebrate, we working with Little, Brown Book Group to offer you an opportunity to win a book bundle of the complete Tom Thorne backlist. This draw is open only for UK residents currently in the UK and is free to enter, multiple entries from the same email address will only be counted once. The draw closes on 10 July 2022. Please ensure that the details you use to enter the competition will be correct at the time the competition ends. The winners will be notified as soon as possible.
What To Read After Unravelling Oliver
Unravelling Oliver Reader Reviews
In addition to our Lovereading expert opinion some of our Lovereading Reader Review Panel were also lucky enough to read and review this title. You can read their full reviews by clicking here.
Phylippa Smithson - 'Quite simply a must read if you like fast paced, engaging thrillers – and this is one nearing the best of the best, way stronger than the likes of Gone Girl.'

Elisabeth Thomas - 'An amazing read...The plot took many twists and turns and reached a chilling climax when all of Oliver's secrets are revealed. I hope Liz Newton has plans for a second novel.'
Celeste McCreesh - 'I didn't like this book, I LOVED it...Once I started reading I could not put it down.'

Caz Barnett - 'This is a beautifully written, intricate and layered book, with well-drawn characters and a satisfying conclusion.'

Lynn Curtis - 'I expected more...'

Victoria Halliday - 'Gripping "why-dunnit"! . The different perspectives on the story were a really clever way of introducing all of the information which lead Oliver - and Alice - to the terrible assault. A very highly recommended read!'

Charlie Pritchard-Williams - 'I thought the different chapters being told by a different character was clever but I enjoyed stitching the story together like one big jigsaw puzzle...'

Julie Bertschin - 'Addictive reading. Oliver's past catches up with him with devastating consequences.'

Bethany Dimmock - 'Captivating psychological thriller that makes an unnerving, yet memorable read.'

Lesley Hart - 'Unputdownable from the opening sentence; Liz Nugent has a great understanding of the psychology that shapes a person, which is reflected throughout this gripping tale.'

Fiona Rothery - 'I found this novel compelling reading as Oliver's story unfolds and the different sides of his personality are unravelled.'

Linda Hill - 'A book worth all the praise gathered by its publicity team. An absolute corker!'
Jo-anne Atkinson - 'From its stunning first line this story unfolds the life of Oliver Ryan and the truth comes out.'
Sarah Musk - 'A dark, absorbing, compelling book with an enigmatic main character. The story starts with an absolutely shocking incident which keeps you hooked all the way through to find out why, why, why.'
Linda Benner - 'Every spare five minutes I had, and some I didn't, I picked up this book...superbly written with believable characters. An intelligent insight into the way family and upbringing can shape a person.'
Kerry Bridges - 'I think the description of a "whydunnit" on the cover is most apt and, if you like crime but want to read something a little bit different, this would definitely be one I would recommend.'
Robin Little - 'A tremendous book that gradually gives up its mysteries.'
Anne Rhodes - 'An incredibly gripping book from the first sentence – a brilliant first novel...Be prepared for losing several hours - you won't want to put this book down!'
Cathy Petersen - 'From the first line to last, this dark tale of secrets and lies will keep you gripped until you've uncovered all of Oliver's secrets.'
Catherine Jenkins - 'Fans of Gone Girl will find this the perfect remedy from their withdrawal symptoms.'
Joy Bosworth - 'Different and snappy bits.'
Amanda Keeling - 'An unputdownable page turner. It will keep you guessing until the end...Brilliantly written and structured, you won't regret giving this book a whirl.'
Alison Burns - 'Unravelling Oliver is that rare type of book, one that is original and is not padded with unnecessary background or description. It is also a great read.'
Liz Nugent Press Reviews
'Compelling, clever and dark, unlike any other psychological thriller you will have read before...you'll gobble it up in one go.' Heat Magazine
'Gone Girl meets The Spinning Heart...a great cracking read...I couldn't put it down.' Ryan Tubridy, RTE
'The compulsion to continue reading never wanes and most impressively the ending doesn't buckle under the weight of expectation...a persistently satisfying read.' Sunday Times
'A page-turning, one-sitting read from a brand new master of psychological suspense.' Sunday Independent
'An ambitiously structured and compelling whydunnit.' Daily Mail
'Formidable.' Irish Times
'All I know is I stayed awake until 3am to finish it, which I haven't done with a new novel for longer than I can remember.' Irish Independent

Other editions of this book
About Liz Nugent
Before becoming a full-time writer Liz Nugent worked in Irish film, theatre and television. In 2014 her first novel, Unravelling Oliver, was a No.1 bestseller and won the Crime Fiction prize in the 2014 Irish Book Awards. Her second novel, Lying in Wait, went straight to No 1 in the Irish bestseller charts, remained there for nearly two months and won her a second IBA. She lives in Dublin with her husband.
More About Liz Nugent