LoveReading Expert Review of
There have been many alternate histories with a crime setting before but this new novel by a young Israeli author writing in English is one of the most challenging and rewarding. It's 1939 in London and the Nazis never came to power, having been brushed aside by the Communists and Hitler is now an exile in London scraping a living as a low grade private eye. He still hates the Jews and remains a most despicable character, when he is engaged to find a missing girl (and sister...). The following story obeys all the rules of pulp writing in a noir and atmospheric tradition, full of violence, wit and irony. But what you are actually reading is the dream of a poor pulp writer imprisoned in Auschwitz. A fascinating walk along a literary tightrope that never rings a wrong note, this is outstanding and moving stuff, whether you are seeking crime, SF or just a great novel!
A fascinating book of which you cannot predict where it is going. Shomer is a worker Jew in Auschwitz and to retain his sanity he imagines an alternative history where Hitler did not come to power. He fled to London, became known as the Wolf and started a seedy private detective agency. He is approached by a wealthy Jewess to find her sister. What is most interesting about the extraordinary story is that in imagining "what if" here it takes us down an equally horrific path. The communists rule in Europe. The Americans hate and fear them. The English hate the Germans, the Nazis hate the English and everyone hates the Jews so there is hatred, prejudice and extreme violence everywhere. There are no real heroes, except maybe Shomer. There are villains and victims and no winners. Brilliant.
Synopsis
Deep in the heart of history's most infamous concentration camp, a man lies dreaming. His name is Shomer, and before the war he was a pulp fiction author. Now, to escape the brutal reality of life in Auschwitz, Shomer spends his nights imagining another world - a world where a disgraced former dictator now known only as Wolf ekes out a miserable existence as a low-rent PI in London's grimiest streets. An extraordinary story of revenge and redemption, A Man Lies Dreaming is the unforgettable testament to the power of imagination.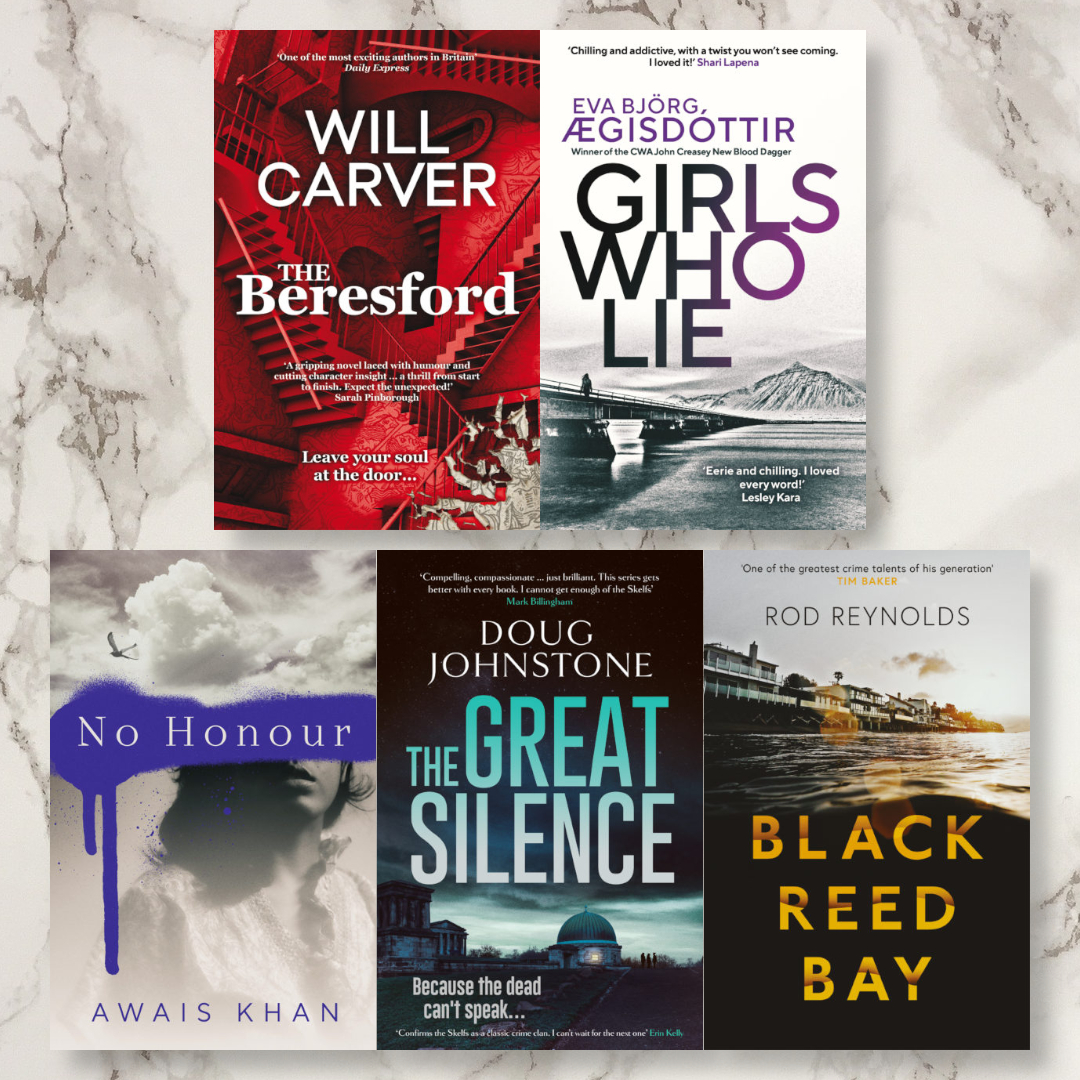 We're teaming up once again with Orenda to offer another brilliant book giveaway! This book bundle will include some of their latest releases from July to September. A fantastic opportunity to stock your bookshelves. The titles up for grabs are: The Beresford by Will Carver - Published 22nd July Girls Who Lie by Eva Bjorg Aegisdottir - Published 22nd July No Honour by Awais Khan - Published 19th August The Great Silence by Doug Johnstone - Published 19th August Black Reed Bay by Rod Reynolds - Published 2nd September This draw is open only for UK residents currently in the UK and is free to enter, multiple entries from the same email address will only be counted once. The draw closes on 3rd October 2021. Please ensure that the details you use to enter the competition will be correct at the time the competition ends. The winners will be notified as soon as possible.
Lavie Tidhar Press Reviews
'An emerging master.'
-Locus
'Young, ambitious, skilled and original.'
-Christopher Priest, author of The Prestige.
'He is a political writer, an iconoclast and sometimes a provocateur ... Osama is a remarkable and ambitious work.'
-China Mieville on Osama.
Other editions of this book
About Lavie Tidhar
Lavie Tidhar is the World Fantasy Award winning author of Osama, of The Bookman Histories trilogy and many other works. He also won the British Fantasy Award for Best Novella, for Gorel & The Pot-Bellied God, and was nominated variously for BSFA, Campbell, Sturgeon, Kitschies and Sidewise awards. He grew up on a kibbutz in Israel and in South Africa and currently resides in London.
More About Lavie Tidhar
More Books By Lavie Tidhar
View All Books By Lavie Tidhar