LoveReading Expert Review of Forgotten Fitzgerald Echoes of a Lost America
A whimsical dance through a different era, Sarah Churchwell offers us a beautiful collection of short stories from F. Scott Fitzgerald, author of The Great Gatsby. Fitzgerald died at the age of 44 believing he was out of vogue and out of time, however his stories still have the ability to engage today. Fascinating and evocative, these tales transport you to the early part of the twentieth century where war, recession, racial polices, and the gap between social classes were all challenging the American Dream. Fitzgerald is a skilful and engaging social commentator on this time and Sarah Churchwell has chosen a completely captivating range of his stories.
Forgotten Fitzgerald Echoes of a Lost America Synopsis
While F. Scott Fitzgerald was writing the novels we remember him for today, he was also publishing short stories in popular magazines such as The Saturday Evening Post and Esquire. Although many of Fitzgerald's short stories are celebrated and anthologised today, more remain out of print than would be expected for a writer of his stature. Some of these forgotten stories deserve to be rediscovered by the many readers who love Fitzgerald's work.
Sarah Churchwell, author of the acclaimed Careless People: Murder, Mayhem and the Invention of The Great Gatsby, has selected eleven forgotten stories from throughout Fitzgerald's career that refract, in different ways, his most familiar motifs: the changing meanings of America in the first decades of the twentieth century, and the desire to reconcile rich and poor through a romantic search for glamour, hope and wonder.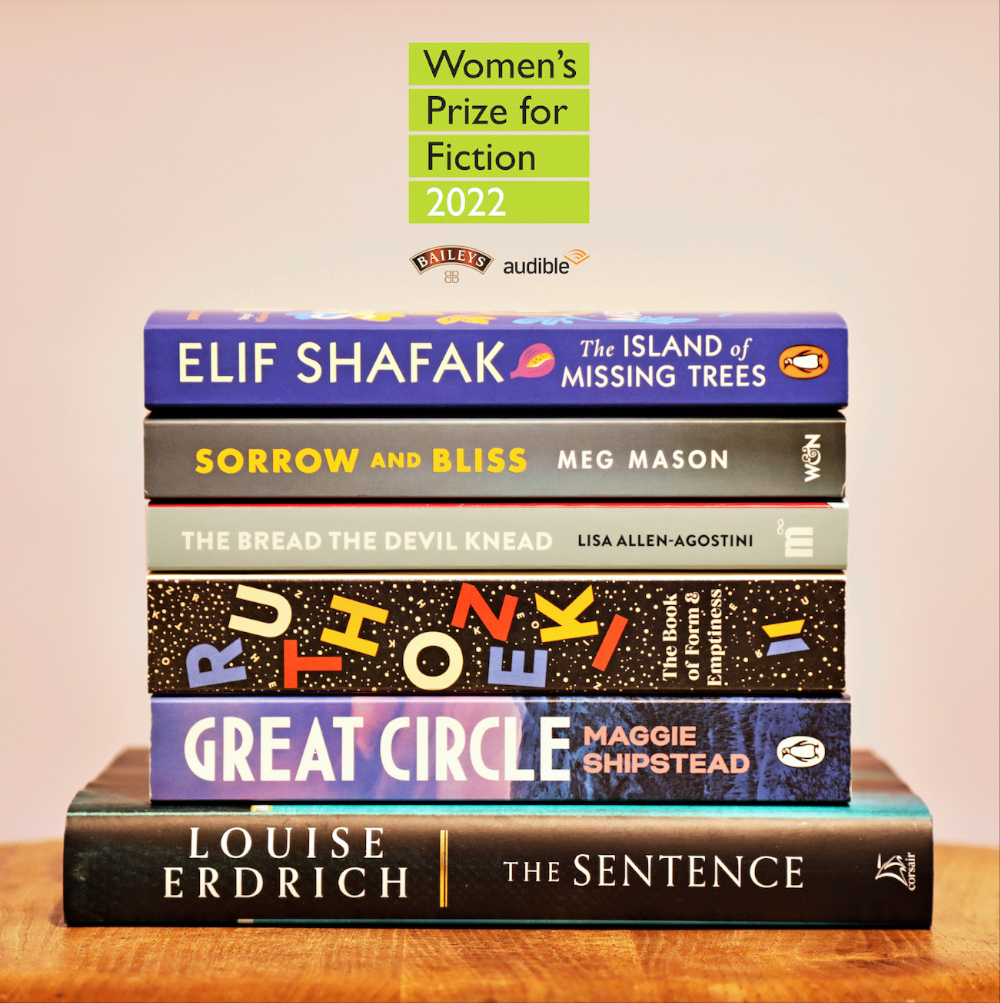 The Women's Prize for Fiction – the greatest celebration of women's creativity – today announces its 2022 Shortlist. And what a thing of beauty it is. Win a copy of the Shortlist with LoveReading. The Bread The Devil Knead by Lisa Allen-Agostini The Sentence by Louise Erdrich Sorrow and Bliss by Meg Mason The Book of Form and Emptiness by Ruth Ozeki The Island of Missing Trees by Elif Shafak Great Circle by Maggie Shipstead This draw is open only for UK residents currently in the UK and is free to enter, multiple entries from the same email address will only be counted once. The draw closes on 29th May 2022. Please ensure that the details you use to enter the competition will be correct at the time the competition ends. The winners will be notified as soon as possible.
What To Read After Forgotten Fitzgerald Echoes of a Lost America
The Good Book Guide Review
On his tragic early death, the great American novelist F Scott Fitzgerald left behind a substantial body of work; four completed novels and nearly 200 short stories. While his novels and many of the stories have remained in circulation, a good number have been neglected. In this timely collection, Fitzgerald scholar Sarah Churchwell brings together twelve of these forgotten stories from across the author's career, featuring his trademark exploration of the American consciousness, jazz-age glamour and despair, and investigating themes of idealism and identity. A great treat for Fitzgerald fans, this is a wonderful addition to the great writer's hitherto available work.
F. Scott Fitzgerald, Sarah Churchwell Press Reviews
These hidden diamonds will delight lovers of jazz-age America Lady



Other editions of this book
About F. Scott Fitzgerald, Sarah Churchwell
F. Scott Fitzgerald (1896-1940) was considered a member of the 'Lost Generation', along with Steinbeck, T.S. Eliot and Waldo Peirce. His novels epitomize the Jazz Age - a term he coined himself - and The Great Gatsby is often considered to be 'the great American novel'. Sarah Churchwell is Professor of American Literature and Public Understanding of the Humanities at the University of East Anglia. She is the author of The Many Lives of Marilyn Monroe (Granta 2004), co-editor of Must Read: Rediscovering the Bestseller (Continuum 2012), and author of various scholarly articles, chapters and introductions. Her journalism has appeared ...
More About F. Scott Fitzgerald, Sarah Churchwell